A Little Bit of Naples, Florida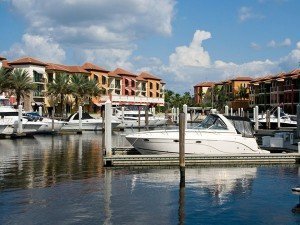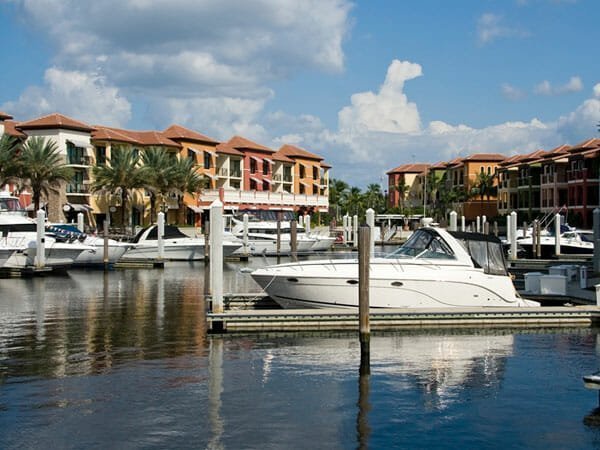 As early as the late 1800s, magazine and newspaper stories were already boasting about the mild climate and abundant fish and game in an area of Florida thought similar to the sunny peninsula of Naples, Italy. So, it was only appropriate to name this Florida city Naples, as well.  Naples, FL, quickly made a name for itself as a winter resort, a reputation that has since stuck with it. It's nestled on the beaches of the Gulf of Mexico, and is dotted with luxurious waterfront estates and condos—some of the most luxurious in the world. Naples even made a Top 10 list in the July 15th issue of US News and World Report as one of the Best Undervalued Places to Live in America, which presents a unique investment opportunity in an ideal location. Naples is certainly a destination city, especially for those seeking a warmer winter season. With year round sailing, boating, jetskiing, and windsurfing, as well as an abundance of other amenities, there's no way you'll be stuck inside during the cold. It's also known for its world-class shopping, (the focal point Fifth Avenue South and Third Street South), fine dining in restaurants like Sea Salt, many golf courses, white sand beaches and warm weather. Simply put, Naples is the crown jewel of southwest Florida.
Naples is full of wonderful restaurants. No matter your preference—be it casual, formal, or something in between—the city has it all, and you'll find the right place to grab a bite. Sea Salt, located on Third Street South, just might be that right place. It can offer either a casual or more sophisticated dining experience, depending on your mood, and the food is delicious. Fabrizio Aielli, the chef at Sea Salt, has a menu mainly inspired by the restaurant's proximity to the water, focusing on seafood dishes and accompaniments. He also uses local produce, and meats that have been raised naturally, and emphasizes fresh and seasonal ingredients in all his meals. It's a restaurant where, depending on when you go, you could get something different every time. Sea Salt, along with the many other restaurants in Naples, will not disappoint.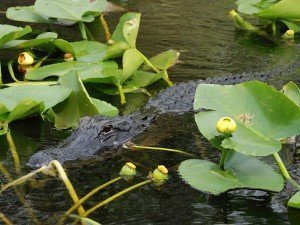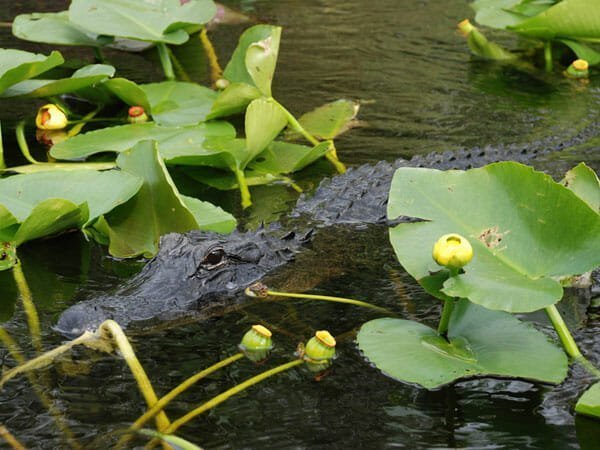 There's a natural side to Naples that's worth checking out, too. The Everglades, the largest subtropical wilderness in the United States, is home to an abundance of wildlife. The area serves as habitat for many rare and endangered species. While strolling through the Everglades National Park, you might see some of those species, like the manatee, American crocodile, and the Florida panther. The diversity of the habitats also makes the Everglades a perfect place for favorite outdoor activities, like hiking, canoeing, kayaking, and biking, among other things. It's an unspoiled and untamed part of Florida that, if you happen to be in Naples, you should take the time to explore. The beauty of the Everglades is breathtaking.
As you can see, Naples is still the resort city it was at its beginning, and it's waiting for you—especially as the winter months get closer. This sneak peek doesn't even begin to cover all the activities and adventures you could get into. In Naples, you can taste the city, wear its clothes, play its greens, explore its wilderness—and it doesn't matter what time of year it is. Once you've experienced a little of Naples, you might just want to make it a more permanent place to visit, or live.
Request More Information from: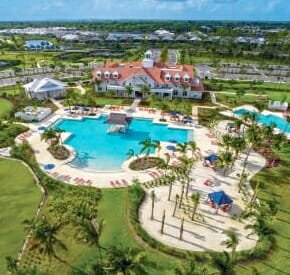 The Isles of Collier Preserve - Florida Gated Communities
Nestled within a pristine natural setting just minutes from downtown Naples and the vibrant 5th Avenue shopping and dining district, Florida's preeminent homebuilder is creating a colorful update of classic coastal living. Inspired by the timeless architecture and traditions of Old Naples, elegant new Minto homes will overlook miles of scenic kayak and biking trails.
Read More...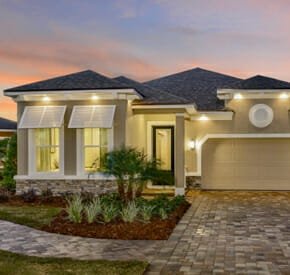 Wellen Park
Wellen Park is a vibrant new gated community in Venice, Florida that offers new homes and resort-style amenities. Located in the fast-growing, master-planned community of Wellen Park, we offer new homes that will complement this beautiful Sarasota County area. Get ready to enjoy the Southwest Florida lifestyle and great weather all year long. Choose from an array of thoughtfully-designed Paired Villas and Single Family Homes with unique curb appeal. Amenities will include a clubhouse, pool, tennis, pickleball, bocce, full-time Activities Director and events, parks and more. You'll love living just minutes to Downtown Venice, award-winning beaches and I-75. Quick move-in homes are available.
Read More...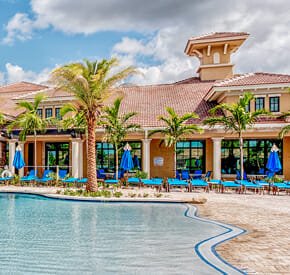 K. Hovnanian's&reg Four Seasons at Parkland
K. Hovnanian's ® Four Seasons at Los Banos is an intimate gated community for those 55 and better. Homeowners here enjoy a private clubhouse with a billiards room, fitness center, library, pool, tennis courts and more! Clubs and activities provide something to do for every taste. And with just under 100 homesites, residents here enjoy knowing their neighbors and creating a true sense of community.
Read More...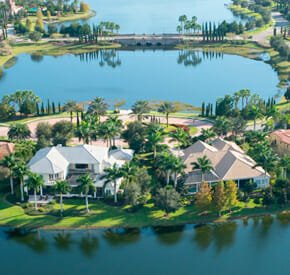 Lakewood Ranch | Best Places to Live in Florida
At Lakewood Ranch, it's all about the good life. Health, family, and fun are the focus. And, there's an activity to fit every lifestyle. The community hosts 54 holes of golf, a country club with two clubhouses, and tennis and athletic centers. Additionally, it's home to the Sarasota Polo Club and seven world-class polo fields. Lake Ranch polo tournaments attract players from around the world. Still, the list continues with a 75-acre premier sports campus, A-rated schools, and a hospital and preventative medical clinic.
Read More...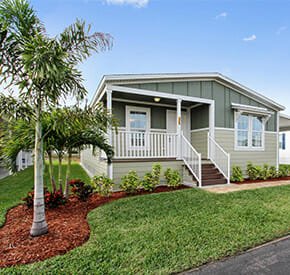 Naples Estates
Naples Estates 55+ Retirement Community is the area's premier home community for active adults. Our new Resort Style Clubhouse features a grand ballroom with concert staging, a dance floor and catering kitchen to host your large events. The clubhouse also features rooms for arts and crafts, ceramics and stained glass classes complete with a kiln. A Billiard room with four championship size tables, separate card room and well-equipped fitness center help you for you to stay fit and build new friendships.
Read More...
Your Information Request for your selected properties