Minto Florida | Premier Builder of Active Adult Communities in Florida
Looking to retire in Florida? If so, you might want to get to know Minto.
The Minto Building Corporation develops Florida active adult communities with the discerning active adult in mind. Communities in Florida are a dime a dozen, but Minto communities don't fall into that category. Here's a quick look at what sets Minto apart.
About Minto
Minto was established in Canada in 1955. Then, 15 years later, Minto followed Canadian Snowbirds down to the sunshine state to expand its operation to Florida. The goal? Meet and exceed snowbirds' rigorous Canadian standards. Now with 25,000 homes under their Florida belt, Minto has raised the bar.
While, Minto's Canadian roots run deep, green building roots run even deeper in Canada. So, sustainable building practices lead the way at Minto.
Green Builders By Nature
Minto is a family-owned business and has a habit of doing the right thing. So, yes, sustainability is indeed top-of-mind. In fact, Minto integrated sustainable building practices into the construction of their first home. So, in effect, Minto built "green" before "green building" was a thing.
A collective environmental consciousness directed Minto's humble beginnings. When the four Greenberg brothers - Gilbert, Irving, Lorry and Louis – decided to build a business together in Ottawa, Canada, they each had a similar mission in mind.
The Greenberg brothers founded Minto on the belief that home construction should be based on what's right for everyone - the home builder, the community, and the planet – without exception.
Now one of the largest developers in Ottawa and Ontario, Minto won Green Builder of the Year award in Ontario in 2014. And, Florida's Green Building Coalition named Minto Florida one of the top 15 green builders in 2015.
The Greenberg brothers' values and environmental consciousness continue to drive Minto's mission sixty years later.
And, in Florida, Minto is in good company.
Florida at its Finest
Florida has some of the highest energy efficiency standards in the country.
"To exceed these standards," Mike Belmont, president of Minto's Florida division, said, "is quite a feat. But, that's what we strive for."
Higher Seer Air conditioning units, more efficient appliances, insulated windows and installing icynene insulation step efficiency up a few notches. Down to the low VOC paint and low-consumption light bulbs, homes are built with the environment in mind.
Luxury and a preferred lifestyle are also top-of-mind in Minto communities. Single-family homes range from 400k to 1 million. But, no matter where a home lands on that range, nature is wrapped around it.
"We focus on thoughtful design. By integrating the natural surroundings, we make nature part of lifestyle of the community. And, I think this is what sets us apart," Belmont said.
Minto communities are considered among the most desirable active adult communities in Florida.
(*Eliant Home buyers Choice Awards ranked Minto communities #1 in Florida.)
New on the Scene
Minto recently partnered with Jimmy Buffet's Margaritaville brand to add a new spin to active adult communities.
Latitude Margaritaville Communities feature:
     •  Fins Up! Fitness Center
     •  Latitude Town Square
     •  Last Mango Theater
     •  Workin' N' Playin' Center
     •  Latitude Bar & Chill Restaurant
     •  Paradise Pool
Latitude communities are now open in Hilton Head, SC and Daytona Beach, FL. And, good surf is just around the corner.
Ready to look around? Scroll through Minto's list below to find active adult communities that are right for you.
Don't be shy! Request information from communities of interest so you get where you want to be faster!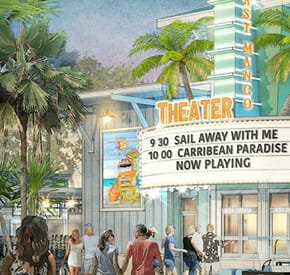 Latitude Margaritaville Hilton Head
Hardeeville, South Carolina
Your Latitude! You've earned a life where every day feels like an escape. Find your paradise at Latitude Margaritaville, the 55-and-better lifestyle where fun and relaxation meet. Inspired by the legendary music and lifestyle of singer, songwriter and best-selling author Jimmy Buffett, this is where life rolls easy, neighbors are friends and the party never ends. Awesome recreation, FINtastic dining and entertainment will make the town center the place to be and just a golf cart ride away. Masterfully crafted new Latitude homes let you hang your hat where your heart is.
Read More...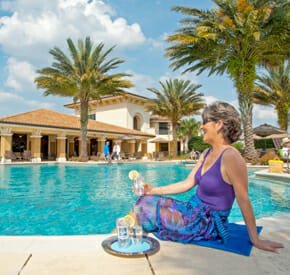 Minto Sun City Center - Florida Retirement Communities
Sun City Center, Florida
As America's premier 55 and better master-planned community, Florida's New Sun City Center has it all! With its rich and successful history, Sun City Center offers an unparalleled lifestyle, and with its unique resort-style, active adult living and beautifully maintained community, you will never run out of things to do.
Read More...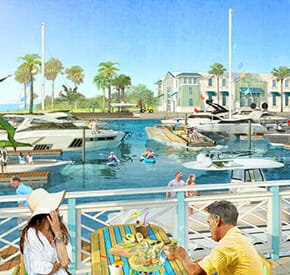 One Particular Harbour - A Premier Minto Florida Community
Bradenton, Florida
One Particular Harbour marina and residences now available in the Tampa/Sarasota area in Florida. Overlooking beautiful Anna Maria Sound, this brand new, Margaritaville-inspired deepwater marina with direct, no-bridge access to the Gulf of Mexico is under construction and will offer the fun of a restaurant, entertainment, and more!
Read More...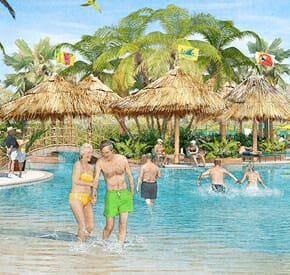 Latitude Margaritaville Daytona
Daytona Beach, Florida
You've earned a life where every day feels like an escape. Find your paradise at Latitude Margaritaville, the 55-and-better community where fun and relaxation meet. Located in the heart of world-famous Daytona Beach, Florida - Latitude Margaritaville is a place where life rolls easy, neighbors are friends, and the party never ends. Inspired by the legendary music and lifestyle of singer, songwriter and best-selling author Jimmy Buffett, your new home in paradise features exciting recreation, FINtastic dining and live entertainment.
Read More...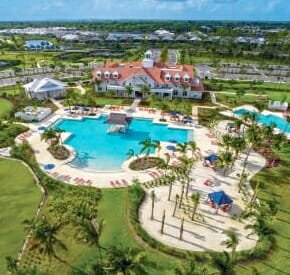 The Isles of Collier Preserve - Florida Gated Communities
Naples, Florida
Nestled within a pristine natural setting just minutes from downtown Naples and the vibrant 5th Avenue shopping and dining district, Florida's preeminent homebuilder is creating a colorful update of classic coastal living. Inspired by the timeless architecture and traditions of Old Naples, elegant new Minto homes will overlook miles of scenic kayak and biking trails.
Read More...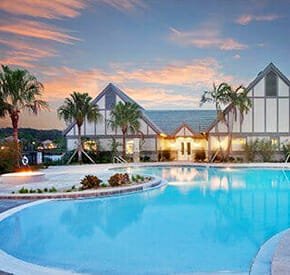 Minto at TwinEagles - Florida Coastal Communities
Naples, Florida
Minto is proud to bring over a half-century of achievement to Naples by introducing magnificent single-family and estate home to the premier country club community of TwinEagles. Priced from the low $500s to over $1 million, these masterfully crafted residences are a sensational value. And that value is even more amazing once you discover that a golf membership is included in the price of every new Minto home!
Read More...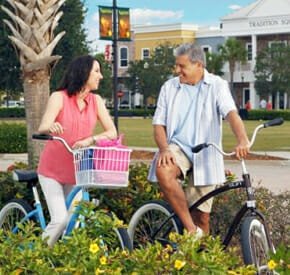 LakePark at Tradition - Florida 55+ Communities
Port St. Lucie, Florida
This new age restricted community offers luxury single-family and villa homes in Port St. Lucie, one of the "Top 10 Best Places to Retire" in the U.S. according to Portfolio.com. Capturing the heart of small town America while offering resort-style amenities to create a maintenance-free, vacation inspired lifestyle.
Read More...
Your Information Request for your selected properties