A World Of It's Own
Considering retirement in Mexico? Why buy a home in Mexico is not even a question for ex-pats and second home owners living full or part-time in Mexico. Why not buy a home in Mexico is the more common question. But, where to buy a home in Mexico might be the most common question.
Mexico has a rich culture and one that varies depending on the region. There's possibly more to see and do in Mexico than one could accomplish in a lifetime. From the Sierras to the rainforest and everything in between, it's a veritable jungle of possibilities full of opportunities for adventure, relaxation, self-care and good times. In Mexico, one has endless access to culture, art, museums, archaeological sites, and geological and botanical wonders.
So, where are the best places to live in Mexico?
We've found a few. But, the best place for you to live in Mexico depends on the lifestyle you seek. So, therein lies the question. What are you looking for? Check. Low cost of living? Check. Ease of travel? Check. And, quality healthcare? Double check. All of these are duly accounted for in Mexico.
But, beyond logistics, the lifestyle you seek will dictate which region and community is right for you. Where you want to be is the primary question. Scroll through the list of top communities in Mexico to get a better sense for what you want, then request more information from those you're interested in.
View Mexico Retirement Communities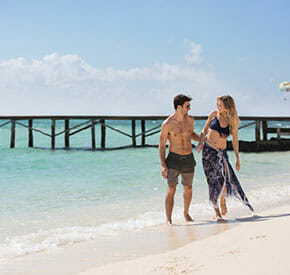 The Fives Hotel & Private Residences
Playa del Carmen, Quintana Roo, Mexico
The Fives Hotel & Private Residences is comprised of residences, suites and penthouses surrounded by numerous pools, a protected natural area with a cenote, a tennis court, restaurants, a spa, a beach club, a kids club, and other installations. Experience Playa del Carmen's exclusivity enjoy the amazing beaches of the Riviera Maya!
Read More...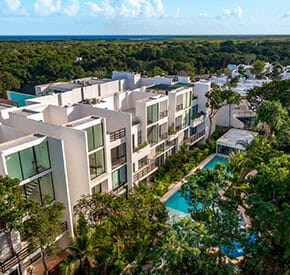 Anah Tulum Bahia Principe Resort Community
Akumal, Quintana Roo, Mexico
Anah Tulum Bahia Principe is a beautiful resort-style gated community sitting on 4.94 acres of Mayan jungle. It is an oasis where you can enjoy the Resort Living at its best since it is located within the Bahia Principe Hotel & Residential Complex. It offers exclusivity and security in a luxurious and elegant atmosphere.
Read More...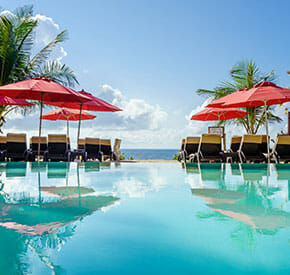 TAO Mexico
Akumal, Q.R., Mexico
TAO Mexico is one of the premier developers of real estate in the Riviera Maya, with more than 15 residential communities located in Tulum, Playa del Carmen, Akumal, and more. TAO embodies a philosophy of love and care in every community.
Read More...
Montejo Plaza
Merida, Yucatan, Mexico
Montejo Plaza is located in Merida, the safest city in Mexico, Its surrounded by lush vegetation, cenotes, and first-world facilities and attractions nearby.
Read More...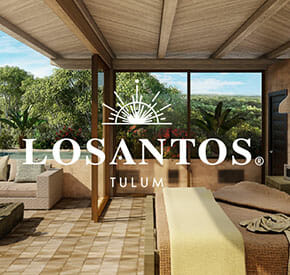 Losantos Tulum Gated Community
Tulum, Quintana Roo, Mexico
Losantos Tulum is a new upscale and active community located in Tulum, Mexico. Enjoy gated security 24 hours and amazing amenities from the clubhouse to our spa.
Read More...
Your Information Request for your selected properties