It's Time for a Little Luxury
Luxury, or the state of great comfort and extravagant living, is more accessible than one might imagine. After years of keeping your nose to the grindstone, it's high time for a little extravagance. Don't be afraid to add luxury to the list of wants in your retirement, or second home destination search.
In case you need to be convinced to go the route of high-living. Here are a few good reasons:
• Experiencing pure, daily enjoyment can lead to a longer life.
• Living in great comfort without ample responsibility allows time to build relationships.
• Luxurious living allows more time for giving back.
• Social activities are built in, accessible and easy.
• Luxury communities offer easy access to health and wellness programs.
• It's hard to be unhappy when you're surrounded by luxury!
There are luxury communities to fit a variety of budgets. If this component factors into the lifestyle you want, start considering where you want to land.
Location, Location, Location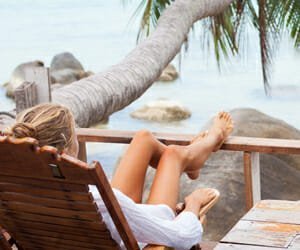 There are thousands of luxury communities across the country. How do you find the one that's right for you? Location is the first thing to consider. Once you choose the region you want to live in, you can narrow your options further.
To some degree, the location you choose dictates the price range. So, this is something to consider. If Florida is on your list of potential destinations, then you're in luck. Because, in this case, it pays to go where the crowd is.
As we all know, retirees flock to Florida every year. Subsequently, Florida luxury communities are abundant. Price points are competitive. And, communities strive to stand out by offering exceedingly more luxurious amenities. These reasons, and others, make exploring Florida luxury communities an ideal choice.
If you're considering the southeast, just north of Florida, you're not alone.
In a recent study, 73% percent of our subscribers listed the southeast as a top area of interest.
Luxury communities in North Carolina, South Carolina, and Georgia have been multiplying at a rapid rate over the last few years. And, where there's ample supply, there's ample demand.
If you know you want to be in the southeast, that's great. But, take it a step further. Are you looking for a mountain lifestyle, or do you want to settle into the coast? How close to the city do you need to be? Do you need easy access to the water?
If you're looking for something a touch more exotic, the Caribbean is full of luxury communities at price-points that may surprise you. The Dominican Republic is becoming one of the hottest international destinations for that reason. The Bahamas, Costa Rica, the Riviera Maya and Panama continue to host top luxury communities.
Start Discovering
We're here to simplify your search. Click on communities below to start whittling down your list. Before booking discover travel, though, consider attending an ideal-LIVING Resort & Retirement Show near you! You'll meet reps from these communities and dozens of others. And, our show seminars can help you hone it on exactly what it is you want. You won't know how helpful it can be until you go!
Take a look at some of the country's best Luxury Communities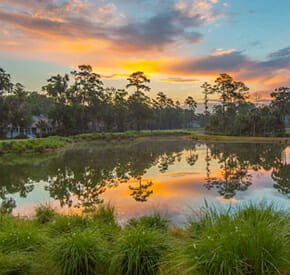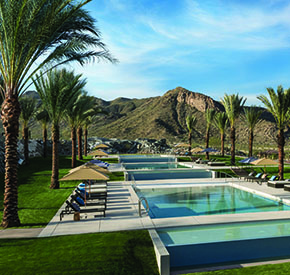 David Weekley Homes - Victory at Verrado
Buckeye, Arizona
David Weekley Homes has delivered the best in Design, Choice and Service for the past 40 years. As one of the largest privately-held builder, David Weekley Homes continues to build high-quality homes and offer open floor plans that suit the needs of any lifestyle.
Read More...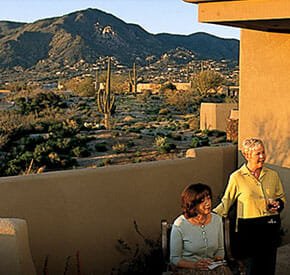 Desert Mountain
Scottsdale, Arizona
Desert Mountain is an 8,000-acre private, gated Arizona golf community, which features a collection of six (7th in 2019) Jack Nicklaus Signature golf courses set at an altitude of about 3,000 feet in the spectacular High Sonoran Desert terrain of northern Scottsdale. This member-owned community encompasses a gallery of custom homes designed by renowned architects, along with an array of club amenities that includes golf, tennis, swimming and fitness facilities and a golf performance center. The development borders the Tonto National Forest, with easy access to Scottsdale and downtown Phoenix and convenient to restaurants, shopping and nightlife in the Scottsdale, Cave Creek and Carefree areas.
Read More...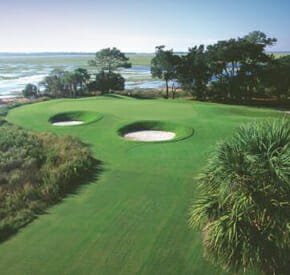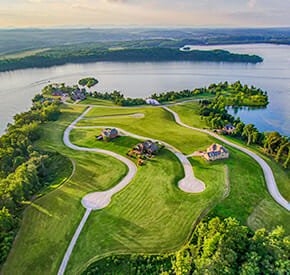 WindRiver
Lenoir City, Tennessee
WindRiver on Tellico Lake in Lenoir City, Tennessee is a gated lakefront and golf course community with a private harbor and marina and featuring acre-plus waterfront properties, custom homes, and golf villas.
Read More...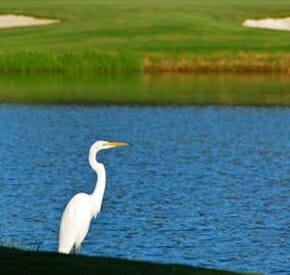 Dataw Island - Golf Communities in South Carolina
Dataw Island, South Carolina
There is a place off the South Carolina coast, near the charming town of Beaufort, where nature and luxury share center stage. Shaped by the Intracoastal Waterway and a rich Southern history, the gated golf community of Dataw Island is a pristine parcel of 870 acres waiting to be discovered.
Read More...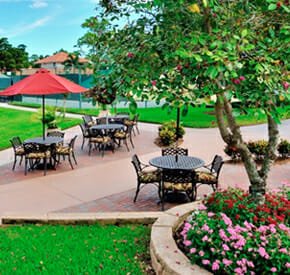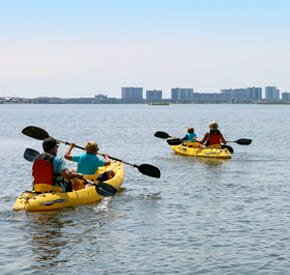 Bayside
Selbyville, Delaware
Bayside is an award-winning classic beach resort community developed by the regionally renowned Carl M. Freeman Companies. Tree-lined streets showcase a community of stunning homes - all inspired by the New England coastal towns. Our Bayside community is ideally nestled in this quiet resort town with access to all that it has to offer. As one of Delaware's finest coastal destinations, Fenwick Island is beautifully serene but with plenty to do. Once you're here, you might notice your cares melting away as the beaches of Fenwick Island call your name.
Read More...
Red Ledges Utah
Heber City, Utah
Red Ledges is a 2,000 acre, four-season community only minutes from Park City, UT, offering the ideal balance of convenience, privacy and luxury along with a lifestyle to engage the whole family.
Read More...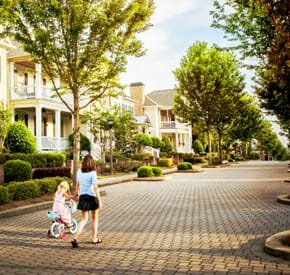 The Georgia Club - Georgia Planned Communities
Statham, Georgia
Every detail of The Georgia Club is masterfully crafted. Wide porches, set close to the widened sidewalks, let you greet your neighbors as they pass by. Neighborhood parks and nature trails offer quiet escapes throughout the community.
Read More...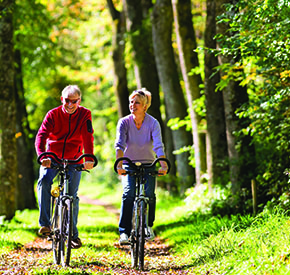 Hartness Greenville
Greenville, South Carolina
The community will feature a number of defining amenities including a central park, sidewalks and pedestrian greenways, unique streetscapes, a commercial center with restaurants and shops, a clubhouse with fitness center, a swim complex, tennis and pickleball, a boutique hotel with spa and a 180 acre nature preserve with 15 miles of trails. Come see 450 acres of beauty in Greenville, SC.
Read More...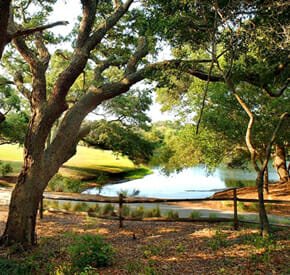 Bald Head Island Limited Real Estate Sales
Bald Head Island, North Carolina
North Carolina's southernmost cape,
Bald Head Island
offers 14 miles of pristine beach, a rare maritime forest, and a 10,000 acre marsh and creek preserve protected in perpetuity. The island's proximity to the Gulf Stream provides subtropical weather conditions year round, with mild...
Read More...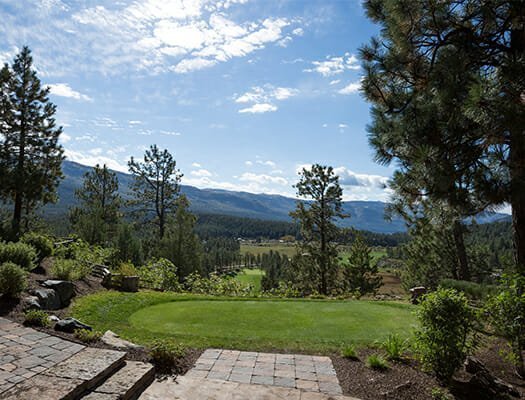 Glacier Club | Colorado Gated Communities
Durango , Colorado
Glacier Club is a very special place. Situated in the majestic San Juan Mountains just outside the historic and colorful town of Durango, CO, your private golf community is a home away from home...
Read More...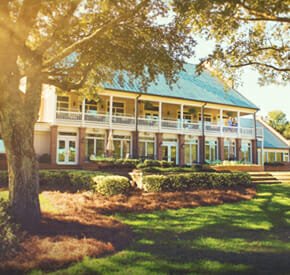 Long Cove Club
Hilton Head Island, South Carolina
Long Cove Club is the hidden jewel of Hilton Head Island, South Carolina. A private residential club filled with spectacular homes and warm and friendly people. The world renowned private Pete Dye Golf course is just one of many amenities and experiences that make life at the Club so engaging. Behind the gate, you'll find a rich palette of lifestyle options to suit every taste.
Read More...
Port Ludow
Port Ludow, Washington
Port Ludlow is a resort-style community located on the shores of the Puget Sound, just a 30-minute ferry ride away from Seattle, Washington. Port Ludlow is close enough to the city, but far enough to enjoy an active and tranquil lifestyle. With views of the Olympic Mountains, a bustling social life, waterfront inn, and myriad of recreational amenities, the community has regularly been ranked as one of the top ten neighborhoods in the U.S.
Read More...
Your Information Request for your selected properties