Living the Lavish Life in ideal-LIVING's Luxury Communities

Time To Treat Yourself
Luxury, or the state of great comfort and extravagant living, is more accessible than one might imagine. After years of keeping your nose to the grindstone, it's high time for a little extravagance. Don't be afraid to add luxury to the list of wants in your retirement, or second home destination search.
In case you need to be convinced to go the route of high-living. Here are a few good reasons:
• Experiencing pure, daily enjoyment can lead to a longer life.
• Living in great comfort without ample responsibility allows time to build relationships.
• Luxurious living allows more time for giving back.
• Social activities are built in, accessible and easy.
• Luxury communities offer easy access to health and wellness programs.
• It's hard to be unhappy when you're surrounded by luxury!
There are luxury communities to fit a variety of budgets. If this component factors into the lifestyle you want, start considering where you want to land.
Location, Location, Location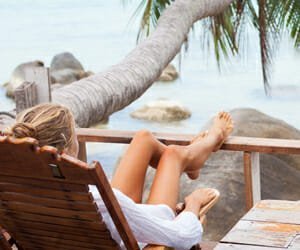 There are thousands of luxury communities across the country. How do you find the one that's right for you? Location is the first thing to consider. Once you choose the region you want to live in, you can narrow your options further.
To some degree, the location you choose dictates the price range. So, this is something to consider. If Florida is on your list of potential destinations, then you're in luck. Because, in this case, it pays to go where the crowd is.
As we all know, retirees flock to Florida every year. Subsequently, Florida luxury communities are abundant. Price points are competitive. And, communities strive to stand out by offering exceedingly more luxurious amenities. These reasons, and others, make exploring Florida luxury communities an ideal choice.
If you're considering the southeast, just north of Florida, you're not alone.
In a recent study, 73% percent of our subscribers listed the southeast as a top area of interest.
Luxury communities in North Carolina, South Carolina, and Georgia have been multiplying at a rapid rate over the last few years. And, where there's ample supply, there's ample demand.
If you know you want to be in the southeast, that's great. But, take it a step further. Are you looking for a mountain lifestyle, or do you want to settle into the coast? How close to the city do you need to be? Do you need easy access to the water?
If you're looking for something a touch more exotic, the Caribbean is full of luxury communities at price-points that may surprise you. The Dominican Republic is becoming one of the hottest international destinations for that reason. The Bahamas, Costa Rica, the Riviera Maya and Panama continue to host top luxury communities.
Start Discovering
We're here to simplify your search. Click on communities below to start whittling down your list. Before booking discover travel, though, consider attending an ideal-LIVING Resort & Retirement Show near you! You'll meet reps from these communities and dozens of others. And, our show seminars can help you hone it on exactly what it is you want. You won't know how helpful it can be until you go!
Take a look at some of the country's best Luxury Communities