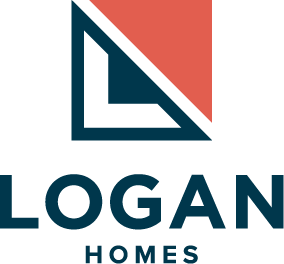 Logan Homes Communities - NC and SC Builder
Logan Homes is a premier builder and developer in communities in NC and SC. You can find Logan homes in many master planned communities in the most popular Coastal NC and SC cities. Visit Logan homesites in Wilmington, Southport, Bluffton, Beaufort, and many other Southeastern North and South Carolina cities.
Here's a quick list of where to start your search:
Brunswick Forest (Leland, NC)
Banyan Bay (Brunswick Forest) * Logan Homes Neighborhood
Park Landing Towns (Brunswick Forest) * Logan Homes Neighborhood
Compass Pointe (Leland, NC)
Salters Haven (Hampstead, NC)
Summerhouse on Everett Bay (Holly Ridge, NC)
Sparrows Bend (Hampstead, NC) *Logan Homes Neighborhood
St. James Plantation (Southport, NC)
Cottage Woods (St. James Plantation, NC) * Logan Homes Neighborhood
Lakeside Towns (St. James Plantation) * Logan Homes Neighborhood
Waterford of the Carolinas (Leland, NC)
Dataw Island (Beaufort, SC)
Osprey Lake (Hardeeville, SC) * Logan Homes Neighborhood
Hampton Hall (Bluffton, SC)
Hampton Lake (Bluffton, SC)
Building, Simplified
The team at Logan Homes believes that the home-building process doesn't have to be complicated. Even the most extravagant choices can be implemented with ease. After all, proper planning is everything. With over 30 years experience, Logan has perfected the process, narrowing it down to three steps.
Model Homes: Finished and furnished models and move-in-ready homes are available for viewing in most Logan partnered communities. And, there's no limit! Not only will you get to see the varied layouts, you'll also get to see ways you can personalize your home. While borrowing a few ideas is great, collecting more is better!
Plan Personalization: Personalizing your new home is what Logan does best. Because, yes, you should get exactly what you want in a home. Each Logan Homes floor plan comes with many structural options – sure to fit your needs! The Logan Homes team is forward-thinking. So, they not only ensure that your new home fits you, but that it fits you 10-20 years from now.
Design Studio: A visit to Logan's state-of-the-art design studio delivers additional ease. If you want to be discerning and truly understand your options, then this is your kind of place. Concerned about overwhelm? Don't be. Logan's design specialists help you determine and hone in on the brands, styles, and colors that suit your needs best. While magazines and design books are great, seeing and touching materials and fixtures you'll have to live with everyday prevents ambivalence.
Community Choices
Logan builds where people want to be. So, if you're looking for optimal wellness facilities, good people, and masterful community design (in NC or SC) then, you'll find Logan Homes there. Logan Homes primarily builds in golf communities, gated communities, and traditional master-planned communities. The Logan Homes team specializes in building homes to suit a variety of lifestyles and needs all across Coastal North and South Carolina.
Whether you're ready to live near the shore, on the lake, or nestled in nature, Logan has you covered. No matter the lifestyle you seek in eastern NC or SC, Logan Homes has access to it.
Builder Specialists at Logan Homes can help you find the ideal community or home site that suits you best.
Dream Big, Build Smart®
This is Logan's mission - to make dreams last. We all know think we know what we want in a home. But, Logan wants customers to take it all the way. Why not dream big? They'll handle the rest.
Plan Personalization: The Logan team makes dreams manageable by walking customers through the selection process, one section of the design studio at a time.
State-of-the-Art Design Studios: Seeing and feeling is believing and knowing the smartest and best choices for your home.
Communication: Quality communication starts on day one. During the building process, customers receive weekly progress reports from a Logan Homes supervisor. And, Logan doesn't stop there. Homeowners can expect neighborly visits from their Logan representative through the years.
Energy Efficiency: Want low energy bills and a healthier environment? Perfect. Logan delivers saving customers can actually see, and helps to create a future we want for the next generation.
Dedicated Team: Logan takes customer service to an unprecedented level of care and expertise.
Warranty Program: The warranty program delivers security. It gives customers peace of mind, and a sense of stability that's worth it's weight in gold. But, it doesn't cost a penny.
Want to live in NC or SC? Well, dream as big as you want. Then, call Logan Homes.
Discover Logan Homes' partnered communities below.
Don't be shy! Request information to help you get to the life you want faster.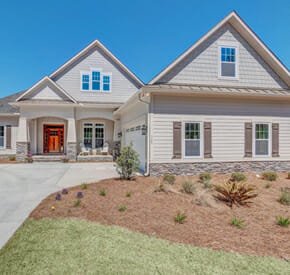 Logan Homes - Home Builders in South Carolina
Ridgeland, South Carolina
At Logan Homes, they strive to turn your dream home into a reality. From traditional to contemporary, grand to cozy, Logan Homes offers personalized floor plans, quality craftsmanship, superior designs and decades of building experience. Whether you want to live close to town or in the country, near the beach or on a golf course, the Builder Specialists at Logan Homes can help you find the ideal community or home site to suit your lifestyle perfectly.
Read More...
Your Information Request for your selected properties