Where
to Live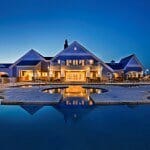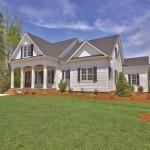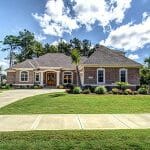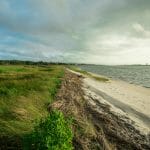 Hidden
Gems
from the locals
A Day Off in Wilmington: (compliments of Ann Cavenaugh, TidalWalk)
Head to Masonboro – A local favorite for surfers, fisherman, and weekenders alike, Masonboro Island, just off the coast of Wrightsville Beach, is easy to access by boat. Don't have a boat? Grab a rental and go.
Hop on the Battleship – Must. Tour. The USS North Carolina. You won't be sorry.
SUP! – Warning: If you try it, you'll get hooked.
Nightlife – There are too many great spots to list, so here are a couple of hot spots. The Ocean Grill and Tiki Bar at Carolina Beach is kid friendly, has live music, and a Tiki Bar that overlooks the ocean – all anyone needs! Satellite downtown is a one-of-a-kind, eclectic bar with frequent live music and an awesome outdoor space. Kids are welcome on Sundays only for the early evening Blue Grass Jam.
Catch one at Kure Beach – Fish your heart out at the Kure Beach Pier, about 20 miles from Wilmington.
Thursday Fireworks at Carolina Beach – They don't wait for the 4th of July around here. Every Thursday, you can head to the Boardwalk in CB (just a few steps from Britt's Donuts – The Best Donuts in the world – open at night!) for the fireworks show that is accompanied by live music. Or, head to the Ocean Grill and Tiki Bar and park the family on the beach below for the 9 o'clock show!
Eat
Like a Local
Kate's Pancake House – Get great food, great service, and…a good deed? With your consent, Kate's will round up your bill and give the change to Little Pink Houses of Hope.
Flaming Amy's Burrito Barn – "Best Burrito of your life!!!" – Ann Cavenaugh, TidalWalk
Boca Bay – Their brunch buffet is heaven. And if the beach is calling, it's on your way. Boca Bay is just over the bridge from Wrightsville.
Surf House in Carolina Beach – The chef is in at the Surf House. Farm-boat-to-table at its finest, the Surf House won't disappoint. Seafood and beyond, catch the Surf House when you can, because catching waves is a close second when it comes to priorities around here. Excellent Sunday brunch!
The Oceanic on the beach in Wrightsville The atmosphere sells here. With a 180-degree view of the ocean from upstairs, and a pier with outdoor seating (with frequent live music), the Oceanic is happening. Always. Fresh seafood rules.
Historic Charm with Beaches Aplenty
Wilmington is a happening place. With beaches, rivers, history, water sports, music, the 4th Friday Art Walk downtown, indoor and outdoor theatre, the Azalea Fest, River Fest, the largest movie studio on the East Coast, breweries, wine shops, and a mile-long list of dining options, the only trouble you'll have here is fitting it all in.
Many locals are transplants who have come to Wilmington to step the pace back a notch. Recognizing the finer things of life – R&R and doing more of what you love – has pulled many outsiders in, and changed their lives for the better.
Ann Cavenaugh of TidalWalk in Wilmington says once they spent time in Wilmington, deciding to relocate here was easy.
"When we discovered that my husband was able to work from home, we decided to make the move. After one visit here, my parents decided to sell their home of 42 years and move here as well," she said. "It's been an amazing experience. Wilmington has so much to offer…and, we get to live at the beach!"
A few of Cavenaugh's favorite things? Watching the sunset on the water from her SUP (stand up paddleboard – the latest craze!), listening to live music on the pier at the nearby Ocean Grill and Tiki Bar on Carolina Beach with a fancy cocktail in hand, jumping on the ferry from Fort Fisher to Southport for an evening cruise, and strolling through historic downtown Wilmington along the River- walk with the bustle of restaurants and the sound of live music in the background and the USS North Carolina Battleship in view in the foreground.
"I also love going down to the pier in TidalWalk just to sit and watch the boats go up and down the sound."
Whatever your speed, Wilmington has you covered. With restaurants that rival those in any city, music, theatre, and night life galore, after a day of adventure on the water, relaxation or both, treating yourself and your entourage is easy here.
FACTS AT A GLANCE
Average Temperatures

Winter: 58/37 Spring: 74/52
Summer: 88/71 Fall: 76/55
Population: 112,067
Airport:Wilmington International Airport
Average Property Tax:0.64%
Sales Tax: 7%