Where
to Live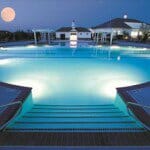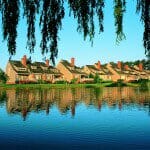 Hidden
Gems
from the locals
Wet your whistle – "We like going to Craft 31 or Ale Works for beers and Opus 9 for fancy cocktails."
Take a hike – There are so many great hikes in the area, but sometimes the best are closest to home.
"We take our basset hound, DaVinci, on the Virginia Capital Trail and to Freedom Park. They're both near Colonial Heritage."
Time Travel cocktails – "If you want to kick it old school…like medieval old school…I highly recommend The Silver Hand Meadery for some honey-based spirits."
Ready, Set, Fish! – Fish the Chesapeake tributaries in the area. You don't have to be a fisherman to catch one!
Float through life – Grab a tube and some friends and get out on the James River for a relaxing float through the foothills of the Blue Ridge Mountains. Those who want to take it up a notch can rent kayaks, canoes, or jump on a whitewater rafting trip down the road a bit.
Eat
Like a Local
Five Forks Cafe – Coined, 'A traditional American diner,' Five Forks Cafe wins best breakfast without question. fiveforkscafe.com
Dog Street Pub – They might be friendlier to your canine companion, but this David Everett restaurant has got the best pub food in town.
dogstreetpub.com
Opus 9 Steak House in New Town – Opus 9 is open for lunch, dinner, and Sunday brunch, is a steakhouse extraordinaire, and featuring steak and lobster, and all other delectable combos. Quality and quantity fit well together here.opus9steakhouse.com
Paul's Deli – It's a lunch time only thing at Paul's Deli in CW. While they serve classic deli sandwiches (among a plethora of other things), the chef is not your average sandwich maker. You're in for a treat here. paulsdelirestaurant.com
The Fat Canary – Only the finest of dishes are served at the Fat Canary. And the ambiance adds an uptown flare to the experience.
thefatcanarywilliamsburg.com
Williamsburg, VA … A Place to Stick Around

A few days of history and museums in this historical haven, including the Jamestown Settlement and Yorktown Vic-tory Center; two days of crazy fun at Bush Gardens and Water Country; three days of adventure zip-lining, biking, hiking, sailing, paddling; a few days of exploring and shopping in Colonial Williamsburg (CW), Merchants Square, and Yorktown on foot or by Segway (for exploring); a couple of days of restaurant, wine, and brew tours; and a lifetime for golf lovers should do it.
"If you're a golfer," says 16-year Colonial Heritage community resident Sue Stoddard, "Williamsburg will be your paradise."
Colonial Heritage, The Golden Horseshoe, Williamsburg National Golf Club, and Ford's Colony are a few of the most popular, says Stoddard. There are enough courses to accommodate all levels.
Views you won't want to miss in between the tours, food, and fun while in the area?
"Driving down the Colonial Parkway, taking in both the James River and York River vistas," said Stoddard. "You can also take a ride up Route 5 toward Richmond to see all of the old plantation estates."
On that first route, down the Colonial Parkway, a quick detour is in order, she says.
"You'll want to plan a pit stop at the Yorktown Pub for a bowl of homemade clam chowder."
Have your dog in tow? No worries. Williamsburg is pretty dog friendly. Take your best friend shopping at the farmer's market in CW, then head to the pup-friendly Blue Talon Bistro, Aromas World CoffeeHouse, Berret's Sea-food, Panera Bread, or the Dog Street Pub for a treat for both of you (and a full water bowl for your pooch on the patio).
There's so much to do in Williamsburg, but there are also so many ways to do nothing really well, says Stoddard. And kicking your feet up on a boat ride up the 'Chick' (the Chickahomeny River), is one of her favorites. Expect Bald Eagle and Osprey sightings. For ultimate chill time, Virginia Beach (known to the locals as VB) is about an hour away with a spot in the sand waiting for you.
Whatever your itinerary when checking out the Williamsburg area, be sure to leave a little room for suggestions. After all, the locals are bound to know best!
FACTS AT A GLANCE
Average Temperatures

Winter: 50/32 Spring: 68/47
Summer: 85/67 Fall: 70/51
Population: 15,206
Airport:Williamsburg-Jamestown Airport
Average Property Tax: 0.72%
Sales Tax: 6%