Where
to Live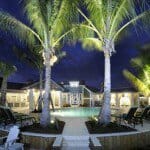 Hidden
Gems
from the locals
Anna Maria Island Jim and Laura Reed's hidden gem, where, "You park on the beach road, walk a bit, then part the Sea Grape leaves to reveal the whitest sand beach and most gorgeous blue waters."
Henry B. Plant Museum Sheila Murphy drives up from her retirement home in Sarasota to partake in quarterly educational programs offered at the stunning Plant Museum, located in the former 1891 Tampa Bay Hotel.
The Dali Museum Located in Largo across the bay, the museum contains 2,140 of the eccentric and brilliant Salvador Dali's paintings, prints, sculptures, and drawings, the largest collection of his work outside of Spain.
Chihuly Collection at Morean Arts Center Dale Chihuly's stunning creations in glass are on display in new digs on the nearby St. Petersburg waterfront.
Eat
Like a Local
Columbia Restaurant Located in Ybor City and founded in 1905, the iconic Columbia is the oldest continuously operated restaurant in Florida and the largest Spanish restaurant in the world. Their authentic Cuban sandwich is a must-try. columbiarestaurant.com
Ulele features locally caught seafood matched with indigenous native influences. Located on the Riverwalk, their signature grilled oysters could have been similarly cooked on that very riverfront spot in the 1500s. ulele.com
Miguel's Colorful and breezy with supremely authentic Mexican fare. Try the Wagyu Kobe Beef fajitas or cold-water lobster tacos. miguelscafe.com
Bern's Steakhouse A landmark of the Tampa restaurant scene since 1956, Bern's aged, hand-cut beef is ordered by the ounce. bernssteakhouse.com
The Refinery Located in a converted Craftsman bungalow in trendy Seminole Heights, the cozy dining room is complemented by a spacious rooftop patio. .thetamparefinery.com
Tampa … Of Pirates, Cigars and Sugar Sand Beaches
As legend has it, the dreaded Spanish pirate Jose Gasparilla was the scourge of Tampa Bay back in the 1700s. Although his actual existence is mythical, his legacy is robustly intact given that half a million people, many of them in full swashbuckling regalia, celebrate him at the Gasparilla Pirate Festival held in Tampa every year since 1904. Oh yes, the city's NFL franchise, the Buccaneers, gives his legacy some cred too!
What's not mythical, however, is Tampa's envious reputation for embodying all that is unique to a big city – broad cultural offerings, international commerce, and national sports teams – while at the same time offering the manageable lifestyle of a smaller city.
Jim and Laura Reed, who just moved in to their new home at Encore by David Weekly, site Tampa's small town feel as part of its charm. "We love how easy it is to get around town, how manageable the airport is, and how much there is to do," says Laura. "Every year we take our granddaughter to the State Fair held here. We go to Rays baseball games, we go to the beach, and stroll the Riverwalk…it's great living here."
Tampa's new-look Riverwalk is complemented by the vintage streets of Ybor City, a historic commercial neighborhood just east of the river, founded by cigar manufacturers in the 1880s and recognized as a National Historic Landmark District.
So come to Tampa for its pristine beaches and gentle climate, but stay for its small town embrace, enriched history, and the chance to don an eye patch and wield a plastic sword every winter.