Where
to Live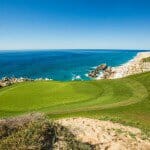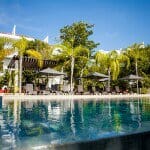 Hidden
Gems
from the locals
Beaches everywhere. Try a small beach called Xuha. It's perfect for a family.
Fishing It takes just five minutes to get beyond the reef and into deep water for marlin and sailfish on boats costing as little as $200 a trip.
Sailing Marinas, filled with ocean- going sailboats, dot the coastline at Puerto Aventuras.
Scuba Diving off Playa Del Carmen or the famous reefs of Cozumel is world-class. Just inland are amazing caverns, sinkholes, or cenotes where you glide through underground caverns.
Paddle Board and Kite Boarding – Xpuha beach, five minutes south of Playa, has world-class kite and paddle boarding, plus sailing.
Wellness Tao Wellness Center, near Akumal, opens its doors to those who want to pursue the pleasures of yoga and meditation.
Theater Playa's new concert hall fills the tropical air with classical music and theater, a cultural bonus for the entire area.
Golf The Mayakoba Classic, a well-known golf tournament run by the PGA, and the Riviera Maya Golf Course at Bahia Principe are considered two of the top courses in Mexico.
Eat
Like a Local
La Vaca Gaucha – A favorite Argentine restaurant in Playa specializing in beef has many commenting that it is as good or better than the meat found in Texas.
Taverna – An Italian restaurant in Akumal with amazing pasta and pizza cooked by Italian expats.
Das Brot – For Sunday brunch or anytime, a visit to this German bakery offers Brotchen, apple-cinnamon buns, croissants, and great Bavarian pretzels.
Indigo Beach – Enjoy breakfast with a view
of the beach with Mexican- and American-style choices, fresh tortillas and home-baked pastries.
La Destileria – Perhaps Cancun's most famous Mexican restaurant where you can feast on all kinds of seafood, tacos, salsas, and more, as well as an extensive list of tequilas.
Eighty Miles of Tropical Paradise
Playa del Carmen, situated on the palm-speckled Caribbean coast of Mexico, is approximately in the center of a long stretch of tourist destinations, from Cancun in the north to Tulum, 86 miles to the south. Having carved its own chic niche for North Americans and Europeans, this once small town has developed into a city packed with a sophisticated tourist infrastructure, but still gives the feeling of a fishing village that can be walked from one end to the other.
Quintana Avenida, a pedestrian street, is about 20 blocks long with delicious eateries and quirky shops that runs parallel to an almost endless, powdery, white sand beach. When it comes to cost of living, dinner out can go from expensive to budget, but good food of almost countless variety is only a few steps away.
Coral reefs just off shore make scuba diving in crystal clear, turquoise water a big draw for tourists and locals alike. For the less adventurous, a trip to explore the Mayan ruins at Coba or Chichen Itza is a must. Closer, but fascinating in their own right, are the smaller ruins at Akumal and Tulum.
Everywhere you look up and down the coast, there is great weather, world-class fishing, scuba diving, and of course, fantastic beaches and amazing restaurants.
"Living in a tourist destination has both good and bad things going for it. Popularity brings mobs of tourists but is balanced by the fact that, because of them, we have everything we want in restaurants, shopping, and entertainment."
Quote by Jose Galaraza, resident of Tao Inspired Living.