Where
to Live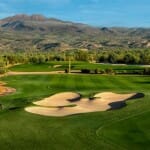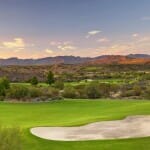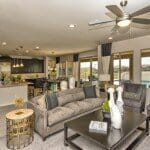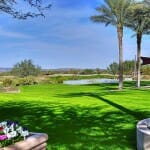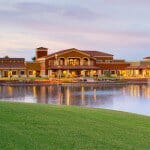 Hidden
Gems
from the locals
The Dolly Steamboat (Rick & Diane, southwest Phoenix) - A family owned and operated steamboat that cruises along Canyon Lake among beautiful Superstition Mountain.
The Musical Instrument Museum (Rick & Diane, southwest Phoenix) The MIM hosts a collection of over 6,500 musical instruments from hundreds of countries around the world, as well as frequent evening concerts.
Waste Management Open (Rick & Diane, southwest Phoenix) A four-day national, professional golf tournament held every March. Non-golfers will enjoy the concerts and parties.
Schnepf Farm (Greg & Sheila, Encore at Eastmark) A locally owned farm where guests can pick their own produce, eat at the delicious bakery, or attend the popular annual Peach Festival.
Eat
Like a Local
Greg and Sheila Peden live in Encore at Eastmark (an AV Homes Community) in Mesa, just south of Phoenix. Rick and Diane Gardner are residents of Canta Mia (an AV Homes Community).
Litchfields (Rick & Diane) A lovely, farm-to-table restaurant located within the luxurious Wigwam Resorts. wigwamarizona.com/dining
EggsTC (Greg & Sheila) A quaint hole-in-the-wall, hippie-style restaurant that will transport you back in time and give you the most bang for your buck. facebook.com/EggsTc
Serrano's (Greg & Sheila) A locally owned mom and pop, Serrano's boasts some of the best Mexican food in Phoenix, as well as original hot sauce and salsa. serranosaz.com
The Metropolitan Desert ...
Throughout the two decades Rick and Diane Gardner have called sunny Phoenix, AZ, home, they've watched the region grow and create a name for itself.
"The Phoenix area has a wonderful combination of wide open nature," said Rick, "and having all the amenities and advantages of being in the sixth largest city in the U.S."
While the breathtaking views from the surrounding Camelback Mountain are a tourist favorite, don't let the blazing hot desert summers fool you; locals enjoy a variety of watersports, including boating at Tempe Town Lake and tranquil tubing down the Salt River.
Baseball fans can catch multiple games a week thanks to the Cactus League Spring Training, while theater goers will always find a spectacular live performance to attend at one of the many local theaters. No matter your hobbies, whether athletic, artistic, or outdoorsy, Phoenix is sure to keep you busy.
"The Phoenix area has a wonderful combination of wide open nature..."
- Rick Gardner
FACTS AT A GLANCE
Average Temperatures

Winter: 68/47 Spring: 86/61
Summer: 105/82 Fall:88/65
Population: 1.513 million
Airport: Phoenix Sky Harbor International Airport
Average Property Tax: 0.66%
Sales Tax: 8.6%