Where
to Live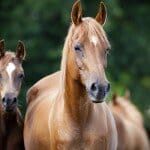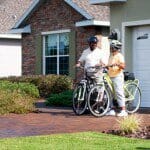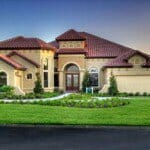 Hidden
Gems
from the locals
Can't miss the Glass Bottom Boat tours at Silver Springs State Park, plus a myriad of other activities…cliché but remarkable fun!
Although hardly hidden, H.I.T.S., or Horses in the Sun, is a two-month national equestrian showcase, and the marquis event is in Ocala every year. Jan. 18 to Mar. 26, 2017.
Andy and Deb Carrano, who reside at the On Top of the World community, recommend the Appleton Museum of Art, which will feature the work of naturalist and painter John James Audubon this winter.
The Carranos also frequent Ocala's Sholom Park, "Where we go to get grounded. The park's natural elegance is accompanied by inspirational thoughts scattered along the walkways."
Cathy and David Cardwell love their home course, the unique Tom Lehman-designed Trilogy at Ocala Preserve Golf Club, which offers 18 challenging par threes, plus six championship holes and two different routings.
Rebecca Kottcamp, who lives at Trilogy by Shea, shares that, "Coming across a manatee mother and her calf in the springs will make your heart melt."
Here's a fun fact, Silver Springs was a popular location for filming the iconic Tarzan movies of the 1930s and into the 1950s.
Eat
Like a Local
Indulge at Cuvee Wine and Bistro where the "Chef's Table" features white glove service from the sommelier and tableside interaction with the executive chef. cuveewineocala.com
The delightful Old Spanish Sugar Mill features farm tables with a center griddle and pitchers of pancake batter and toppings for flipping your own creations. oldspanishsugarmill.com
Enjoy the superb filet and lobster plate at Mark's Prime Steakhouse in historic downtown.
ocala.marksprimesteakhouse.com
For a special night out try the Coq au Vin and Boeuf Bourguignon at La Cuisine French restaurant in Ocala. lacuisineocala.com
For an authentic taste of New Orleans, Harry's on the downtown square is a consensus winner. hookedonharrys.com
The Limestone Legacy of Ocala
On its own merits Ocala is a perfectly charming and thriving city in north central Florida with a nostalgic Downtown Square framed by stately oaks. But then there's the limestone bedrock underfoot, which has coupled with the unique local topography to bring forth the largest artesian spring in the world – Silver Springs – and the clearest waters you've ever seen in your life.
The native limestone also enriches the soil with calcium and phosphorous, nurturing a nourishing diet and strong bones for some of the most magnificent thoroughbred horses in the world, who are bred and raised in Ocala, one of the five official "Horse Capitals of the World," along with Lexington, KY, and Chantilly, France.
Ocala might better be known as the "House Guest and Grandchildren City of America," as it offers so much to do beyond the pristine springs and showcase horse farm tours. Inviting local venues include interpretive nature centers, petting zoos, art museums, zip lining, and a giraffe ranch, not to mention 22 area golf courses. Plus, the pristine beaches of the Gulf of Mexico beckon only an hour away, while Orlando's world-class theme parks are just a 90-minute drive.
"Coming across a mother manatee and her calf in the springs will make your heart melt."
– Rebecca Kottcamp, Trilogy at Ocala Preserve resident
FACTS AT A GLANCE
Average Temperatures

Winter: 73/47 Spring:84/57
Summer: 93/71 Fall:85/62
Population: 57,468
Airport: Ocala International Airport
Average Property Tax: 0.93%
Sales Tax: 6%