Where
to Live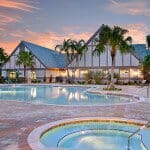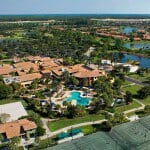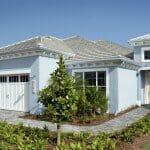 Hidden
Gems
from the locals
Naples International Film Festival – An annual, intimate community event that showcases the works of independent filmmakers.
Naples Beach Hotel & Golf Club – A landmark resort located – you guessed it – right on the beach. Perfect for a round of tennis, a day at the spa, or Sunday evening people watching.
7th Avenue Social – A year-old bar and restaurant that prides itself on an ever-changing menu and plenty of live music.
D'Amico's – The Continental A fine-dining steakhouse unlike any other, as you'll often see locals dancing to the live music.
Sugden Theater – Support local theater by attending a variety of shows, including musicals, original plays, and dramas.
Philharmonic Center for the Arts – A performing and visual arts center that hosts more than 400 events per year, including museum exhibitions and Broadway shows.
Naples Winter Wine Festival – Founded by the Naples Children & Education Foundation, the three-day gala attracts the best chefs and vintners from around the world, with all proceeds benefiting underprivileged children.
Eat
Like a Local
Campiello – The local Italian spot where Egan says you'll see everyone and their mother. If you're new to town, you're sure to meet lifelong friends at Campiello.
Sea Salt – A more recent addition to Naples, Sea Salt is home to the talented Chef Fabrizio Aielli, who delivers fresh seafood and delicious drinks.
Osteria Tulia – A charming, rustic Italian restaurant, perfect for meeting people and eating made-from-scratch, old world Italian food, according to Egan.
The Dock – A classic, casual Florida restaurant located right next to the city dock where locals go once a week for peel n' eat shrimp and a margarita.
Bleu Provence – A French bistro owned and operated by the locally loved couple, Jacques and Lysielle Cariot. You won't want to miss out on the fresh food and impressive wine list.
Naples…
Where Everybody Knows Your Name
The phrase, "Where everybody knows your name," may automatically conjure images of a fictional bar in Boston, MA, but the words are better suited for the small, beachy city of Naples, FL. Consisting of a little more than 20,000 residents, Naples welcomes new faces with open arms. With a small-town feel and big-city attractions, Naples is bustling with longtime locals and tourists alike.
According to local interior designer Patty Egan, moving to Naples ten years ago as a single person was one of the best decisions she ever made. Egan lives in the Isles of Collier Preserve, only a few minutes from downtown Naples.
"This is the perfect place to acclimate," said Egan. "It's nice to have a community of people who you know. And the sun is always shining. We are so lucky that we have the sunset on the coast every single night. It's a beautiful place."
"I've been lucky enough to visit many wonderful world-class restaurants," said Egan.
From French bistros and steakhouses to Italian Osterias and dockside watering holes, Naples is bursting with local eateries not to be missed.
Egan is most proud of her region's dedication to giving back to the community. She participates in charities like the Winter Wine Festival and the Pan-Florida Challenge for Hungry Kids.
Egan also can't help but boast about Naples' thriving arts community.
"We have things that other little cities don't have," said Egan. "We have theater, the Philharmonic [Center for the Arts], museums, and art shows constantly."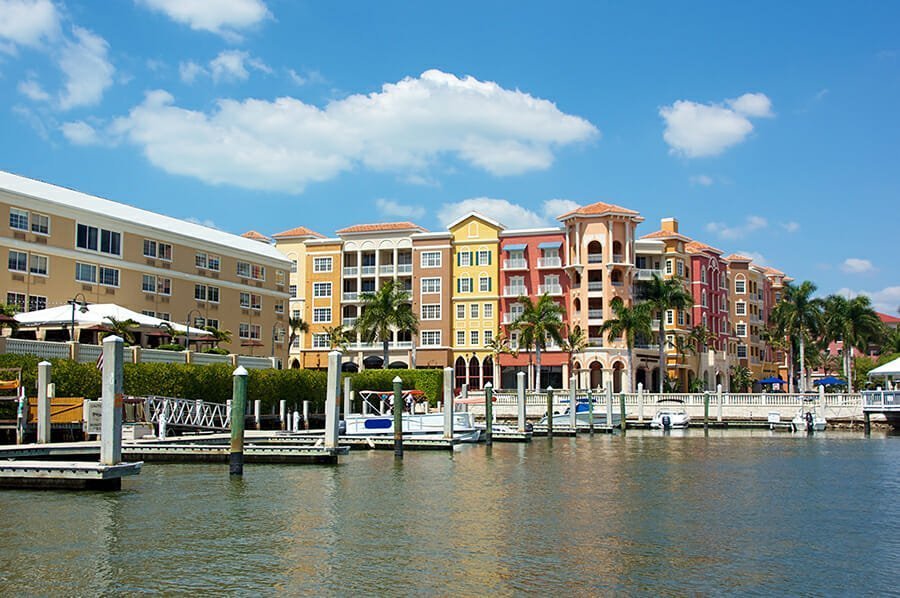 FACTS AT A GLANCE
Average Temperatures

Winter: 58/37 Spring: 74/52
Summer: 88/71 Fall: 76/55
Population: 350,700
Airport: Naples International
Average Property Tax: 0.75%
Sales Tax: 6%