Where
to Live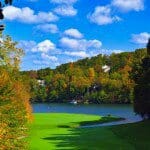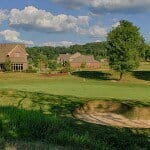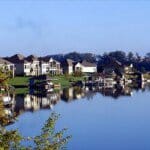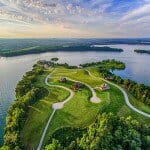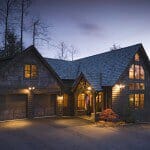 Hidden
Gems
from the locals
-Recommended by Tom Conwell, WindRiver
Knoxville Film Festival – Held each August, this four-year-old festival housed at Knoxville's Art House Theater offers a huge variety of independent films and the 7-Day Shootout competition.
Market Square – Shop, eat, and let the kids play in the fountains at downtown Knoxville's historic gathering spot, complete with Concerts on the Square.
Ijams Nature Center – At this 300-acre urban nature park, attractions include strolling the Tennessee River boardwalk, hiking to the mysterious Keyhole at Ross Marble Quarry, and canoeing Mead's Quarry Lake.
Neyland Stadium – Home of the Tennessee Volunteers and Knoxville's college football haven. Don your orange and cheer on the Vols at the 5th largest stadium in the country.
Great Smoky Mountains National Park – America's most-visited national park is just an hour's drive from Knoxville. Hike, bike, fish, go horseback riding, or simply take in the magnificent scenery.
Eat
Like a Local
Connor's Steak and Seafood – Established in 2004, this AAA three-diamond eatery is known for its delectable fare, "guest-obsessed" customer service, and inviting décor. connorsrestaurant.com
Stock and Barrel – This burgers-and-bourbon joint is committed to a farm-to-table approach, sourcing local ingredients to create their mouthwatering craft burgers. thestockandbarrel.com
Café 4 – Bring your furry friend with you to dine at this retreat in downtown's Market Square, which prides itself on modern comfort food, handcrafted cocktails, and locally crafted coffee. 4marketsquare.com/cafe4
A River Runs Through It…
Exploring the Heart of Knoxville
When Tom and Evy Conwell made the decision to move to Knoxville, they were no strangers to the experience of relocation. During Tom's career with General Motors, the company transferred their family to 11 different locations around the country—most recently, Detroit. "We're used to moving, and we'd seen quite a few spots," Tom says. "We always knew we were going to move to the Southeast. It was just a matter of where."
Seasoned consumers, the Conwells did what Tom called "a lot of homework" before deciding on WindRiver Golf & Country Club near Knoxville. "The active lifestyle, the cost of living, the amazing boating, the climate, the location—when you added it all up and looked at the things we like to do, it was number one," Tom says. "This area is like northern Michigan on steroids. It's just as beautiful and much more balanced. The boating season lasts for months."
Knoxville is nestled in the Tennessee Valley, and the Tennessee River runs right through the heart of the city. With its vibrant downtown, proximity to mountains and water, and multiple opportunities for outdoor adventure, Knoxville has a little something for everyone.
The city has much to offer—and so do the locals, according to Tom Conwell. "Everywhere we go, people treat us so nicely and are so friendly, whether we're going to the grocery store, getting gas, or just walking down the street. If we need something, people are always there to reach out and assist. We feel very safe."
FACTS AT A GLANCE
Average Temperatures

Winter: 50/32 Spring: 70/48
Summer: 87/67 Fall: 71/51
Population: 183,270
Airport: McGhee Tyson Airport
Average Property Tax: 0.71%
Sales Tax: 7-9.25%