Where
to Live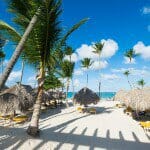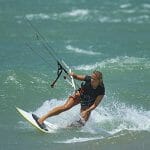 Hidden
Gems
from the locals
Dominican Food – Unlike other Latin countries, Dominican food follows the traditions of neighboring Puerto Rico, Cuba, and the next door nation of Haiti, a cuisine spiced with an international influence creating a food lover's paradise.
Schools in the Dominican Republic – Public schools teach in Spanish, but private schools generally instruct students from all over the world. An example is the International School of Sosua, K-12, taught in English by certified teachers accredited by SACS. Sports on the North Coast On a windy day, the sky over Cabarete Beach is filled with colorful kites racing above and drawing tethered kite boarders at high speeds through the waves. Schools for kite boarding and sailing classes for children are a huge attraction for visitors.
Beach Jazz Festival – Ten thousand tourists and local residents gather under the stars for the annual free Jazz festival of local and imported musicians who rock the beaches of Cabarete, Sosua, and Porta Plata City with the sound of Caribbean jazz.
Horseback Riding – Sea Horse Ranch Equestrian Center offers seven miles of bridal paths through woods and along sand beaches, as well as instruction in riding, dressage, and jumping for advanced riders and novices alike.
Snorkeling and Diving – Diving and snorkeling off the north coast excels with some of the most beautiful soft corals in the Atlantic Ocean and a wide variety of marine life.
Monkeys and Zip Lining – Wonderful capuchin and squirrel monkeys hand feed and crawl all over you at Monkey Jungle. There is also an awesome zip ride near the El Choco National Park.
Eat
Like a Local
The Beach Club at Sea Horse Ranch One of the best dining choices on the north coast offers spectacular ocean views with a Mediterranean menu laced with ethnic dishes from the far east.
Casa Veintiuno 2 – A highly recommended restaurant in a charming B&B across from the beach in Sosua serving local ingredients from an open kitchen with a menu that changes on a daily basis.
The Eze Bar & Restaurant A chic – beach bar and restaurant in Cabarete featuring an eclectic Mediterranean-inspired menu of wraps, salads, burgers, and juices all made with fresh ingredients.
Pizza & Spaghetti House – A pleasant Italian place away from the beach in Cabarete with a patio where you can sit and look into the open kitchen and watch your pizza cooking in a wood-fired oven.
Hispaniola Diners Club – Featuring fine international and Korean cuisine in Sousa with a family-friendly atmosphere and an ocean-view terrace.
Off the beaten path…
Secluded, sugar sand beaches, perpetual summer, and lazy days of leisurely living are the messages coming loud and clear from the north coast of the Dominican Republic, the little known nation on the Caribbean island of Hispaniola. Along a stretch of lush, tropical shoreline, dotted with American-style living communities, enchanting Spanish towns, and a world-class environment for northern expatriates, the region captures a lifestyle envied by anyone wishing to escape winter and enjoy the Caribbean at its best. Long stretches of undeveloped land separate Latin cities from modern resort communities designed to balance good living, a myriad of exciting adventures, or absolute solitude for those in search of privacy, something difficult to find in other areas. The Cabarete area is the watersports mecca of the north coast, considered to be one of the top places in the world to windsurf and kiteboard. Add to that, surfing, mountain biking, horseback riding, canoeing, and a dozen other activities that bring this area almost everything both young and old come from near and far to enjoy.
"With cold weather a thing of the past, I get up in the morning, sit by the pool with a cup of coffee, and drink in the sea breeze off the Ocean."
– Sabine Mertes, resident of Sea Horse Ranch