Where
to Live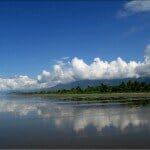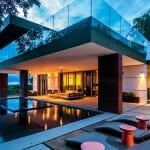 Hidden
Gems
from the locals
ATV Tours – Features all terrain vehicles on trails through the bush and onto the beach.
Surfing – Named by National Geographic as one of the top 20 surf towns in the world, the area has easy access for all levels, consistent surf with long beach breaks both left and right.
Canopy Tours – Nosara has one of the longest canopy rides of its kind in the world with over eleven kilometers of twenty-one, double lined runs.
Hiking The Nosara Biological Reserve has thirty-five hectares of flora and fauna on the south side of the Nosara River. There are monkeys, coatis, armadillos, deer, wildcats, and 270 species of birds that can be seen from jungle paths that run right to the beach.
Turtles The Ostional Wildlife Refuge borders Nosara and is the largest Ridley turtle nesting site in the world where thousands of Ridley's crawl up the beaches to lay their eggs.
Kayaking – Kayak tours go down the Nosara River to the ocean with jungle wildlife on display all along the way.
Eat
Like a Local
La Luna – The only beachfront dining in the area has wonderful ambiance and decor, serving freshly caught fish and old world, brick oven pizza.
La Dolce Vita offers Authentic Italian cuisine cooked with freshly caught Costa Rican fish, excellent pasta, and a specialty, truffle sauce ravioli.
Burgers and Beer – Delicious selections of angus beef burgers, potato- based bread, fresh organic vegetables, and sandwiches made from locally-caught fish, plus a portobello mushroom burger for vegetarians.
El Chivo Cantina At Playa Palada, El Chivo has great Mexican food, is casual, and fun.
Rosi's Soda Tica Tica – cook, Rosi, prepares meals in an open kitchen at Playa Guiones. Enjoy a breakfast of banana pancakes or huevos rancheros.
Costa Rica Like It Once Was
The Nosara region of Costa Rica on the Nicoya Peninsula, about 100 miles west of the capital, San Jose, is like a different world. Quiet and remote, the area sits between the popular and heavily-developed beach towns of Playa Samara and Playa Tamarindo. The small Tico village of Nosara remains traditional, having lost little of its charming flavor to the ravages of tourism, a sleepy little town with one stoplight.
In the conservation zone, along the shoreline, development is prohibited for 200 yards from the high-tide line, preserving nature and preventing the proliferation of beach bars and chain hotels. Tourist accommodations and entertainment are located inland of this buffer zone.
Most of the region's tourism is oriented towards surfing and yoga, which has brought sophisticated health-conscious tourists and expats from all over the world.
As one of Costa Rica's earliest expatriate communities, the area has excellent international academies for kids, plentiful health food and yoga, superior surfing along the beach, and an enviable lifestyle surrounded by nature. Nosara is considered by many as the perfect place to relocate abroad.
"People who pioneered the area wanted it to be mostly undeveloped, self-preserving, and safe. The region has almost no crime or big hotels, which is a big reason why we came to the Kalia Living Community."
-Andy Cartin, resident of Kalia Living Community