Where
to Live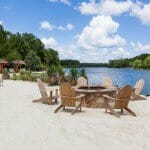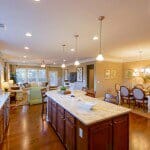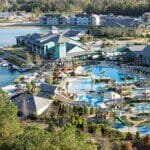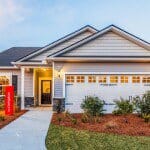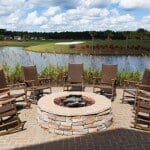 Hidden
Gems
from the locals
Old Town Bluffton is the traditional heart of the community that's home to historic sites like The Church of the Cross, cultural venues like the May River Theatre, and dozens of art galleries, boutique shops, and restaurants that feature Lowcountry-inspired cuisine.
The Coastal Discovery Museum on Hilton Head is a family destination that offers "discover-and-learn" programs about the local environment and guided walking tours on site and at the nearby Pinckney Island National Wildlife Refuge, as well as hosting special events like the Italian Heritage Festival (Sept. 17), and the Arkhaios Film Festival (Oct. 20-22).
Dolphin Head Park in Hilton Head Plantation features a big playground for the kids and a stretch of beach with plenty of shells to collect. But its best amenity is the serene two-mile walking path on the bluffs overlooking Port Royal Sound.
Sea Pines Forest Preserve is a 600-acre natural refuge where visitors can see a 4,000-year-old Indian shell ring, explore on the woodland walking trails and boardwalks above the wetlands, and even take horseback rides on the gentle animals that reside at the adjacent Lawton Stables.
Eat
Like a Local
In Bluffton:
NEO is the area's signature farm-to-table restaurant that features all local produce, wild-caught seafood, organic beef,and poultry.
The Pearl Kitchen & Bar is one of Bluffton's newest eateries that offers an inviting atmosphere and unique chef-created menu items.
Buffalos in Palmetto Bluff has sweeping views of the May River and a dinner menu that ranges from artisan pizzas to cornmeal-crusted local flounder.
Truffles is a popular spot for locals to rendezvous for a soup-and-salad lunch or to entertain friends and family with perfectly grilled shrimp and salmon.
May River Grill features fine wine by the glass or bottle to go with frequently requested menu items like Daufuskie Style Crab Cakes and Pete's Crispy Duck.
On Hilton Head Island:
Reilley's Grill & Bar is the island's beloved "Irish pub" that has been serving up fresh seafood, corned beef sandwiches, and craft beers for 35 years.
Santa Fe Cafe offers a complete menu of authentic Southwestern dishes and a relaxing evening with friends on the outdoor rooftop cantina.
Aunt Chilada's Easy Street Cafe is the locals first choice for Tex-Mex and Mexican cuisine, with special menu items for the kids and vegetarians.
Frankie Bones Restaurant & Lounge offers up great steak dinners and pasta dishes, complemented by selections from their extensive wine list.
The Smokehouse is an island gathering place for locals who appreciate the savory barbecue and ribs, as well as live music on the big patio.
Low Country at its Finest...
The mainland town of Bluffton and the barrier island of Hilton Head are two South Carolina Lowcountry communities located just a few miles apart and linked by more than just the dual roadway above the tidal waters that divide them.
Bluffton was once a sleepy little village on the May River where generations of families maintained summer vacation cottages. But big regional changes were inevitable when the first bridge to Hilton Head was opened in 1956. Vehicular access to the island set off a wave of development that continued through the early 1980s with the establishment of masterplanned resort and retirement communities like Sea Pines, Palmetto Dunes, and Port Royal Plantation. By the end of that decade, tens of thousands of former Hilton Head tourists who had become island residents demanded—and got—official limits on future development that would preserve their ambient lifestyle.
So local developers looked back across the water to the Bluffton area for the establishment of new commercial centers, office parks, and neighborhoods. Today, Hilton Head Island remains a world-class vacation destination for golfers and beachgoers, while Bluffton has come into its own with upscale residential communities like Belfair, Berkeley Hall, Hilton Head Lakes, and Hampton Lakes.
In the meantime, Hilton Head Island traditions like the PGA TOUR's annual Heritage Classic tournament on the iconic Harbour Town Golf Links have continued, while new cultural amenities like the Arts Center of Coastal Carolina have added to the quality of life. Likewise, the new Bluffton campus of the University of South Carolina Lowcountry has expanded educational opportunities not only for local families, but also for retirees who can attend classes tuition-free. When you combine all of that with the area's mild winters and breeze-cooled summers, it's clear that the future of Bluffton and Hilton Head is bright for visitors and residents alike.

FACTS AT A GLANCE
Average Temperatures

Winter: 62/42 Spring: 75/56
Summer: 88/73 Fall: 77/59
Population: 39,412
Airport: Hilton Head Airport
Average Property Tax: 0.46%
Sales Tax: 6%
Sign Up For Our Free Retirement Package & Magazine