Where
to Live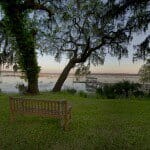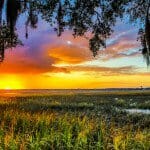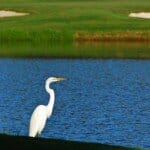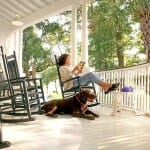 Hidden
Gems
from the locals
Beaufort Shrimp Festival – While the mid-summer Water Festival remains the town's signature event, the Beaufort Shrimp Festival (Sept. 30 – Oct. 1) is a great opportunity for locals and visitors to mingle and share the harvest-season bounty of land and sea. A 5K Bridge Walk/Run, a local arts-and-crafts market, and free musical entertainment are included in the festivities.
Beaufort History Museum – Located downtown on Craven Street in The Arsenal, which was built in 1798, this civic center features permanent and special exhibits devoted to the region's rich and diverse history, plus themed events for the entire family.
Hunting Island State Park – If you're not camping out or staying overnight in one of the fully equipped cabins (with free WiFi), this state park offers a full day of outdoor enjoyment that can include swimming and shelling on the beach, several short nature walks, or a longer adventure on the eight-mile hiking/biking trail, and a tour of the historic Hunting Island Lighthouse.
The Kazoo Factory -The home of Kazoobie Kazoos in Beaufort features a kazoo museum and gift shop, plus guided one-hour tours of the factory on weekdays, the chance to make your own personalized instrument, and fun for the entire family.
Eat
Like a Local
When entertaining at home, the Drexel family serves up "fresh fish, shrimp and scallops from Sea Eagle Market" with "sustainable foods from Silo [and] Saturday farmer's markets scattered around the area."
Their favorite stops for breakfast include Lazy Susan's, Blackstone's, and Magnolia Bakery ("for after-church brunch" on Sundays). They also like the lunch fare at Sergeant Whites, the BBC on Lady's Island, and 10 Market ('for Chef Tyler's amazing chicken salad.")
For dinner, the Drexels recommend Plums ("our favorite child-friendly seafood place"), Griffin Market, Dockside, Fat Patty's, and Luther's ("great French Onion soup"). Maggie's Pub is their top spot to meet friends for evening refreshments.
Beaufort … Sparkling Gem of the Lowcountry
Although the downtown shops and restaurants along Bay Street are part of the National Historic Landmark district, Beaufort serves as the center of a growing Lowcountry region that includes more than a dozen modern residential communities located along the area's scenic rivers and tidal marshes.
Greg and Carol Drexel moved to the waterfront Habersham residential community a decade ago and have never looked back. "We love the area for the beautiful vistas, pristine marshes, and fabulous saltwater fishing and kayaking on the Broad River," Carol said, "and the marvelous local food and people." While Beaufort's midpoint location between Charleston and Savannah made it an attractive relocation destination, the Drexel's outdoor-oriented lifestyle keeps them closer to home with early-morning excursions on their boat, afternoon shrimp boils and oyster roasts at Habersham's riverfront pavilion, and neighborhood "porch parties" in the evenings.
Beaufort has also become especially popular with military retirees, many of who were introduced to the area during basic training at the nearby Parris Island Depot or duty at the Beaufort Marine Corps Air Station. Veterans are also served by the U.S. Naval Hospital in Port Royal.
In addition to numerous art and entertainment venues, the local cultural scene is enhanced by the University of South Carolina Beaufort, which not only offers full four-year degree programs and adult-education classes, but is also home to The Center for the Arts with its 400-seat performance theater and art galleries. The center will host this year's inaugural Pat Conroy Literary Festival (Oct. 20-22) to celebrate the works of the late author who made his home in and drew literary inspiration from the Beaufort area.
FACTS AT A GLANCE
Average Temperatures

Winter: 62/41 Spring: 77/56
Summer: 91/74 Fall: 78/60
Population: 12,967
Airport: Savannah/HH International
Average Property Tax: 0.46%
Sales Tax: 6%