The Little Shrimp That Could – A Tour of Low Country Cuisine
By Fanny Slater. Previously published in the 2015 Summer Issue.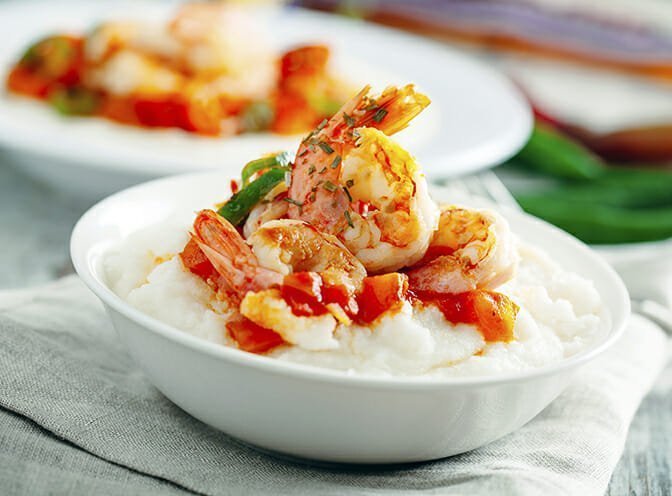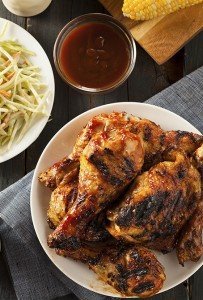 If you're craving a coastal bite, you've come to the right place. We're dishing about all things seafood today—with a side of culture. So pull out your Southern drawl, y'all. It's all about the Lowcountry.
Stretched from the South Carolina shores down through Georgia's coast, Lowcountry plates pack as much history as they do flavor. These tasty Gullah traditions include copious amounts of the cast of The Little Mermaid and more. The cuisine gets its name not only from its residing
region, but from the use of ingredients that migrated through the area and once served as staples for the land's natives. What does this all mean? Thanks to the West African influence, Lowcountry and Southern fare were not created equal. So unless you're trekking through either aforementioned shoreline, no Frogmore stew for you.
The Lowcountry is a scenic cultural hot spot for locals and tourists alike. In addition to the sites and bites, this habitat is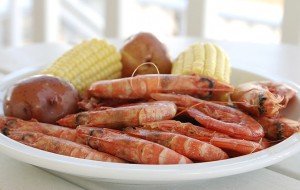 home to festivals and adventurous recreational activities of all kinds. But let's face it, it's the dozens of delicious excuses that keep the ravenous crowds flocking from near and far. Since regionally-available ingredients make up the majority of the meals, we're talking fresh flavors. The area is overflowing, pun intended, with epic amounts of seafood, making for aquatically-inspired menus featuring everything from shrimp and grits to she-crab soup. Not to mention—all of those beautiful beaches make for a pretty stellar getaway.
What was that? Your bags are packed? Excellent! Let's get down to the details.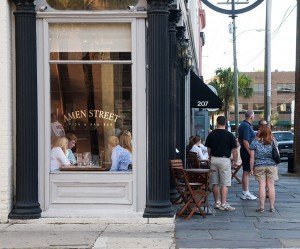 No one leaves the Lowcountry hungry, so it's time to talk dining destinations. First stop—Poogan's Porch in Charleston, S.C. This celebrated fan favorite is known for being one of Charleston's
oldest independent restaurants. Elegantly tucked into a stunning Victorian home, this charming culinary gem offers Lowcountry classics such as roasted chicken pirloo— a regional rice pilaf—and inventive items like their Hickory smoked pork ribs and smoked gouda mac.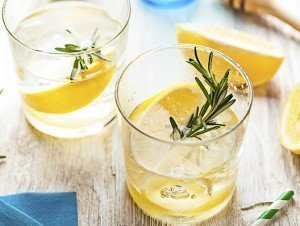 While we're already cruising the Carolinas, hop over to Red Fish in Hilton Head, S.C., for an upscale evening of Lowcountry cuisine infused with a homegrown spirit. Make sure to hit their retail wine shop on your way in.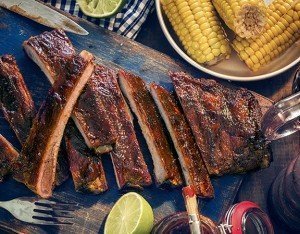 Only packed your flip flops and t-shirts? Head to A Lowcountry Backyard, where the name says it all. The outdoorsy, laid-back atmosphere perfectly suits straightforward Southern eats with a Gullah twist, like moonshine barbecue chicken.
If you happen to be in the happening town of Savannah, GA, do yourself a favor and indulge in the eclectic menu at a.lure. This trendy eatery has made a name for itself by riffing off of familiar flavors, like their imaginative adaptation of the one-pot boil, where crab cakes and buttery hollandaise make an appearance.
Well, that's all y'all. We've reached the end of our virtual tour. I believe this calls for a real-life celebration. So throw those suitcases in the trunk, loosen your belt buckle and crank up the Marshall Tucker Band—we're off to the Lowcountry.
Cajun Roasted Shrimp Salad Potato Boats with Corn & Dill
From Fanny's Kitchen • Serves 16 to 20
Ingredients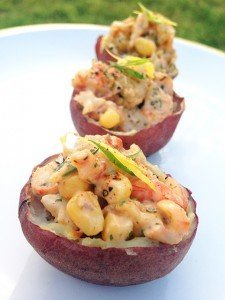 10 small red potatoes (about 2 pounds)
½ pound shrimp, shelled and deveined
3 tbsp olive oil, divided
Cajun spice mix (recipe follows)
¼ cup frozen corn kernels, defrosted
2 tbsp diced celery
1 tbsp chopped fresh dill
2 tbsp mayonnaise
2 tbsp plain Greek yogurt
1 tsp Worcestershire
½ tsp lemon zest
2 tsp fresh lemon juice
Kosher salt and coarse black pepper
Garnish
2 tbsp minced fresh chives
Cajun Spice Mix
1 tsp salt
1 tsp garlic powder
1 tsp paprika
½ tsp ground black pepper
½ tsp onion powder
1 tsp cayenne pepper
1 tsp dried oregano
1 tsp dried thyme
Method
Preheat the oven to 400°F.
Cut the potatoes in half, place them in a large saucepan and cover with cold water. Bring to a boil, reduce the heat to medium high, and cook until the potatoes are tender—about 12 to 15 minutes. Allow the potatoes to cool, and then using a ¼ teaspoon, scoop out the pulp of each potato until you're left with a thin but sturdy shell. For any potatoes that don't stand up straight, slice a thin strip off the bottom to make a flat surface.
Toss the shrimp with one tablespoon of the olive oil and two teaspoons of the Cajun spice mix. Without crowding, arrange them on a baking sheet and roast until the shrimp are opaque in the center, about six to eight minutes. Once they are cool enough to handle, roughly chop and set aside.
Arrange the potato cups in a single layer on a baking sheet and drizzle with the remaining 2 tablespoons of olive oil and season generously with the kosher salt and coarse black pepper. Bake until slightly golden and crispy, about 14 to 16 minutes.
While the potato cups are baking, in a bowl, toss the shrimp with two additional teaspoons of the Cajun spice mix, corn, celery and dill. In a small separate bowl, whisk together the mayonnaise, Greek yogurt, Worcestershire, lemon zest and lemon juice. A few tablespoons at a time, toss the dressing with the shrimp until the salad is coated to your liking. Season to taste with salt and pepper.
Stuff the shrimp salad into the crispy potato cups and arrange on a platter. Garnish with the chives. For an extra special presentation, sprinkle some of the Cajun spice mix around the outside of the platter.
Request More Information from nearby South Carolina Communities:

Your Information Request for your selected properties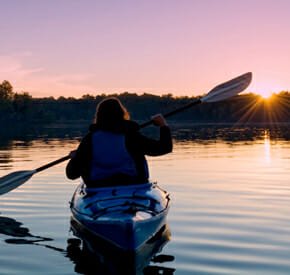 K. Hovnanian's&reg Four Seasons at Lakes of Cane Bay
Summerville, South Carolina
Against the backdrop of a near perfect setting, K. Hovnanian's ® Four Seasons at Lakes of Cane Bay brings the best in luxurious, 55+ living to Summerville, South Carolina. This spectacular lakefront community is just a short drive from Charleston and Lowcountry beaches.
Read More...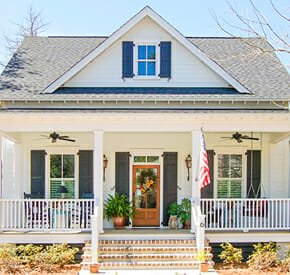 Celadon
Beaufort, South Carolina
Located in SC's Lowcountry, a mere three miles from downtown Beaufort, this beautiful master-planned community allows you to focus on a simpler, happier, healthier life.
Read More...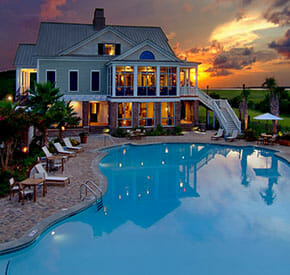 Coosaw Point
Beaufort, South Carolina
Enjoy the Lowcountry lifestyle in this 400 acre community along the Coosaw River on beautiful Lady's Island in South Carolina. Fall in love! Settle into your very own home by the River. Feel the breeze, breathe in the ocean air, slow down time and know you're home at Coosaw Point.
Read More...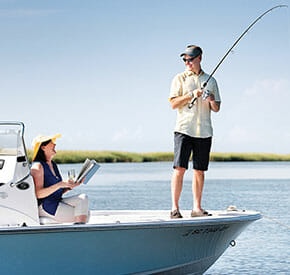 Seabrook Island
Seabrook Island, South Carolina
A private, welcoming oceanfront community just miles from historic Charleston, SC, Seabrook Island offers a vibrant lifestyle with endless amenities among the 2,200 acres of natural environment, including four miles of unspoiled beaches. Designated a Certified Sustainable Community by Audubon Intnl. 36 holes of championship golf on two Audubon-certified courses.
Read More...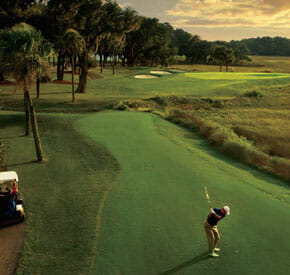 Dataw Island
Dataw Island, South Carolina
There is a place off the South Carolina coast, near the charming town of Beaufort, where nature and luxury share center stage. Shaped by the Intracoastal Waterway and a rich Southern history, the gated golf community of Dataw Island is a pristine parcel of 870 acres waiting to be discovered.
Read More...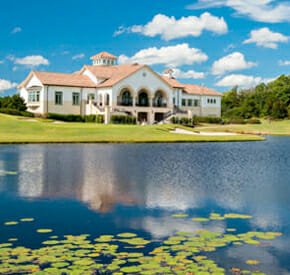 Grande Dunes
Myrtle Beach, South Carolina
This is Grande Dunes, a unique and elegant community of luxurious natural beauty featuring an ideal club lifestyle including golf, tennis, fitness, a private marina, superb dining and private beach access, with breathtaking homes designed for just such a place, all located within the heart of Myrtle Beach.
Read More...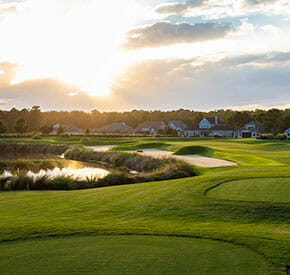 Hampton Hall Club
Bluffton,
Imagine for a minute you're visiting the private club community of Hampton Hall in Bluffton, SC. You've gotten over the awe of the dramatic and picturesque Lowcountry landscape, and you're starting to take in your surroundings. For while everything here is beautiful to look at and expertly maintained and cared for, the key component is fun and enjoyment.
Read More...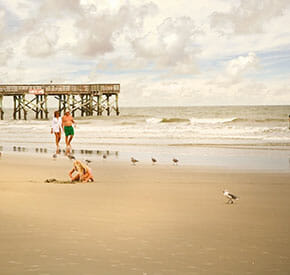 Encore Revel at Carolina Park
Mount Pleasant, South Carolina
Start living the life you've been dreaming about! Encore by David Weekley Homes offers open, single-level floor plans that are thoughtfully developed to optimize a low-maintenance lifestyle. This new approach to design features ample indoor and outdoor spaces, high-end finishes and fixtures and optional bonus rooms to personalize your home.
Read More...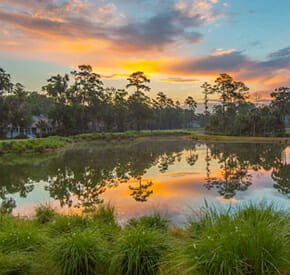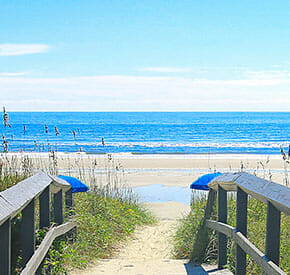 Wild Dunes
Charleston, South Carolina
Wild Dunes is one of the many communities we offer buyers representation in the Charleston area. The 55Plus Homes Group specializes in beach, golf, downtown and 55 plus active adult communities. From historic downtown Charleston to the Flowertown of Summerville to the beach communities such as Kiawah Island, let us help you find your ideal home today.
Read More...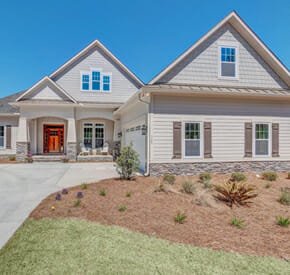 Logan Homes - Home Builders in South Carolina
Ridgeland, South Carolina
At Logan Homes, they strive to turn your dream home into a reality. From traditional to contemporary, grand to cozy, Logan Homes offers personalized floor plans, quality craftsmanship, superior designs and decades of building experience. Whether you want to live close to town or in the country, near the beach or on a golf course, the Builder Specialists at Logan Homes can help you find the ideal community or home site to suit your lifestyle perfectly.
Read More...