Live Life Abroad: Explore International Communities
The United States is full of incredible places to retire or relocate. But what about somewhere beyond its borders? These days, retiring abroad is easier and more affordable, allowing you to broaden your list of potential destinations. So, if you're considering outside of the US, take a closer look at an international destination like Mexico....
The Weather
If living in a warm locale is top of your list, then Mexico has you covered. Coastal locations, like those along the Yucatan Peninsula, will be hot and humid, with the most comfortable time of year typically being through the autumn and early spring months. But you can expect any time of year to provide the warm climate that's so often sought after.
The Beaches
When you think beach destination, do you picture white sand beaches and turquoise waters? In Mexico, you'll find these iconic beaches in Cancun and Playa del Carmen, where you can spend the day soaking up the sun, swimming and snorkeling. Your underwater adventures will showcase the incredible sea life that teems with rays, sea turtles and corals as well as underwater caverns. But other beaches scattered throughout the country offer different experiences, allowing you to indulge in activities like water sports in the Sea of Cortes or surfing in the Pacific waves.
The Other Outdoor Adventures
The beaches are a big draw, but Mexico is also full of other geographical landscape features, like jungles, forests and mountains. The avid outdoorsperson will appreciate access to activities like biking, hiking and climbing through mountains and forests. Or you can explore below ground in various underground rivers or cenotes, which are natural swimming holes formed from the collapse of limestone bedrock and exposing groundwater. These natural earth-filtered pools are filled with water so clear and pure you'll feel refreshed just looking at it.
The Archaeological Sites
There are many reminders throughout the country of the ancient civilizations that helped shape the territory. The most notable—and arguably the most impressive—are the Mayan ruins found in the Yucatan Peninsula near the areas of Tulum, Playa del Carmen and Cancun. Breathtaking sites like Chichen Itza, one of the Seven Wonders of the Modern World, and the Tulum ruins—the only ones built by the sea and some of the most well preserved—will leave you in awe and thankful that you live close enough to take a trip to explore these ancient grounds.
Living in Mexico
There are specific factors to consider when making an international move. For starters, you'll need a visa to live in Mexico, and the one you need to apply for is determined by how long you plan to stay—a couple months, a couple years, longer?
The cost of living is also low, so you can live comfortably, but just keep in mind that where you decide to settle can affect the amount you'll spend. And make sure you're aware of the costs of international money transfers and currency exchanges.
There are so many other enchanting reasons that make Mexico a top international destination to consider. So, take a moment and browse through these luxury communities, packed full of resort living amenities, and picture what life would be like abroad. What life would be like … in Mexico.
Lucero Golf & Country Club
Chiriqui, Panama
Also known as a Paradise in the Sky, Lucero is the perfect property to retire and to find a second home. You can choose from our Duplex Villas, our Townhome, our a condo, each of them will be designed by paying attention to detail and according to your preferences. With us you will find a place to disconnect from the world and get lost in nature.
Read More...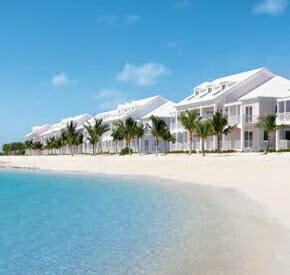 Palm Cay / One Marina - Homes in the Bahamas
Nassau, Bahamas
Palm Cay
is a unique oceanfront gated community, set within 70 acres, which successfully blends the exclusivity of a magnificent 200+ berth marina with panoramic waterfront and glorious beaches, to offer an idyllic and affordable lifestyle-unsurpassed even by Bahamian standards.
Read More...
Montejo Plaza
Merida, Yucatan, Mexico
Montejo Plaza is located in Merida, the safest city in Mexico, Its surrounded by lush vegetation, cenotes, and first-world facilities and attractions nearby.
Read More...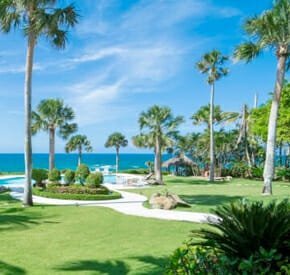 Sea Horse Ranch
Sosua, Puerto Plata, Dominican Republic
Sea Horse Ranch is a luxury, oceanfront resort with private villas for rent and for sale. Located in Cabarete-Sosua on the north coast of the Dominican Republic, Sea Horse Ranch is a 20-minute drive from the international airport of Puerto Plata.
Read More...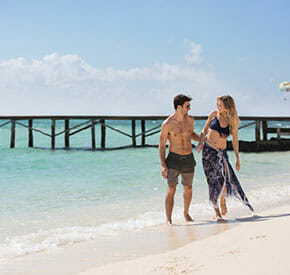 The Fives Hotel & Private Residences
Playa del Carmen, Quintana Roo, Mexico
The Fives Hotel & Private Residences is comprised of residences, suites and penthouses surrounded by numerous pools, a protected natural area with a cenote, a tennis court, restaurants, a spa, a beach club, a kids club, and other installations. Experience Playa del Carmen's exclusivity enjoy the amazing beaches of the Riviera Maya!
Read More...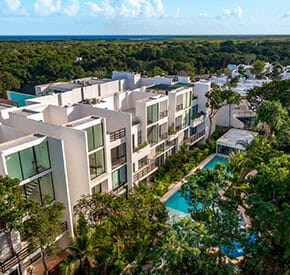 Anah Tulum Bahia Principe Resort Community
Akumal, Quintana Roo, Mexico
Anah Tulum Bahia Principe is a beautiful resort-style gated community sitting on 4.94 acres of Mayan jungle. It is an oasis where you can enjoy the Resort Living at its best since it is located within the Bahia Principe Hotel & Residential Complex. It offers exclusivity and security in a luxurious and elegant atmosphere.
Read More...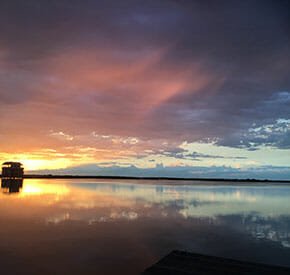 Compass Premier Realty Ambergris Caye
San Pedro, Belize
Excellent retiree program - buyers are eligible for tax benefits, including exemptions on retirement income. Ambergris Caye is the number 1 tourist and retirement destination in Belize and one of the top retirement destinations in all of the Caribbean and Central America . We have seen a constant increase in tourism to the country.
Read More...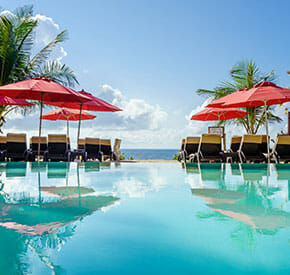 TAO Mexico
Akumal, Q.R., Mexico
TAO Mexico is one of the premier developers of real estate in the Riviera Maya, with more than 15 residential communities located in Tulum, Playa del Carmen, Akumal, and more. TAO embodies a philosophy of love and care in every community.
Read More...
Arenal Hills — Gated Mountain Community Costa Rica
Tres Esquinas, Provincia de Alajuela, Los Angeles, San Ramon, Costa Rica
Arenal Hills is nestled in a valley surrounded by the rain forest and rivers. Homes are designed to showcase the panoramic views and forested setting surrounding Arenal Hills. Enjoy International Living at its finest!
Read More...
Your Information Request for your selected properties