Improve Your Tennis Performance With Pilates
Have you ever watched a sporting event wondering how that athlete performs the way they do? Whether it's hitting a home-run, swinging a golf club or tennis racquet, each athlete works hard at conditioning their body to be at its peak performance at all times. Pilates is an exercise that is widely known for creating more flexibility and endurance, and tennis is one of the sports where Pilates is becoming very significant for enhancing a player's game.
The ATP (Association for Tennis Professionals) recently named Novak Djokovic, as Number 1 in Men's Singles Tennis and he is now considered one of the great tennis players of our generation. Novak understands that improving your tennis fitness means getting stronger, more powerful, gaining more speed and flexibility, using strategy and of course improving your mental toughness. If you've recently watched Djokovic and see how quickly he's moving on the courts, you can tell that he's putting more time into conditioning his body. By doing Pilates on a weekly basis, he can build up his core (abdominal muscles) to be stronger, therefore, becoming more efficient on the courts.
Tennis like most sports, requires you to have the agility to move around very quickly. The reasoning behind practicing Pilates especially for tennis players, is because it's going to take muscles you've never used and strengthen them like never before. Your muscles need to be worked on in order to maintain a strong core. As a tennis player practices Pilates, they are developing their core strength as well as spinal alignment which in-turn, will lead to a more improved game. It can also be a great advantage over another player who's not as flexible and cannot move around the courts as quickly.
Did you know that Pilates can benefit tennis players from an injury prevention perspective? Tennis players often exhibit muscular imbalances between their dominant and non-dominant side while on the courts. When there are weaknesses in your core, other muscles have to compensate.
Nine-Time National Champion and Director of Tennis at Wycliffe Golf & Country Club, Kam Kuchta, understands the value of using Pilates as it relates to tennis. "Two things that are the most important in tennis are flexibility and core strength. Practicing Pilates helps me develop both and prepares and conditions my body" said Kuchta.
Watch below as Kam works with Wycliffe's Pilates Coordinator, Gabriela Baker, on various Pilates exercises using the Reformer as well as explain the benefits that come with it.
---
Request More Information from These Tennis Communities: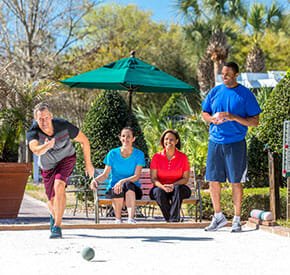 Cresswind at Lake Lanier
Gainesville, Georgia
Cresswind at Lake Lanier is the premier, gated, active-adult community located in Gainesville, Georgia. This historic city is bordered by the foothills of the northeast Georgia mountains and picturesque Lake Lanier, less than 50 miles northeast of Atlanta. With distinctive seasons and relatively moderate temperatures, this area has quickly become a haven for active adults.
Read More...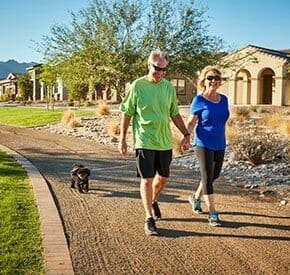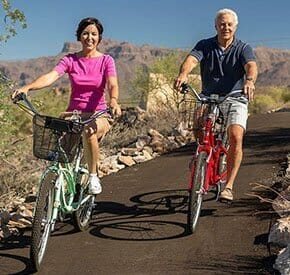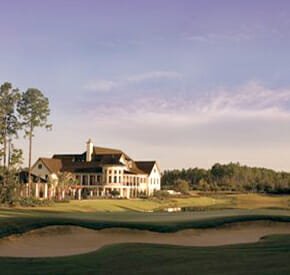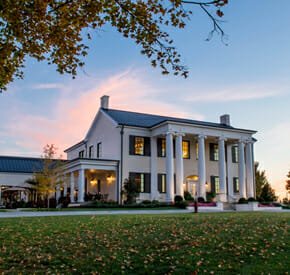 Revery Point Condominiums
Gallatin, Tennessee
Revery Point Condominiums are Foxland Harbor's premier lifestyle location situated on a bluff overlooking Old Hickory Lake. Be one of the select few to enjoy lakefront condo living in a Country Club environment with golf, dining, lakefront swimming pool, wellness center and more just outside your front door
Read More...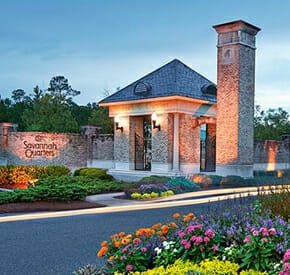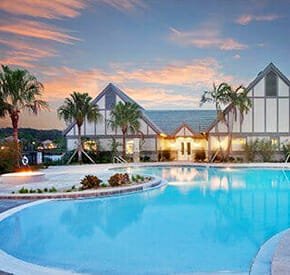 Minto at TwinEagles
Naples, Florida
Minto is proud to bring over a half-century of achievement to Naples by introducing magnificent single-family and estate home to the premier country club community of TwinEagles. Priced from the low $500s to over $1 million, these masterfully crafted residences are a sensational value. And that value is even more amazing once you discover that a golf membership is included in the price of every new Minto home!
Read More...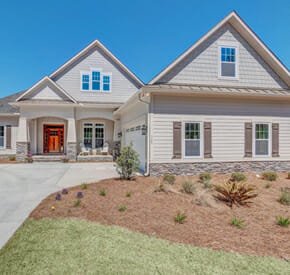 Logan Homes - Home Builders in South Carolina
Southern, South Carolina
At Logan Homes, they strive to turn your dream home into a reality. From traditional to contemporary, grand to cozy, Logan Homes offers personalized floor plans, quality craftsmanship, superior designs and decades of building experience. Whether you want to live close to town or in the country, near the beach or on a golf course, the Builder Specialists at Logan Homes can help you find the ideal community or home site to suit your lifestyle perfectly.
Read More...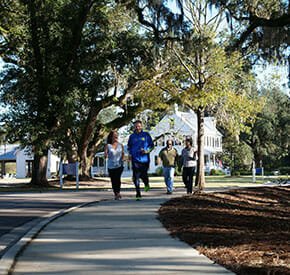 Cresswind Charleston
Summerville, South Carolina
Cresswind Charleston brings the award-winning Cresswind active adult lifestyle to the Charleston area. This gated community is integrated within the thriving community of The Ponds while maintaining its own privacy. Cresswind features a full list of resort-style amenities, all located within a natural, Lowcountry setting. Residents can take a short walk to the 12,000-square-foot clubhouse, enjoy pickleball and tennis or participate in activities at the event lawn and amphitheater.
Read More...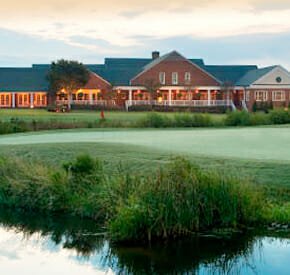 Landfall - North Carolina Premier Gated Communities
Wilmington, North Carolina
Located within Wilmington, Landfall is North Carolina's most diverse and historically interesting coastal community. A distinctive property of over 2,000 acres with lakes, ponds and four miles fronting on the Intracoastal Waterway and Howe's Creek, Landfall is only five minutes from Wrightsville Beach and the Atlantic Ocean.
Read More...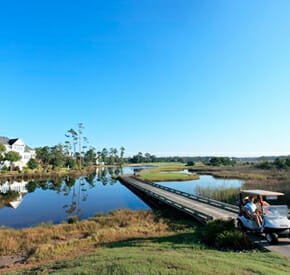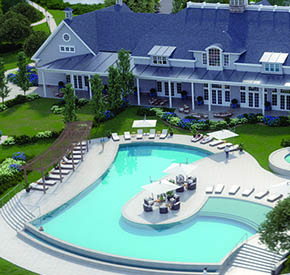 K. Hovnanian's® Four Seasons at Kent Island
Chester, Maryland
Four Seasons at Kent Island is an active lifestyle community offering waterfront living with new single family homes and luxury elevator condominiums. Set along the banks of Chester River and Macum Creek, Kent Island offers stunning views and a wealth of outdoor recreation, from a canoe and kayak launch to in-community trail system, connected to the popular Cross Island Trail.
Read More...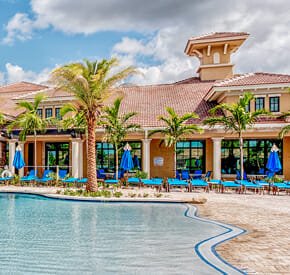 K. Hovnanian's® Four Seasons at Parkland
Parkland, Florida
K. Hovnanian's ® Four Seasons at Los Banos is an intimate gated community for those 55 and better. Homeowners here enjoy a private clubhouse with a billiards room, fitness center, library, pool, tennis courts and more! Clubs and activities provide something to do for every taste. And with just under 100 homesites, residents here enjoy knowing their neighbors and creating a true sense of community.
Read More...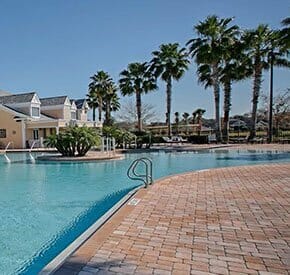 Lakes of Mount Dora - Central Florida 55+ Community
Mount Dora, Florida
Lakes of Mount Dora has been selected among the Top 50 Best Master-Planned Communities in the United States by Where To Retire Magazine! Combining Southern hospitality with small town charm, this 55+ active adult community was developed with a special vision in mind - to create a unique place where people can live in a central Florida waterfront home with classic Florida architecture near one of the most impressive small towns in the country.
Read More...
The Peninsula on the Indian River Bay - Delaware Gated Communities
Millsboro, Delaware
The Peninsula on the Indian River Bay offers an exquisite collection of homes in vintage coastal architecture. With a Jack Nicklaus Signature Golf Course, unmatched amenities and instant access to Delaware's famous Atlantic beaches, there is simply no place like The Peninsula on the Indian River Bay.
Read More...
Your Information Request for your selected properties
Search for Tennis By State: