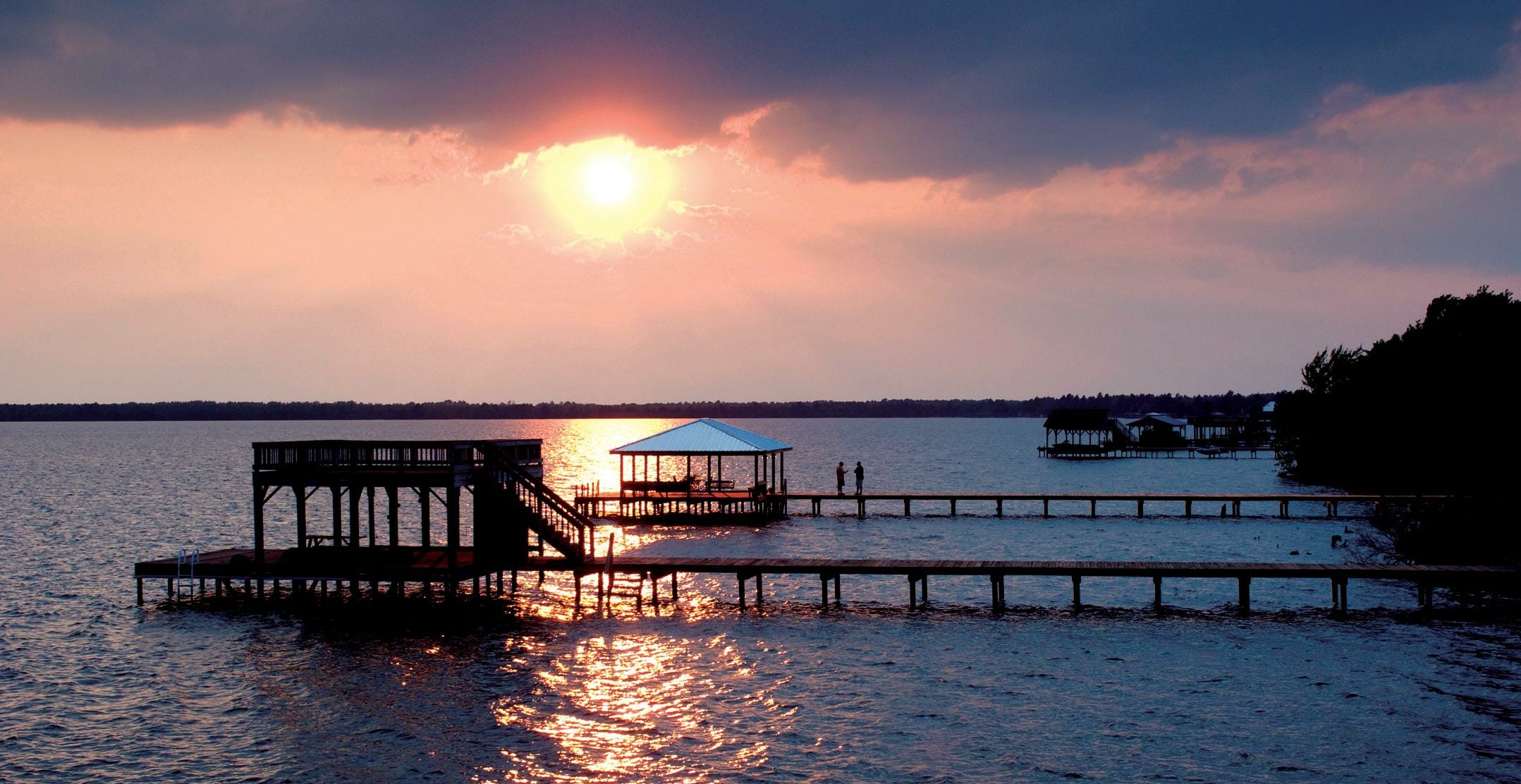 Bay Tree Lakes, NC – Growing up in Elizabethtown, NC I remember going to White Lake for the rides and festivities. But just a few miles further down the road was where some of my fondest childhood memories were made.
Bay Tree Lakes, is a North Carolina waterfront community like no other. Unique waterways act as neighborhood streets connecting two natural freshwater lakes. With the waterways acting like streets, you can navigate through the community without ever getting in your car, hop in a canoe or kayak and paddle around the waterways, or head out with the family on the boat for a day of fun on the lake. This is where I learned to ski, fish and kick back with friends. Now, it's blossomed into a residential community unparalled for coastal lakefront living.
Bay Tree Lakes is truly one-of-a-kind where just a privileged few families have gathered for more than three decades. The developers have taken a careful approach throughout the years and partner with the residents to ensure the preservation of the community's original identity. Want peace and quiet? Only about half the 160 homes have full-time residents. The other half get there as often as they can.
The community has more than 10 miles of shoreline with more than 80 percent of the homesites bordering the 1,418-acre Bay Tree Lake, the 310-acre Horsepen Lake or one of the community's waterways. The two lakes' natural sandy bottoms and vast beaches offer a taste of the fun you can experience at the coast without the long drive. At Bay Tree Lakes, some say you'll run out of time in the day before you run out of things to do.
New residents at Bay Tree Lakes reap the benefits of a comfortable established community. All the amenity areas are already complete. Interior sites begin at $49,900 and Waterfront sites start at $75,900, making access to the lifestyle of more than 1,800 acres of water for swimming, boating, waterskiing, fishing and more… within reach for many. There are two community boat ramps and boat lifts, so getting your boat in the water is easy, as is navigating from canal to lake and back again.
The property owners association is active and plans events throughout the year for the whole family, including parades, neighborhood parties, picnics, fishing contests, summer fireworks displays and more. So start planning on being a part of this great community, by visting www.baytreelakes.com. Be sure to ask them about their discovery tour package