Homes for Life: Pulte, Centex, and Del Webb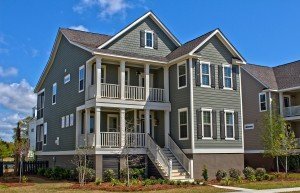 At PulteGroup Inc., building homes is a passion and a purpose. Their brands include Pulte and Centex, which build single-family homes and townhouses, as well as Del Webb, a designer of communities for seniors. These homebuilders' policy is Life Tested®, which means that the homes they design are built to last for life. They listen to their customers in order to guarantee that each home is designed to cater to each homeowner's specific needs.
There are a variety of ways by which PulteGroup Inc. ensures customer satisfaction and builds homes for life. By building new, energy-efficient homes and involving the customer in every step of the process, PulteGroup Inc. is able to live-out its philosophy of Life Tested® homes.
PulteGroup Inc. homes are up to thirty percent more energy-efficient than the average home. Programmable thermostats, premium insulation, and high-efficiency AC all provide ways to save energy. The homes are also environmentally friendly, built of recycled building materials.
Involving the customer in the building process is something that PulteGroup Inc. believes to be essential. When envisioning your ideal home, you want to be able to give that vision to your homebuilders and then see it become a reality. Involvement is the key to this process being successful; it is the key to you settling down in the home of your dreams. PulteGroup Inc. promises to listen to their customers, to seek out feedback from prospective homeowners and current ones, in order to guarantee your customer satisfaction.
One of the specialties of PulteGroup Inc. is designing active communities for people who are 55 and over. Del Webb, a division of PulteGroup Inc., specializes in building quality homes in active communities for seniors. Within these communities one can find something for everyone of every walk of life. Whether your favorite activity is golf, swimming, or dancing, whether you want to take music or fitness classes, or even if you'd simply like to enjoy a classy wine tasting, there will be something in these communities that is just for you.
Del Webb also promotes lifelong learning and has partnered with Road Scholar, the largest education travel organization in the world, to offer its residents exclusive discounts on travel and learning opportunities. Learning adventures include exploring Italy, New Mexico, the National Parks of Canada and the United States, and Broadway. As you go on your adventure, you can be assured that the programs through Road Scholar include not only expert-led lectures and behind-the-scenes access, but also 24-hour emergency assistance, lodging and meals. Imagine having the opportunity to explore the world and then come back to your own wonderful home.
With all the buying and building options out there, it can seem overwhelming. You want a builder that listens to you and a home that feels like it was made for you. PulteGroup Inc. does just that: they listen and build your home.
---
Request information from these Communities
Carolina Arbors by Del Webb
Durham, North Carolina
Everything is within reach at Carolina Arbors, located in the Brier Creek area of Durham, North Carolina. Specially designed for active adults 55+, our clubs and classes are formed for residents and by residents with the help of an onsite Lifestyle Director. It's easy to see why neighbors quickly become friends here and you'll find everything you need with 11 inspired home designs from the upper $200s to $500s and 1,109 - 3,818 square feet.
Read More...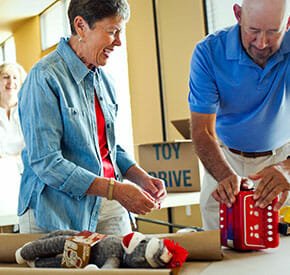 Del Webb Sunbridge
St. Cloud, Florida
The 55+ active adult community of Del Webb Sunbridge is coming soon to Orlando, Florida! Located just 5 miles from Lake Nona and Medical City, this exciting community will offer Single Family Homes and Villas, along with resort-style amenities.
Read More...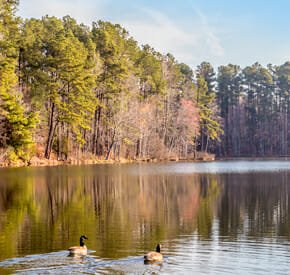 Del Webb at Traditions
Wake Forest, North Carolina
Del Webb at Traditions, located in Wake Forest, North Carolina, is within the Master Planned community of Traditions minutes away from downtown. Specifically designed for active adults 55+, our upcoming clubs and classes will be for residents and by residents with the help of an onsite Lifestyle Director,
Read More...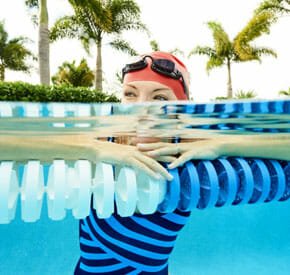 Del Webb Oasis
Winter Garden, Florida
Coming soon, the beautiful resort-style community of Del Webb Oasis will let you live life to the fullest. This 55+ active adult community has an ideal Orlando location, next to the city's most popular attractions. The lifestyle allows proximity to fun, while our collection of new single-family and villa homes will welcome you.
Read More...
Your Information Request for your selected properties