Here's to Health and Wellness This Year!
For many people, fitness can be a passion and a strong confidence builder. Expressing your passion through fitness is a great way to feel alive and engaged in the world – which is truly the best simple pleasure. For Wycliffe Golf & Country Club, the philosophy of "Think well, Live well and Be well" has been taking storm! Simply put, it means that we want our membership to think positive, live their lives to the best of their ability while staying active and healthy.
Fitness at Wycliffe is a huge priority to our staff and membership. Our experts come from different backgrounds, teaching an array of activities, such as: Pilates,TRX, Aerobics, Personal Training, Tai Chi and more. We strive to give our members the absolute best health and wellness information, coupled with various classes designed to make them feel invigorated and inspired to have a healthy balanced lifestyle. Now that we offer members hands-on nutrition advice with a health and nutrition educator, our members can now have a full well-rounded wellness experience.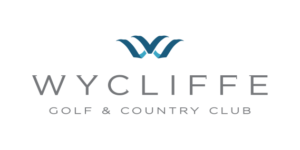 "Our new fitness philosophy of Think well, Live well and Be well is a motto that we as a Club strongly believe in. It's so important to us that we send a positive message to our membership embracing health and wellness and the importance of continuous education and training" said Lynn Mandigo, Fitness Director at Wycliffe Golf & Country Club.
"I'm very excited to work with the team in implementing our new fitness motto. I strongly believe in health education and continuously working on self-improvement." said Gabriela Baker, Pilates Coordinator at Wycliffe Golf & Country Club.
Click here to learn more about Wycliffe Golf & Country Club's fitness programs as well as our wonderful lifestyle that so many embrace each day.