Active Lifestyle, Low Maintenance Living
Greenbriar Stonebridge in Monroe, New Jersey, is the destination you're looking for when it comes to luxurious, low-maintenance living. With a location well suited to entertainment and travel, a number of home designs to fit exactly what you're looking for, and a social atmosphere to keep you active year-round, there isn't much that Stonebridge is lacking.
The New Jersey Retirement Community's best feature is its 41,000 square foot clubhouse—the largest Active Adult Club in the state. At the clubhouse you can do everything from swim a couple laps, shoot a game of pool, or use the grand ballroom for black tie galas. Needless to say, this is a place where social butterflies thrive.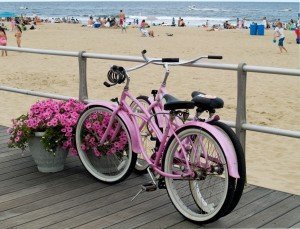 If you're feeling a little more adventurous, curious about what's outside the walls of the clubhouse, Stonebridge's location caters to the social life as well. Nearby is the famous Jersey Shore, where you can lounge with your toes in the sand for the day. Or, exciting cities like Philadelphia and New York City are also within reach. Catch a riveting show, dine in an exquisite restaurant, or just wander the streets taking in the sites. In either city you find yourself, you'll be surrounded by entertainment and great adventures, no matter what avenue you choose to explore.
Back home, you can choose from three different product types, and twelve different home designs, all featuring the square footage to make sure you have plenty of room to live comfortably. "The Twins" is convenient attached living, ranging in space from 1,690 to 2,475 sq. ft. Similar in size to the duplex is the Signature Series, single family homes with 1,659 to 2,381 square feet. And if you want to add a little more luxury to your living space, the Estate Series is the biggest, the square footage from 1,889 to 3,130 square feet. The home features are just as exquisite, including stainless steel appliances, cultured marble bath appointments, upgraded flooring with the "Décor Package", and Roman tubs in the master bathrooms, along with much more.
Greenbriar Stonebridge is within Middlesex County, one of the fastest growing areas in the state of New Jersey. Here you'll find world-class educational institutions, exciting cultural events, great shopping, parks for picnicking, and an abundance of recreation. Some points of interest include the Freehold Raceway Mall, Jackson Premium Outlets, Zimmerli Art Museum, Edison Memorial Tower, and the Clearbrook Golf Course and the Concordia Golf Club for the golfer in the family.
Stonebridge's location also lends itself to access to major interstates and heavily traveled roads, like the New Jersey Turnpike, the Garden State Parkway, and Routes 33 and 9. So if the feeling strikes and you get the urge to travel, all you have to do is hop in the car and go!
Between the great social atmosphere, beautiful homes, and ideal location, it really can't get much better than living in Greenbriar Stonebridge. It's the perfect place for the active lifestyle you're looking for.
---
Your Information Request for your selected properties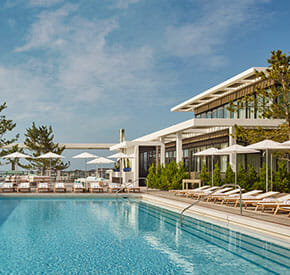 Asbury Ocean Club
Asbury Park, New Jersey
Picture a fantasy beach house: magical ocean views, hand-picked, one-of-a-kind furnishings, and lush greenery, with sunlight streaming through floor-to-ceiling windows -- tranquil simplicity and natural beauty at every turn, and just 70 minutes from NYC. An elevated beach experience - literally - the entire 54-room hotel is elegantly set on the fourth floor of the mixed-use development's 17-story residential tower.
Read More...