Top Communities for Green Living
For many adults approaching retirement age, environmental sustainability is a huge concern. Reducing your carbon footprint has never been more accessible, popular or cozier than taking up residence in a Green Retirement Community.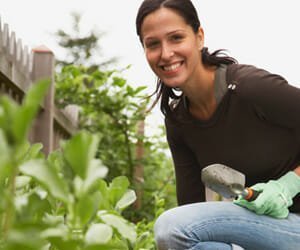 Sustainable Senior Housing
Energy-efficient lighting and power sources are standards when shopping for a Green Community in which to retire. A large majority of housing options run their electricity exclusively with solar, wind, or hydroelectric power. Since these specific neighborhoods are designed to have minimal environmental impact, geothermal power is commonly the source for the heating and cooling of the many community buildings.
Green Communities Offer Efficient Living Space
Many retirees looking to relocate are already in the market for a downsized living space, which is what many Green Communities encourage. With smaller individual homes and larger communal resources, these neighborhoods make it effortless to stay green after retirement. Some even offer and encourage co-housing of residents who would otherwise be living alone. This increases safety and close relationships amongst residents while simultaneously reducing the individual's environmental impact.
Environmental Awareness for your Retirement Community
You will probably not find a vast manicured golf course within your Green Community. Recently established retirement centers have all but eliminated this amenity in an effort to remove herbicides and synthetic fertilizers from their grounds maintenance routine as well as to reduce water usage. In lieu of an expansive lawn, most Green Communities have a community garden within close walking distance that fosters a greater sense of community and environmental accountability.
Transportation Within Green Communities
A major factor that makes a community "green" is its walkability. These retirement neighborhoods have attempted to essentially eradicate the presence of automobiles within the community by having central locations for the common areas. In these centered features is where residents can find group transportation options and all their recycling resources.
Take a look at some of the country's best Green Communities