Great Escapes: Kiawah Island
By Bethany Mccammon Tap
South of Charleston, in the temperate South Carolina Lowcountry, is Kiawah Island, a place of unbelievable natural beauty. This small island is only 10 miles long and 1.5 miles wide, but on it you'll find more than 18 species of mammals (from dolphin to bobcats to river otters), more than 30 species of reptiles (including Loggerhead sea turtles and diamondback terrapins), and 300 species of birds. The master-planned community on Kiawah Island offers residents access to this unmatched natural environment, while offering a lifestyle of activity and luxury. All of this goes to show that Kiawah Island is really unlike any other island.
At Kiawah, the history of the area, its traditions, and renowned Southern hospitality mix with modern convenience, forming a true community. When the island was first developed into a community, such care was taken for the forest and foliage habitat of Kiawah, that it is considered one of the most carefully and eco-consciously developed barrier islands in the country. Residents are equally devoted to conservation on the island and developed the Kiawah Island Natural Habitat Conservancy, a chartered nonprofit organization, in 1997 to preserve Kiawah's natural habitat.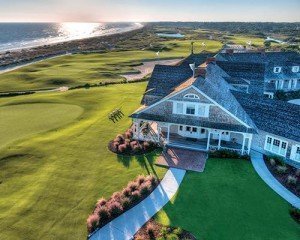 But there is more to Kiawah than its natural beauty. It is the combination of beauty and luxury that makes Kiawah Island unique. Luxury amenities at Kiawah include seven elite golf courses, two tennis centers with clay and hard courts, thirty miles of paved bike trails, as well as private beach access with ten miles of dunes and sand and a view of endless lapping waves.
Other luxuries at Kiawah Island include The Spa at the Sanctuary Hotel, which offers personal wellness lifestyle coaching, as well as signature treatments using botanical extracts and natural enzymes. The spa is just one of the many places on the island that shows healthy living to be at the heart of the Kiawah lifestyle.
After rejuvenating at the spa, residents can enjoy many adventures on the island, from walking and biking, to boating and fishing along the tidal creeks and in the salt marshes. In the Kiawah River, residents can paddle along in a canoe or kayak. There's even a full marina outside Kiawah's gate for deep sea fishing excursions.
Once you've had a long day of excursions, you can settle down at Mingo Point for a Lowcountry oyster roast and barbecue with live music. At Mingo Point, along the banks of the Kiawah River, groups of 50 to 800 can enjoy regional foods with that genuine Southern hospitality.
Another gathering place is the Night Heron Park, a hub for concerts and sporting events. It's open year-round and has basketball and volleyball courts, as well as a playground, nature center, pool complex, and fitness trail.
Residents at Kiawah may feel like they're always on vacation, but the island has access to all of the necessities, from schools to hospitals. Plus, there is a wide variety of homes, from English garden to eco-friendly cottages. There are townhomes and villas, and even 15,000+ beach homes.
Kiawah Island seems in many ways to remain untouched. It is a place where the natural beauty of the ocean, forests, and marshes meets a modern and luxurious lifestyle. It is a place devoted to conserving nature and serving residents. It is a place where you don't have to make compromises; you can have natural beauty and high-end living. You can escape to Kiawah Island and have it all.
Request More Information from: