Find the Community That's Right for You

Why Gated?
A gated community is a great option for those who want to live in a place replete with luxury and privacy.
There are many reasons home-buyers choose to go the gated route. Here are a few:
•  Homes tend to retain their value.
•  Traffic is nonexistent.
•  Residents enjoy a feeling of spaciousness and security.
•  Children can roam freely.
•  Social activities are built in.
If these are the features you're looking for in a community, you're in the right place.
Location, location, location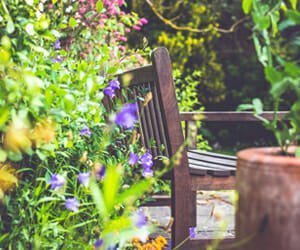 There are thousands of gated communities across the country. How do you find the one that's right for you? Location is the first thing to consider. Once you choose the region you want to live in, you can narrow your options further.
To some degree, the location you choose dictates the price range. So, this is something to consider. If Florida is on your list of potential destinations, then you're in luck. Because, in this case, it pays to go where the crowd is.
As we all know, retirees flock to Florida every year. Subsequently, Florida gated communities are abundant. Price points are competitive. And, communities strive to stand out by offering exceedingly better amenities. These reasons, and others, make exploring Florida gated communities an ideal choice.
If you're considering the southeast, just north of Florida, you're not alone. In a recent study, 73% percent of our subscribers listed the southeast as a top area of interest. And, 41% chose gated communities as a preferred amenity.
But, we didn't need a study to tell us that people want to live in gated communities in the southeast. Gated communities in North Carolina, South Carolina, and Georgia have been filling up and multiplying at a rapid rate over the last few years. And, where there's ample supply, there's ample demand.
Knowing you want to be in the southeast is great. But, take it a step further. How close to the city do you need to be? Do you prefer a rural or urban setting? If the latter was your pick, then you'll find plenty of gated communities to choose from. The privacy and security that gated communities offer make them a sought-after urban choice.
Start Discovering
With 25,000 plus gated communities across the U.S., we're here to help simplify your search.
We've chosen top communities from the U.S. and the Caribbean for you to explore. Click on gated communities of interest below. Then, make reservations for a discovery visit. You won't know until you go!