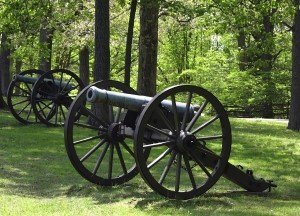 Fredericksburg, Virginia, is a small town with a big history. Strategically located on the falls of the Rappahannock River, the town grew in importance as a frontier river port; river traffic and tobacco trade made it a successful inland port. But in the days of the Civil War it took a beating, being middle ground between the two clashing sides—Washington DC (Union capital), and Richmond (Confederate capital), and was the site of five major Civil War battles.
Its history goes beyond the Civil War, as it was the boyhood home of our first president, George Washington. In 1777, the city hosted Thomas Jefferson and others as they drafted the VA Statute of Religious Freedom.
Fredericksburg's historic downtown district, one of the largest in the nation, is also one to be admired, with beautifully restored 18th century houses and buildings dotting the streets, and full of unique shops owned by local residents. Art is a huge part of the quality of life in the town, and there's no shortage of studios, galleries, theatres, museums and concert venues to fulfill your artistic craving. In fact, art is such an integral part of life here that Fredericksburg hosts "First Fridays in Fredericksburg" each month, where art galleries host openings, and a variety of music is performed in various restaurants and other venues around town. It's a great way to get a look at the arts scene.
Being only 49 miles south of Washington, DC, and 58 miles from Richmond, VA, visitors and residents alike have easy access to the luxuries that both big cities offer. For those who love to shop, you're not far from some of the nation's best shopping venues, like Tyson's Corner and Pentagon City in Northern VA, and in Richmond, you'll enjoy browsing through the shops of Short Pump Town Center and Stony Point Fashion Park.
Boasting a 4-season climate featuring cool winters and hot, humid summers, you'll be able to enjoy outdoor activities and experience the beauty of nature in each season. The Rappahannock River passes through the town, and it's near Lake Anna, which opens up the possibility for water sports, and lazing the day away on the banks of the river, or on a boat, perhaps. On the water you can enjoy favorite pastimes like boating, fishing, and other beach activities. Nearby is the Lake Anna Winery, a winery that began on a business trip to France. With a variety of wines to choose from, you'll find it's a perfect time for wine, no matter if its red, white, sweet, or dry.
Just two hours west of Fredericksburg sit the Blue Ridge Mountains, 469 miles of breathtaking beauty from Shenandoah Valley to the Great Smoky Mountains in NC. If you find yourself in Fredericksburg during the autumn season, take a day to drive some of the Blue Ridge Parkway and admire the rich colors of the changing leaves. There are plenty of places along the parkway to stop and take in some of the most spectacular scenery in the world. Or jump on the historic Skyline Drive, and meander through 105 miles of the majestic Shenandoah National Park. The views of the Blue Ridge Mountains mixed with woods, farmland and orchards will leave you amazed.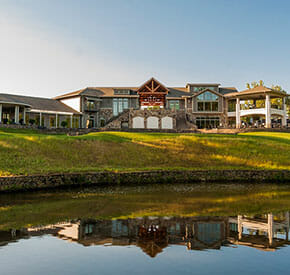 Spring Creek Golf Community
Zion Crossroads, Virginia
Nestled among the rolling hills of northern Virginia, Spring Creek is a gated golf community with easy access to both Charlottesville and Richmond. Whether your priorities are privacy and security, amenities and activities, or great homes at a great price, Spring Creek has everything you are looking for and more!
Read More...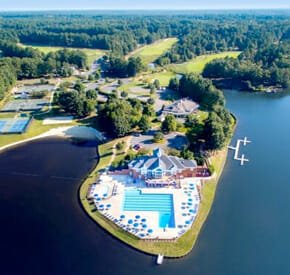 Fawn Lake
Spotsylvania, Virginia
Spanning over 2,350 acres of gently rolling countryside just nine miles west of the historic city of Fredericksburg VA,
Fawn Lake
offers the unique opportunity to live in the relaxed resort atmosphere of a gated community and carefully preserved trees with a 288-acre deepwater lake with over seven miles of shoreline plus and an Arnold Palmer...
Read More...
Your Information Request for your selected properties