Find Your Escape
Happy homeowners share their stories of how they found their ideal homes.
Hilton Head Lakes, Hardeeville, SC
Greg and Elaine Bosserman
"We love going to the shows [ideal-LIVING Resort & Retirement Expos]. We had gone several years. It was great to have everything in one location so we didn't have to run around everywhere and search the internet."
From Ellicot City, MD, the Bosserman's attended Expos in Northern VA. They purchased a homesite in 2010 then waited for Elaine to retire. They have just built and moved into their home at Hilton Head Lakes and couldn't be happier. Elaine said, "I felt like it was meant to be."
"We don't miss the traffic. The only thing we do miss is our grandchildren, but we are hoping they will visit often. Location is everything. Hilton Head Lakes is in a great location–close to the beach and boating and to Savannah."
"This is our little piece of heaven."
The Landings on Skidaway Island, GA
Rebecca & Gary Walling
"Our first discovery tour was to The Landings. We fell in love. The bar was set very high for us, so we kept comparing every place to The Landings."
The Wallings had attended their first ideal-Living Resort & Retirement Expo in New Jersey in 2011. "Because of the Expos, we found The Landings. There are so many communities in one place. We even took friends with us to the Expo. They met their sales representative, Eileen Galves at there. "We had a personal connection right away. She knew we weren't ready to buy, but she was so patient with us and kept the line of communication open."
They took two discovery tours to The Landings and purchased in 2013. Rebecca said, "I know more people in one and a half years than I did in 17 years in New Jersey. It's the beauty that will bring you here, but the people who will make you stay."
Kingsmill Resort, Williamsburg, VA
Dick and Susie Hodgson
Dick and Susie Hodgson, lived in Williamsburg 28 years ago and moved back to the area about a year and a half ago after downsizing from a farm in Charlottesville, VA.
"We've really downsized, but it's wonderful," Susie expresses. She and her husband have joined the Kingsmill Yacht Club, which allows them to go on cruises on the water. Susie loves the proximity to the water at Kingsmill and recommends the James Landing Grille for its great seafood and scenic views over the James River. The Hodgsons enjoy antiquing and appreciate the history of the Williamsburg area.
Hot Springs Village, Arkansas
Carl Anderson
"My wife and I moved to Hot Springs Village from Illinois. We had come down to visit two times and on the second visit, I said 'This is it!' Since we've been here, I golf as much as I want. I fish and I can put my boat in the water in 10 minutes and I can be fishing on Lake Balboa. This is a wonderful place and we love it!"
Jasper Highlands, Kimball, TN
Claudia Lankford and her fiancé purchased 14 acres in the country town of Kimball, TN on the bluffs of Jasper Mountain. An hour and a half from Nashville, the area may seem like it's in the middle of nowhere, but it's part of the gated development, Jasper Highlands, and according to Claudia, is definitely "in the middle of somewhere."
Jasper Highlands is a turn-key company. They take care of everything from house plans to builders and designers. They will "answer any question…make available any thing you need," Claudia says, and that's exactly what she was looking for in a community. While she and her fiancé had visited the area before purchasing, most of the details of the exchange were done long-distance.
"When you're out of state and make such a large purchase, you get a little scared," Claudia explains. But she hasn't once regretted choosing Jasper Highlands. With customizable home plans and highly recommended builders, Jasper Highlands has an excellent reputation. An architectural committee oversees all homes designed and built in the development, so nothing unseemly will be built. And with remarkable views overlooking Lake Nickajack and the Tennessee River Valley, the homes in the area, whether they are equestrian estates, mini-farms, or small acreage properties, better be equally remarkable.
Request More Information from these Luxury Communities:
Your Information Request for your selected properties
Port Ludlow
Port Ludlow, Washington
Port Ludlow is a resort-style community located on the shores of the Puget Sound, just a 30-minute ferry ride away from Seattle, Washington. Port Ludlow is close enough to the city, but far enough to enjoy an active and tranquil lifestyle. With views of the Olympic Mountains, a bustling social life, waterfront inn, and myriad of recreational amenities, the community has regularly been ranked as one of the top ten neighborhoods in the U.S.
Read More...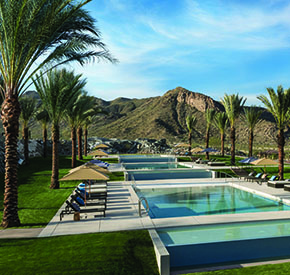 David Weekley Homes - Victory at Verrado
Buckeye, Arizona
David Weekley Homes has delivered the best in Design, Choice and Service for the past 40 years. As one of the largest privately-held builder, David Weekley Homes continues to build high-quality homes and offer open floor plans that suit the needs of any lifestyle.
Read More...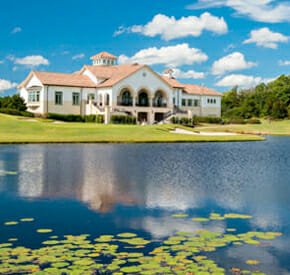 Grande Dunes
Myrtle Beach, South Carolina
This is Grande Dunes, a unique and elegant community of luxurious natural beauty featuring an ideal club lifestyle including golf, tennis, fitness, a private marina, superb dining and private beach access, with breathtaking homes designed for just such a place, all located within the heart of Myrtle Beach.
Read More...
The Peninsula on the Indian River Bay - Delaware Gated Communities
Millsboro, Delaware
The Peninsula on the Indian River Bay offers an exquisite collection of homes in vintage coastal architecture. With a Jack Nicklaus Signature Golf Course, unmatched amenities and instant access to Delaware's famous Atlantic beaches, there is simply no place like The Peninsula on the Indian River Bay.
Read More...
The Governors Land at Two Rivers
Williamsburg, Virginia
Celebrating 25 years of distinctive living, you'll find that The Governors Land at Two Rivers offers an active lifestyle for all ages since our diverse community is one-third families with children, one-third working couples and one-third retirees.
Read More...
WindRiver
Lenoir City, Tennessee
WindRiver is a stunning, lakefront and golf community located minutes outside Knoxville, Tennessee on Tellico Lake. Inside our gates, you will find world-class amenities surrounded by sparkling, fresh-water lakes...
Read More...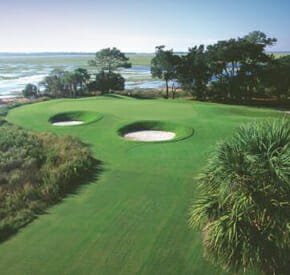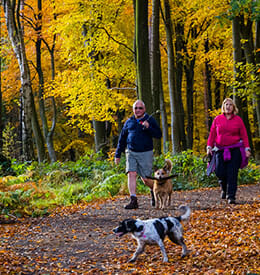 Shepherds Cove
Shepherdstown, West Virginia
Shepherdstown, convenient to Metropolitan Washington, D.C. nestled in the Shenandoah-Potomac Valley Highlands, was chartered by Colonial Virginia's General Assembly in 1762. Today it still offers its quaint and unspoiled charm to the sophisticated adventurer with Boutique Shops, Refined Dining and Culture, and a diverse array of Activities and Entertainment.
Read More...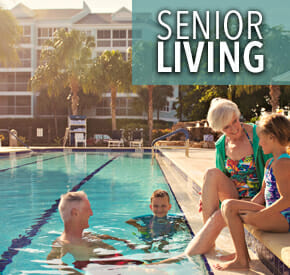 Shell Point Retirement Community
Fort Myers, Florida
Shell Point® is an award-winning lifecare retirement resort located along the Caloosahatchee River in Fort Myers, Florida just minutes from Sanibel Island and the Gulf of Mexico. When you retire at Shell Point, you have the comfort of knowing that your needs will be taken care of - both now and in the years to come.
Read More...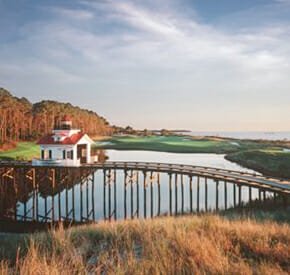 Bay Creek - Virginia Gated Communities
Cape Charles, Virginia
On the eastern shore of Virginia, life still moves to the rhythms of nature. At Bay Creek, the pristine beauty of nature is visible from the shores of the Chesapeake Bay to the winding waters of Plantation Creek.
Read More...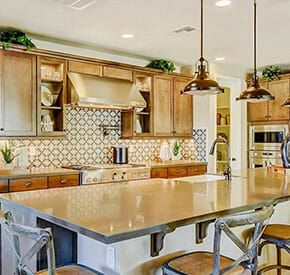 Scottsdale Heights
Scottsdale, Arizona
This new Active Lifestyle neighborhood is for those 55 and better and will offer four designs of single-family homes. Designed for low maintenance these villa-style homes will provide just the right amount of private outdoor space and many amenities throughout the neighborhood.
Read More...
Red Ledges Utah
Heber City, Utah
Red Ledges is a 2,000 acre, four-season community only minutes from Park City, UT, offering the ideal balance of convenience, privacy and luxury along with a lifestyle to engage the whole family.
Read More...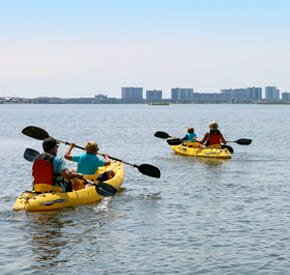 Bayside
Selbyville, Delaware
Bayside is an award-winning classic beach resort community developed by the regionally renowned Carl M. Freeman Companies. Tree-lined streets showcase a community of stunning homes - all inspired by the New England coastal towns. Our Bayside community is ideally nestled in this quiet resort town with access to all that it has to offer. As one of Delaware's finest coastal destinations, Fenwick Island is beautifully serene but with plenty to do. Once you're here, you might notice your cares melting away as the beaches of Fenwick Island call your name.
Read More...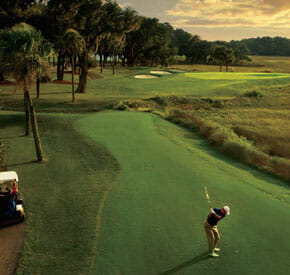 Dataw Island
Dataw Island, South Carolina
There is a place off the South Carolina coast, near the charming town of Beaufort, where nature and luxury share center stage. Shaped by the Intracoastal Waterway and a rich Southern history, the gated golf community of Dataw Island is a pristine parcel of 870 acres waiting to be discovered.
Read More...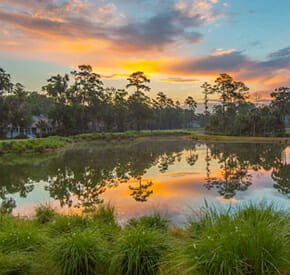 Search for Luxury By State: