The Most Colorful and Festive Time of the Year.
By JG Walker. Previously published in the 2016 Fall Issue.
While the fall foliage in New England is justifiably famous, the autumn splendor on display in East Tennessee is equally amazing. Better yet, the daytime temperatures in this Southern highland paradise are still warm enough that you can comfortably enjoy a round of golf, hike in the woods, or fishing trip on any of the region's crystal-clear lakes.
In addition, fall is the season of festivals in East Tennessee, authentic community celebrations created by local folks to honor their cultural heritage. Visitors are invited to join in and there's no better way to meet and mingle with the people who actually live there than to participate in one of their signature events. See the sidebar calendar for a listing of some of the best.
Tennessee has become one of America's most popular retirement destinations because the state values the contribution that retirees make to its economy and cultural diversity. A cost of living that's nearly 10 percent below the national average and no state income tax are among the factors that enhance the overall quality of life. You can get more information at RetireTennessee.org, but the best way to get a real feel for the region is to enjoy a discovery trip this fall in East Tennessee.
Washington County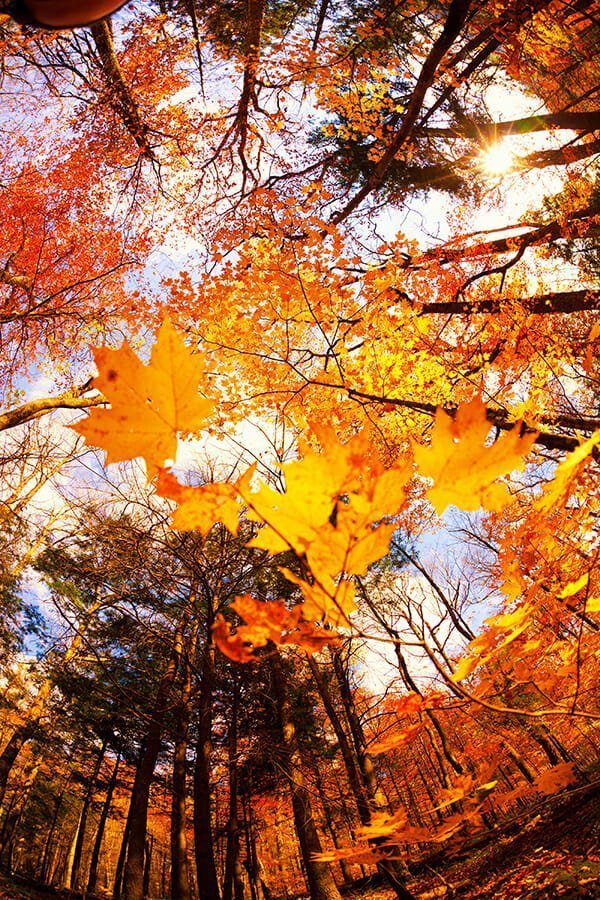 "Start your adventure where the smiles are as big as the mountains and the culture is as rich as the history," says Betty Whitson, Executive Director of the Johnson City Convention & Visitors Bureau in Washington County. "You can experience the vivid fall colors from the backroads and scenic overlooks when you cruise on one of our Southern Dozen drives (SouthernDozen.com). Each one is an adventure in itself that will take you through winding curves, breathtaking natural scenery, historic landmarks, local points of interest, and fun attractions."
Whitson also encourages visitors to plan a trip around the National Storytellers Festival, which drew more than 10,000 attendees last year.
Hamblen County
Anne Ross works with the Morristown Area Chamber of Commerce to promote both tourism and retirement opportunities in Hamblen County. "Strategically located between Bristol and Knoxville," she says, "Morristown and Hamblen County offer big-city amenities with small-town hospitality and charm. From beautiful Cherokee Lake and Panther Creek State Park to the Rose Center for the Arts and our many civic, cultural, and community organizations, your vacation or retirement here will never be boring."
Jefferson County
As Director of Tourism for the Jefferson County Chamber of Commerce, Adele Sensing is one of the locals that you meet throughout East Tennessee who hopes that first-time tourists will become residents. "The very same reasons that attract visitors are also what make our community a wonderful place to live," she says. "We have a great location that's within a half-hour drive to Knoxville and the Great Smoky Mountains National Park. The biggest draw for both tourists and retirees is the great outdoors, and an ideal time to visit is during the autumn months. The temperature is great for hiking, boating, fishing, or just relaxing by the lakeside."
Campbell County
Cindi Reynolds heads up the tourist and retirement programs for the Campbell County Chamber of Commerce. "Visitors from all across the nation are drawn to the Appalachian region in the autumn months to view the majestic fall colors in the mountainous areas that we call home," she says. "The beauty and splendor are unmatched and create a visual masterpiece for East Tennesseans who have lived here for years and for first-time visitors alike." Reynolds hopes that some of those new visitors will come to her county's signature fall event, the Louie Bluie Music and Arts Festival.
Anderson County
"Anderson is a very diverse county," says Stephanie Wells, Executive Director of the Anderson County Tourism Council. "There are rural areas that are ideal for country living and there are more metropolitan areas if you want to be closer to amenities. One of the biggest reasons people move here is because of Norris Lake. If they don't choose to live on the water, they love having easy access to the lake and the mountains that surround it."
Loudon County
The best local road trip to appreciate the fall colors, according to Visit Loudon County Executive Director Rachel Baker, is scenic U.S. Highway 321 from Lenoir City to the Great Smoky Mountains National Park. "As the Lakeway to the Smokies," she says, "Loudon County offers postcard-worthy views year-round, but our lake views with the spectacular fall foliage that East Tennessee is so known for are truly special. Loudon County's fall events like the Corvette Expo and Tennessee Valley Winery's Pig & Turkey Roast offer experiences that guests and locals love."
Monroe County
Nicole Yates Peels, Director of the Monroe County Department of Tourism, also has an autumn-colors drive to recommend: "When the temperatures get a bit cooler, nature takes over and enhances the scenic beauty here in Monroe County with a beautiful masterpiece of fall foliage to be seen across the Cherohala National Scenic Byway."
Along with September dates for the Cherokee Fall Festival and the National Muscadine & Hot Air Balloon Fiesta, Peels invites everyone to join in the county's longest-running tradition in October.
Fall 2016 East Tennessee Events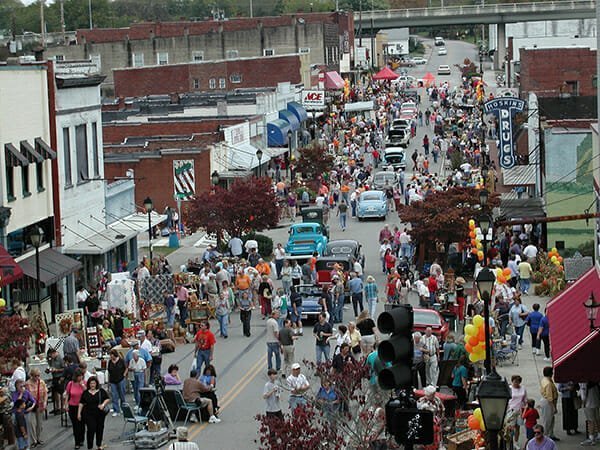 September 10-11 • 25th Annual Cherokee Fall Festival • Sequoyah Birthplace Museum • Vonore, TN
Celebrate the region's Native American heritage with authentic Indian food, Cherokee arts and crafts demonstrations, and music that includes the Snowbird Cherokee Choir. SequoyahMuseum.org
September 23-25 • 6th Annual National Muscadine Festival & Hot Air Balloon Fiesta • Sweetwater, TN
Great food, family fun, and live music, plus wine tastings at local vineyards like Tsali Notch and a hot air balloon glow show to light up the night skies above Sweetwater. NationalMuscadineFestival.com
September 24 • 10th Annual Louie Bluie Music & Arts Festival • Cove Lake State Park • LaFollette, TN
A homegrown festival that features heritage crafts, local food, and live performances that celebrate the region's traditional bluegrass, blues, and swing music. LouieBluie.com
September 24 • 10th Annual Dandridge Scots-Irish Festival • Dandridge, TN
Honoring the area's Scots-Irish heritage with Highland Games, Irish Step-Dancing, traditional Celtic musicians, and plenty of authentic food and drink. Scots-Irish.com
October 5-9 • National Storytelling Festival • International Storytelling Center • Jonesborough, TN
Renowned storytellers convene to entertain in the finest oral-art traditions, with special ghost story and Story Slam! events, storytelling workshops, and a beer and wine garden. StorytellingCenter.net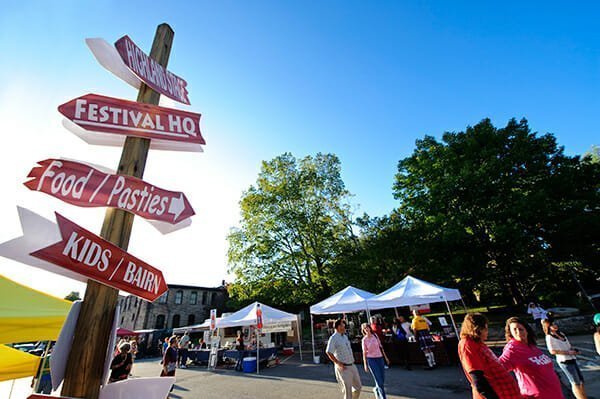 October 7-8 • Clinch River Antique Festival • Clinton, TN
Nearly 100 antique dealers and artisans from all over the South display their treasures on the streets, along with the local shops that have made historic downtown Clinton one of the country's premier antiquing. destinations. ClinchRiverFallFestival.com
October 7-9 • 37th Annual Tennessee Fall Homecoming • Museum of Appalachia • Clinton, TN
One of America's largest traditional music and folk art festivals, with performers on five stages, a huge authentic Appalachian craft fair, and a fresh harvest of Southern food. MuseumOfAppalachia.com
October 8 • Big Creek ATV Fall Festival • LaFollette, TN
Guided ATV rides begin in downtown LaFollette and continue over 600 miles of Cumberland Mountain colorful trails, with games, music, food, and fireworks. LaFolletteTN.gov
October 8-9 • 48th Annual Coker Creek Autumn Gold Festival • Coker Creek, TN
Handmade crafters, artists, authors, food vendors, and entertainers, plus wagon rides, gold panning, and other special activities for the kids. MonroeCountyTourism.com
October 21-23 • The 41st Annual Mountain Makins Festival • The Rose Center • Morristown, TN
Named "Best Festival" in 2016 by the Southeast Festivals and Events Association, the region's finest craftsmen and artists demonstrate traditional skills like basket weaving and blacksmithing, while creating original works of folk art. RoseCenter.org
October 22 • Annual Pig and Turkey Roast • Tennessee Valley Winery • Loudon, TN
An autumn tradition for more than three decades that features live music, wine tastings and the most savory roasted pork, and turkey in the South. TennesseeValleyWinery.com
Your Information Request for your selected properties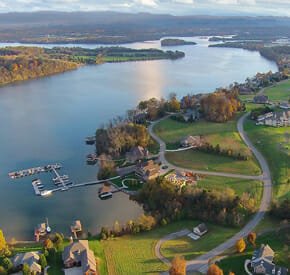 Rarity Bay
Vonore, Tennessee
Rarity Bay on Tellico Lake is an award-winning gated lakefront community that combines waterfront living with mountain views and amenities that include a country club, championship golf course, tennis and pickleball facilities, swimming pool, community docks, horseback riding, hiking trails, and more. Come be a part of it and make the majestic Smoky Mountains and serene, clear waters of Tellico Lake the backdrop for your vacation home, second residence or forever home.
Read More...
WindRiver
Lenoir City, Tennessee
WindRiver is a stunning, lakefront and golf community located minutes outside Knoxville, Tennessee on Tellico Lake. Inside our gates, you will find world-class amenities surrounded by sparkling, fresh-water lakes...
Read More...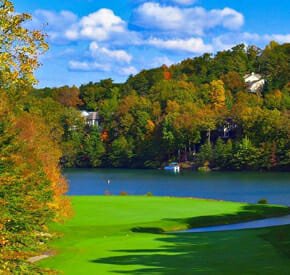 Fairfield Glade & Fairfield North - Tennessee Resort Communities
Fairfield Glade, Tennessee
If you are looking for spectacular mountain beauty...look no further than Fairfield Glade. This well appointed community is located high atop Tennessee's Cumberland Plateau at 2,000 feet elevation, which accounts for the near perfect seasonal changes with very comfortable summers and mild winters.
Read More...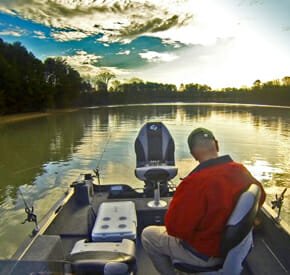 Retire Tennessee Program Communities - TN Gated Communities
Nashville, Tennessee
Tennessee's rolling hills and invigorating mountains invite you to tune up your bicycle, dust off your golf clubs and take a deep breath. The most active years of your life await. Their beautiful climate and stunning scenery set the perfect state for chasing your passions. So come on outside and stretch your legs. Tennessee's got plenty of room to roam.
Read More...
Jasper Highlands - Tennessee Gated Communities
Kimball, Tennessee
Welcome to Jasper Highlands, a unique residential mountain community, nestled along the bluffs of Jasper Mountain in Tennessee. This remarkable piece of residential real estate is positioned above the clouds with majestic views of Lake Nickajack and the Tennessee River Valley, with property taxes starting at $162.10 a year!.
Read More...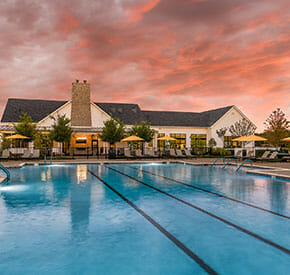 Durham Farms
Hendersonville, Tennessee
Durham Farms, located in Hendersonville just 18 miles from downtown Nashville offers a relaxed small-town Tennessee lifestyle where you feel connected to neighbors. It's a place where we emphasize authenticity and neighborhood for a true sense of place
Read More...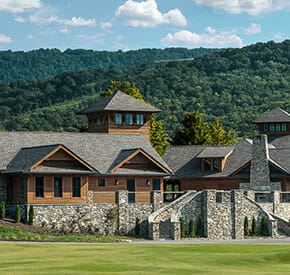 Black Creek Chattanooga
Chattanooga, Tennessee
At Black Creek, we are building a community that embraces all that has been forgotten about what defines a life well-lived. Imagine access to 1000s of acres of protected land just footsteps from your door while living just 10 minutes from downtown Chattanooga, where shopping, dining, entertainment as well as top hospitals are quickly within reach.
Read More...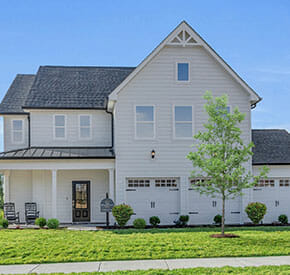 Goodall Homes - Chattanooga Area
Chattanooga, Tennessee
Welcome to Chattanooga! If you are looking for big city attractions and small town view, you have come to the right place. Chattanooga is tucked between mountains and the beautiful Tennessee river, which makes for breathtaking scenery to enjoy as you stroll down the Riverwalk. Or if you are more interested in some indoor entertainment, visit the Tennessee Aquarium or one of our many history museums. Either way, you will see why we chose Chattanooga as the newest destination for Goodall Homes.
Read More...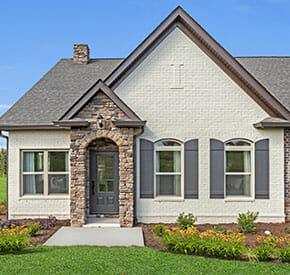 The Cottages at Brow Wood
Lookout Mountain, Tennessee
If you're looking for scenic mountain views with the convenience of city life, look no further than Lookout Mountain, GA right across the TN line where Goodall Homes is now building at The Cottages at Brow Wood. Just 20 minutes from Chattanooga, TN, this one-level living, maintenance-free community features four floor plans from our Courtyard Cottage Collection.
Read More...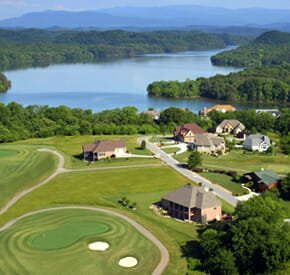 Tellico Village - Tennessee Retirement Communities
Loudon, Tennessee
Tellico Village is a lakeshore community in east Tennessee that offers a unique combination of natural beauty, mild four-season climate, outstanding recreational facilities and close proximity to Knoxville and the Smoky Mountains.
Read More...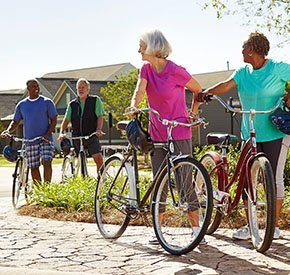 Southern Springs by Del Webb
Spring Hill, Tennessee
55+ Community Near Nashville TN is Southern Springs by Del Webb this Active Adult just South of Nashville is full of amenities and outdoor and indoor fun!
Read More...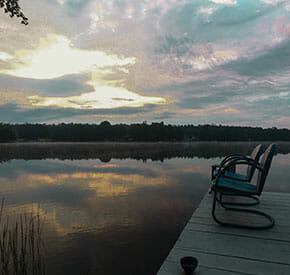 Lake Tansi Village Resort
Crossville, Tennessee
Lake Tansi Village is home to around 4,000 residents. Lake Tansi is the largest man-made lake on the beautiful Cumberland Plateau and residents enjoy fishing, swimming, waterskiing, plus the 18-hole championship golf course that is rated in the top 10 courses in Tennessee by Golf Advisor.
Read More...