Getting There and Getting Around
Coming to the area, you'll probably use the International Airport in Cancún (CUN) that has hundreds of daily flights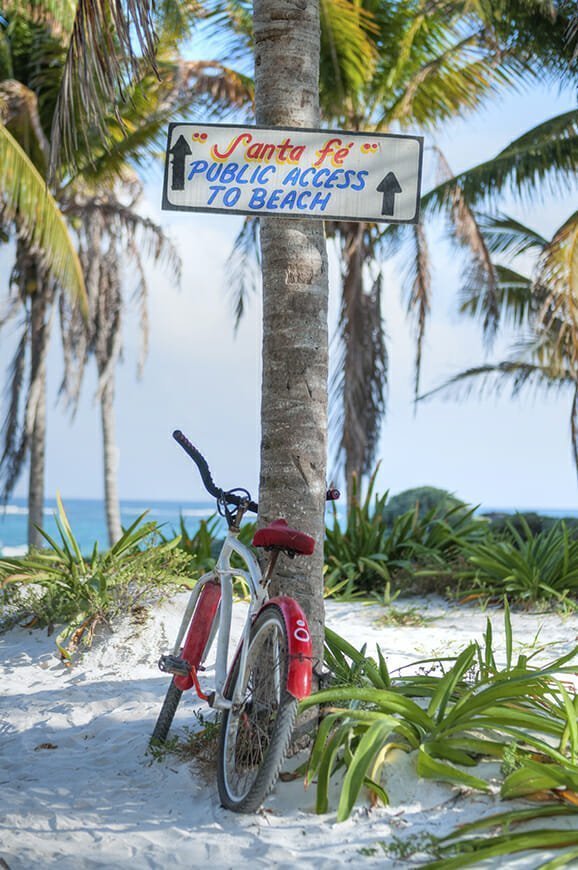 to and from 21 cities in the United States and seven cities in Canada. For most of these cities, there are multiple daily flights, giving you a good choice of departure and arrival times.
Once there, having a car is helpful, but there are local transportation options that can get you where you wish to go using the collectivos and buses. Bike or scooter riding is the most simple and economical way to get around and the way a lot of young people prefer to travel.
Considering a Purchase?
 If you're considering buying a home in the Riviera Maya, you'll find that they're much more affordable if you don't choose the most expensive location, like close to the beach. Property taxes basically cost pennies compared to the United States. New homes and condo developments are being built with American and Canadian values as
developers and architects do all they can to meet North American standards. An important consideration for a foreign purchaser of Mexican real estate is to become well-educated about the buying process before making a commitment. Visit, stay in a community for a few weeks to see if it meets your requirements and do your homework.
That's what Anne deBose and her husband did. "By the end of our first day in Tao, I knew that this was going to be our future home," deBose says. "The beaches are perfect (my requirement) and there's a Robert Trent golf course (husband's requirement). After dinner on our first night here, my husband and I were sitting on our patio of the hotel enjoying the beautiful evening, and he said to me, 'Do you think you could live here?' and I said, 'DEFINITELY!' I call this my paradise!"
Medical Care
Health is always a concern when moving to a foreign country. Even though the sunshine and warm weather can contribute to a healthy and active l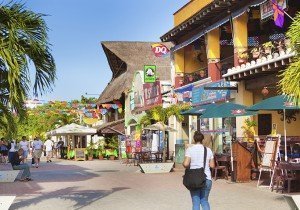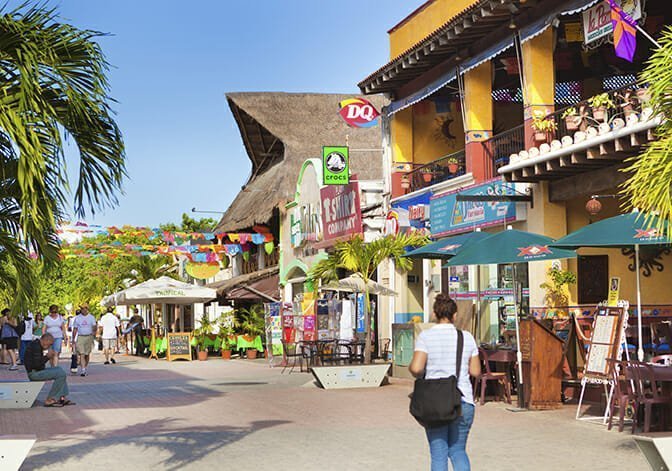 ifestyle, there are always those unplanned emergencies. Mexico has a social security system that is free for Mexicans as well as foreign nationals with Residente Permanente status. Foreigners living in Mexico without full-immigrated residency status can usually purchase health insurance for about $300 USD a year. According to Cecilia Mosqueda of The Fives in Playa Del Carmen, "The area is also known for its medical tourism. People come here to have medical procedures and recuperate in amazing surroundings of the Riviera Maya."

Request More Information from: The Fives Hotel & Private Residences
Cost of Living
The subject of cost of living always comes up. Depending upon your standards and circumstances, you can live as inexpensively or as lavishly as you wish. However, basic commodities are similar no matter what your economic position. There are reliable telecommunication services, internet, modern malls and convenient banking, which can be used to access your home banking accounts. ATM machines that dispense both pesos and dollars are everywhere. With the low cost of labor, it's easy to find help with housekeeping, gardening and maintenance, services that are more affordable than in North America.
Mail delivery is often problematic, which leads many to go paperless and pay their U.S. bills online. But, buying products online is more difficult. UPS and FedEx are available, but are expensive if you wish to bring in items from the U.S. or Canada. There are shops that will accept a package for you for a nominal fee once your foreign purchase clears Mexican customs. Most services and products you're familiar with are comparable, with a large percentage of goods available that you would normally buy up north. However, imports are generally more expensive than Mexican products. Like it or not, you'll find many familiar stores like Costco, Sam's Club, OfficeMax, FedEx, UPS, DHL, Home Depot, Starbucks, Haagen Daz, McDonald's, Burger King and Wal-Mart. Fortunately, there are numerous English-speaking movies available.
Recent gas prices were somewhat over $3 USD per gallon. Produce is 50 to 70 percent cheaper than in the U.S. Local fresh foods such as fish, eggs and pork are the most affordable way to eat. When dining out, you can go to local eateries and have a healthy me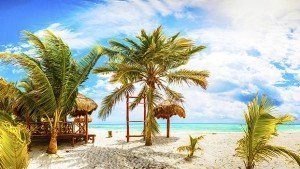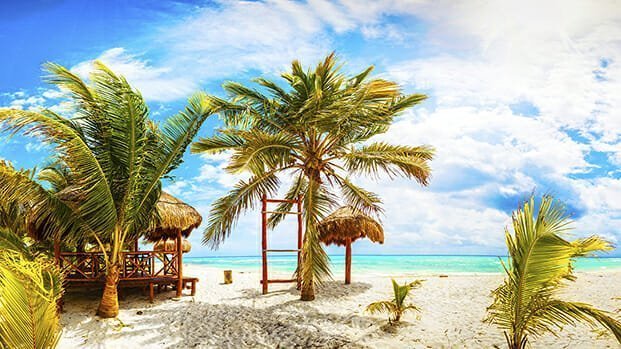 al for around 50 pesos or about $4.50 USD. Dining on the beach or at a more upscale restaurant will be more expensive, and the prices range from 100 pesos to 300 pesos or more. After breaking it all down, it's possible to live on about 30 percent less than you can in an average U.S. city. That said, the most expensive utility in Mexico is electricity, the reason stores often leave their lights off until a customer walks in.
Anne deBose says, "We own our home, so the cost of rent doesn't play a factor in our expenses. Food, water and gas are very inexpensive, but electricity is very expensive. Our typical monthly budget is under $3,000  USD per month and that's living quite well. When we compared our budgets in Mexico and the U.S., our U.S. budget was close to double."
Between the inviting cities of Playa del Carmen and Tulum, you'll find the enchanting resort community of Bahia Principe. According to Eduardo Muñoz of Bahia Principe, "You can find everything you need for a second home or retirement destination within the resort gates with a great cost of living."
An impressive gated community, Bahia Principe is complete with two Robert Trent Jones golf courses, and homeowners can enjoy the full resort privileges of the Bahia Principe Riviera Maya complex. Bahia Principe offers home ownership through its condos and single-family custom homes. They offer a complete turn-key service that enables you to choose the lifestyle you desire with ease. When asked about the safety of the area, Muñoz replies with a smile, "It is very safe within the gates of the community, however, it remains safe outside of the gates. The Riviera Maya is safer than many places in the U.S."
By William Burr. Previously published in the 2015 Spring Issue
Communities by City :