Communities with Extensive Stable and Riding Facilities

Are you someone who loves horses? Between wild and domesticated, there are around 60 million horses across the whole world. You aren't alone if you love these smart, beautiful, and majestic animals. In just the US only, an estimated 4.6 million people do horse-related work for their jobs. People have been living with and loving horses since almost the beginning of time. Big animals need a lot of room, and many neighborhoods are building their lots smaller and smaller. Is your current home good enough for your horse or close enough to your horse's stable? We have the best housing areas and equestrian communities close to fun horse activities such as riding, trails, events, races, and more.
Horse riding is actually really good for you, it has been proven to be full body exercise, good for your mind by providing stress relief, and some people have even described it as spiritual. We did our research to bring you the cream of the crop houses where you fit right in if you love horses an extreme amount. There are places in many states so get ready to take some trips and find out which city or town is right for you. We know that once you check out our equestrian communities, you won't be disappointed.
Explore our Equestrian Communities Today!
Trying to find housing can be hard and time confusing, but it really doesn't have to be. If you want access to the most desired neighborhoods, work with us and we'll share our best equestrian communities with you. ideal-LIVING has been helping people live their best lives by finding them dream homes for 30 years. Please let us help you find your perfect dream retirement home so that you can keep on doing what you love, where you love. A domesticated horse's life can be thirty years or more (the oldest recorded was a wild horse age 62), they will be with you for a large chunk of your life.
If you aren't enjoying your horse enough right now and want to be, or you just want more horses in your life, check out our equestrian communities and treat your pets to the very best. Work with us to make your life easier because we know your horses are family and we'll treat you like family as well. Start your new home search now before all lots and houses are claimed. Do you really want to spend another cold winter or way too hot summer where you are?
---
Request Information from These Equestrian Communities
Your Information Request for your selected properties
Del Webb Stone Creek - Ocala Florida Active Adult 55+
Riverview, Florida
Del Webb Stone Creek, a gated 55+ Active-Adult community located in the horse capital of the world, Ocala, Florida. Love life to the fullest with newly renovated world class amenities, 18-hole championship golf course, and community events planned by our lifestyle director, providing an unparalleled lifestyle.
Read More...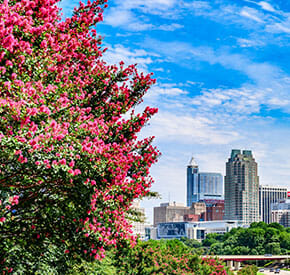 Retire NC
Cary, North Carolina
From four distinct seasons to its geographic diversity and welcoming communities, North Carolina draws those seeking retirement options that feed the senses and the soul. Retiring to North Carolina is like coming home...
Read More...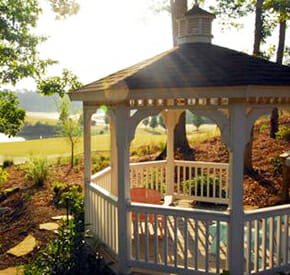 Woodside - South Carolina Gated Communities
Aiken, South Carolina
Carefully planned 2,800-acre gated community, recently named one of
Money Magazine
's "Top Ten Retirement Communities." Three private 18 hole championship golf courses, tennis pavillion, wooded walking trails and more. Top medical facilities, university town with a mecca of cultural events.
Read More...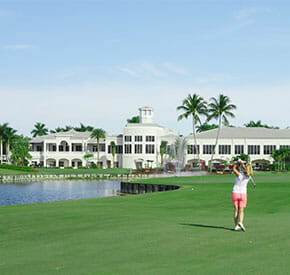 Wycliffe Golf & Country Club - Florida Golf Community
Wellington, Florida
In the heart of Palm Beach County, Wycliffe Golf & Country Club members enjoy a newly renovated 100,000 sq.ft. Clubhouse with casual and fine dining, two beautiful Championship golf courses, 15 Har-Tru tennis courts, 4 pickleball courts, fitness center & spa and an exhilarating social lifestyle. Most importantly, Wycliffe offers a warm, friendly embrace to new residents. We want everyone to feel like family. Even visitors! Come see if the Wycliffe lifestyle is right for you.
Read More...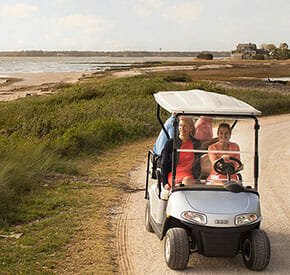 Haig Point Club
Daufuskie Island, South Carolina
Haig Point is on a sea island and the lifestyle here is very special. It has the serenity and seclusion of a most idyllic, sea island life. But extraordinary privacy isn't the only thing you'll enjoy at Haig Point on Daufuskie Island
Read More...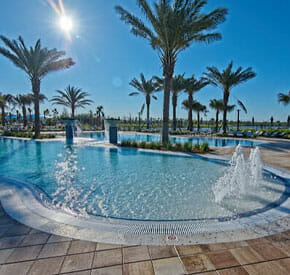 Live Sarasota
Lakewood Ranch, Florida
We are your full service real estate connection to the Gulf Coast - Tampa, St.Pete, Lakewood Ranch, Bradenton, Sarasota, Siesta Key, and Venice Florida. As Buyers' agents, with 30+ combined years of local knowledge and experience- we are your advocate as well as your advisor, with NO COST TO YOU.
Read More...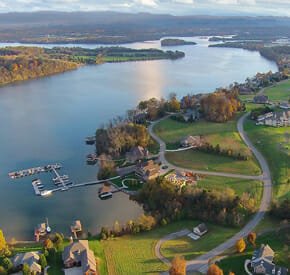 Rarity Bay
Vonore, Tennessee
Rarity Bay on Tellico Lake is an award-winning gated lakefront community that combines waterfront living with mountain views and amenities that include a country club, championship golf course, tennis and pickleball facilities, swimming pool, community docks, horseback riding, hiking trails, and more. Come be a part of it and make the majestic Smoky Mountains and serene, clear waters of Tellico Lake the backdrop for your vacation home, second residence or forever home.
Read More...
Jasper Highlands - Tennessee Gated Communities
Kimball, Tennessee
Welcome to Jasper Highlands, a unique residential mountain community, nestled along the bluffs of Jasper Mountain in Tennessee. This remarkable piece of residential real estate is positioned above the clouds with majestic views of Lake Nickajack and the Tennessee River Valley, with property taxes starting at $162.10 a year!.
Read More...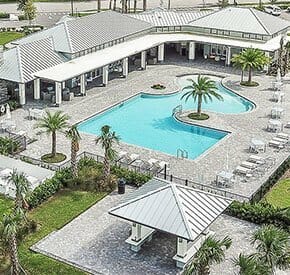 The Lakes at Harmony
Harmony, Florida
This gated community, with a golf clubhouse, exclusive Members Retreat and a resort-style pool with a spacious deck and Sunset Gazebo, sits on 11,000 acres. With two lakes and 12.5 miles of walking and bicycling trails, Harmony boasts a serenity matched only by its outstanding proximity to everything you could ever want.
Read More...
Arenal Hills — Gated Mountain Community Costa Rica
Tres Esquinas, Provincia de Alajuela, Los Angeles, San Ramon, Costa Rica
Arenal Hills is nestled in a valley surrounded by the rain forest and rivers. Homes are designed to showcase the panoramic views and forested setting surrounding Arenal Hills. Enjoy International Living at its finest!
Read More...
Red Ledges Utah
Heber City, Utah
Red Ledges is a 2,000 acre, four-season community only minutes from Park City, UT, offering the ideal balance of convenience, privacy and luxury along with a lifestyle to engage the whole family.
Read More...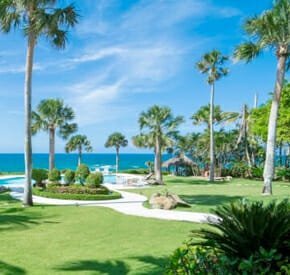 Sea Horse Ranch
Sosua, Puerto Plata, Dominican Republic
Sea Horse Ranch is a luxury, oceanfront resort with private villas for rent and for sale. Located in Cabarete-Sosua on the north coast of the Dominican Republic, Sea Horse Ranch is a 20-minute drive from the international airport of Puerto Plata.
Read More...