Duplin Winery—A Proud Example of North Carolina Wine Making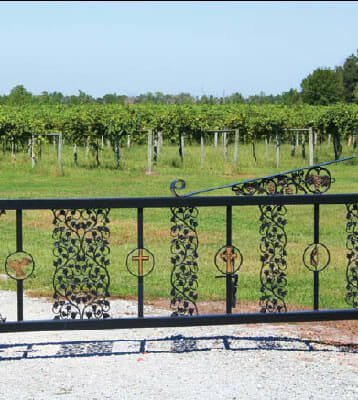 In the beginning were two brothers, one a school teacher, the other a carpenter. Together they decided to grow grapes, and they were glad. When they found selling those grapes impractical, there was much teeth-gnashing. Then they turned to one of history's oldest professions-and the rest, as they say, is history.
"Necessity is the mother of invention," says David Fussell, owner of Duplin Winery in Rose Hill, North Carolina. "My brother and I planted 10 acres of Carlos grapes in 1972. By the time our grapes were ready for their first harvest, the grape price had fallen from $350 per ton to $150 per ton. So what's a school teacher and carpenter to do-they turn their fruit into wine."
And make wine they did. Today, with close to 270,000 cases of wine produced annually in a 75,000-square-foot state-of-the-art facility, Duplin Winery is the largest winery in the South, the oldest winery in North Carolina ,and the largest muscadine winery in the world.
"We are truly blessed," says Fussell, a former school teacher and lifelong Duplin resident who credits his family's winemaking success to quality grapes, artful wine making and "the good Lord above."
While by no means the only family-owned and -operated winery in North Carolina, Duplin Winery proves a particularly compelling example of the successful implementation of an 8,000-year-old industry not generally associated with the Tar Heel state.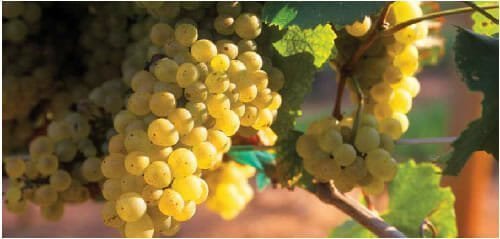 "When people think of winemaking, they usually think of California," Fussell says. "In truth, North Carolina has a great tradition of winemaking and is currently the 10th largest producer of both grapes and wine in the United States."
Home to a muscadine grape variety called the "scuppernong," North Carolina's history with grapes and winemaking dates back to explorer and navigator Giovanni da Verrazzano. In 1524, while exploring the Cape Fear River Valley, Verrazano discovered the scuppernong. He wrote in his journal that he had observed "many vines growing naturally… that without doubt would yield excellent wines."
Settlers in the 17th and 18th centuries referred to the scuppernong, which derives from an Algonquin Indian name, simply as "The Big White Grape." During this period, dozens of cuttings from Roanoke Island's mother vine were taken and transplanted in an area spreading as far north as Washington County near Albermarle Sound and as far east as the Cape Fear River.
"The Lord created three families of grapes-Vitis vinifera, the European grapes; Vitis labrusca, the New York-type grape; and Vitis rotundifolia, commonly called muscadine," says Fussell.
North Carolina's year-round temperate climate and rich soil contribute to the muscadine's proliferation, which has resulted in some North Carolinians' decision to take up the ancient craft of winemaking. Over the past few years, a new winery has opened in North Carolina on the order of one a month, says Fussell. Most estimates now put the total number of wineries in the state at 75.
Just prior to the start of the Civil War in 1861, there were no less than 25 wineries operating across the state.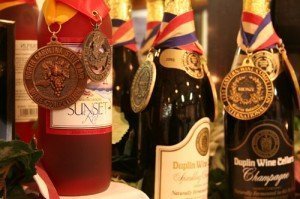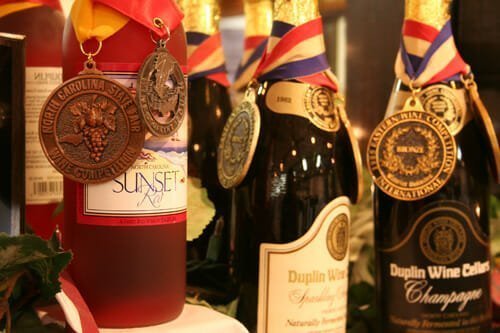 Most were located in small towns, in out-of-the way places with exotic names like Manteo, Samarcand, Edenton and Icard. What early vinting momentum the South experienced prior to the War, however, quickly diminished as the fighting demanded more and more of the region's resources. As a result, during this time many winemakers of the South went north.
While not quite as extreme as the effects of a Civil War, various circumstances in the life of the Duplin Winery haven't always made for smooth sailing. The 1980s were a particularly disastrous decade for the winery and the Fussell family. Changes in tax laws and new legislation regarding alcohol distribution had Duplin Winery on the fringe of total collapse.
After losing his house and having to return to his work as a full-time teacher, Fussell says he thought about throwing in the towel. But his wife, Ann, was not convinced.
"She kept saying, 'We make the best muscadine wines in America. Let's give it one more day and see what happens,'" he says.
Luckily for him, Fussell listened. The early 1990s brought the good news of wine's various health benefits, and wine sales soared.
"Muscadines have the highest level of antioxidants of any natural grape," says Fussell. With significant amounts of a chemical compound called resveratrol in their skin, pulp and seeds, muscadines have showed promise in helping lower cholesterol and the risk of coronary heart disease.
Today, winemaking in North Carolina is a more than $50 million industry. The total economic impact of the wine and grape industry in North Carolina is estimated at as much as $813 million.
Despite new technologies that continue to make winemaking a more modern, efficient process, some things at Duplin Winery will never change.
"Grapes are stomped by feet twice a year at our 'Grape Stomp' events," says Fussell. The sweet-tasting juices produced from these stomps have resulted in several award-winning wines.
With all that success, you'd think Fussell might sit back and enjoy the fruits of his labor, but his strong work ethic and commitment to fulfilling his destiny as a winemaker prevail.
"I couldn't imagine my life any other way," he says.
---
Your Information Request for your selected properties