The Dominican Republic
An Ultimate Caribbean Lifestyle
By JG Walker. Previously published in the 2015 Fall Issue.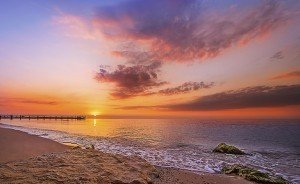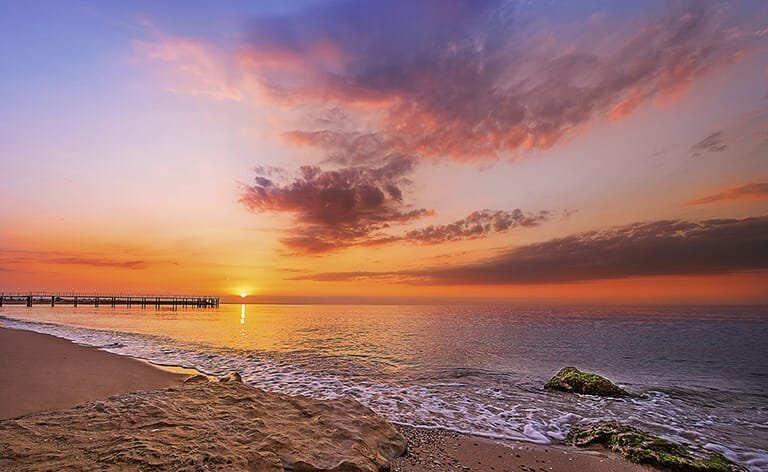 A history buff might know the Dominican Republic as the modern name of the place where Christopher Columbus and crew first made landfall after crossing the Atlantic in 1492. A sports fan might know this Caribbean nation as the 2013 World Baseball Classic champion and home to dozens of Major League stars like Albert Pujols and David Ortiz. But a growing number of Americans and Europeans are discovering that the Dominican Republic is not only a great year-round vacation destination, but also an ideal location to live, work or retire.
The Dominican Republic is a stable, progressive democracy with a thriving free-market economy that's the largest of any Caribbean country. Spanish is the official national language, but many workers in the hospitality industry speak English. Crime rates are low and so are most basic living costs like food, transportation and medical care.
The fall and winter months are a great time to visit the Dominican Republic. Average daily highs range from the mid-80s to the upper 90s and water sports like swimming and surfing along its 1,000 miles of coastline are always in season. Temperatures can be much cooler in the mountainous interior and a growing eco-tourism industry accommodates visitors who want to explore the rich diversity of the tropical highlands.
THE NORTH COAST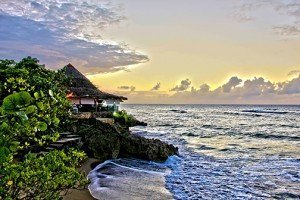 The North Coast region of the Dominican Republic faces the Atlantic Ocean and is one of the country's prime tourist destinations. The port city of Puerto Plata is a popular stop for cruise ships and is home to a number of full-service resorts. The city features museums and historic sites like the 16th-century San Felipe Fort. Area beaches include several with big waves that are ideal for surfing, and the nearby Ocean World Park offers exhibits that include the world's largest custom-built dolphin lagoon. Another must-see site is the Isabel de Torres Botanical Gardens, accessed via a spectacular cable car ride to a mountain peak overlooking the city. Nightlife includes a welcoming variety of merengue and salsa music clubs.
Just to the east is the town of Cabarete, an international destination for windsurfers, kiteboarders and scuba divers. Even as its popularity as a tourist destination has grown, Cabarete has retained an intimate, small-town character where nearly all of the shops and restaurants are within walking distance. Many eco-tours to the interior originate in Cabarete and the acclaimed Playa Grande Golf Course, designed by Robert Trent Jones with 10 oceanfront holes, is about a 30-minute drive away. Sea Horse Ranch (see sidebar) is located just outside of Cabarete.
Samana is a North Coast town that is especially popular for honeymooners and couples seeking a romantic retreat in a beautifully natural setting. The nearby El Limon Waterfall and the Los Haitises National Park offer splendid day-trip opportunities. Horseback riding, snorkeling and sailing are among the area's most frequently enjoyed activities, and
Samana is a hub from January through March for off-shore excursions to view huge pods of migratory whales.
THE EAST COAST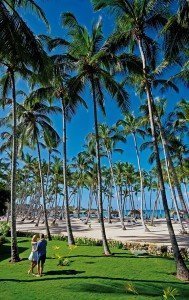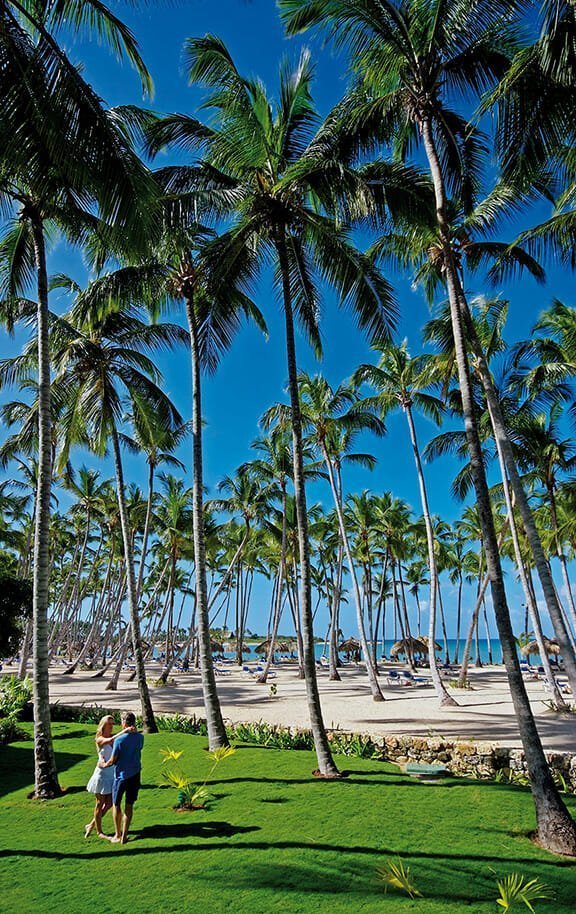 Punta Cana is the heart of the East Coast region of the Dominican Republic, where many of the nation's large, all-inclusive destination resorts are located. Some are couples-only retreats, while others offer sports-oriented vacation packages that can include deep-sea fishing charters and play on the area's 12 seaside golf courses. But most of Punta Cana's resorts cater to families who want to enjoy both on-site activities like swimming and organized kid recreations, as well as off-site visits to attractions like Dolphin Island Park and the Bavaro Adventure Park. There are also a number of village-style shopping areas and buffet restaurants that feature local cuisine. For adult after-hours fun, Punta Cana features a variety of live-music clubs and more than 15 casinos. The Punta Cana International Airport welcomes daily direct flights from Miami and other U.S. cities.
Located just to the west of Punta Cana on the Caribbean seashore is La Romano, one of the country's premier eco-tourism destinations. The nearby town of Bayahibe is the gateway to Isla Soana, a pristine 42-square-mile island that's part of the impressive national park system. The La Romano area is also home to several top-rated golf courses and Estadio Francisco Micheli, a favorite stop for baseball fans who want to catch a game that showcases the country's talented stars.
SANTA DOMINGO
The Dominican Republic's capital of Santa Domingo is one of Latin America's most historic and sophisticated cities. The Colonial City area, a UNESCO World Heritage Site, is a delightfully walkable neighborhood that features well-preserved 16th-century buildings, cobblestone lanes, museums, shops and restaurants. Visitors to the Santa Domingo Zoo & Botanical Gardens can enjoy their tour on mini open trains that traverse the grounds. Fine and casual dining are part of the local culture in a city with more restaurants than any other in the Caribbean and Central America; both local and international fare is offered and the fresh coffee from the Dominican Republic's highland plantations is second to none. The performing arts scene in the capital city includes opera, ballet, symphony and theater performances on a year-round schedule. Santa Domingo is also home to 18 colleges and universities, two international airports and an urban rapid-transit system that makes it a breeze to get around in this lively city of nearly 3 million residents.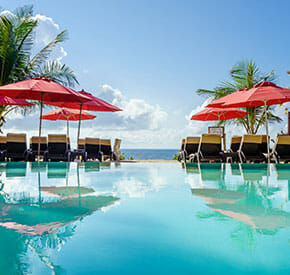 TAO Mexico
Akumal, Q.R., Mexico
TAO Mexico is one of the premier developers of real estate in the Riviera Maya, with more than 15 residential communities located in Tulum, Playa del Carmen, Akumal, and more. TAO embodies a philosophy of love and care in every community.
Read More...
Arenal Hills — Gated Mountain Community Costa Rica
Tres Esquinas, Provincia de Alajuela, Los Angeles, San Ramon, Costa Rica
Arenal Hills is nestled in a valley surrounded by the rain forest and rivers. Homes are designed to showcase the panoramic views and forested setting surrounding Arenal Hills. Enjoy International Living at its finest!
Read More...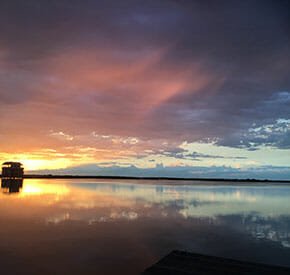 Compass Premier Realty Ambergris Caye
San Pedro, Belize
Excellent retiree program - buyers are eligible for tax benefits, including exemptions on retirement income. Ambergris Caye is the number 1 tourist and retirement destination in Belize and one of the top retirement destinations in all of the Caribbean and Central America . We have seen a constant increase in tourism to the country.
Read More...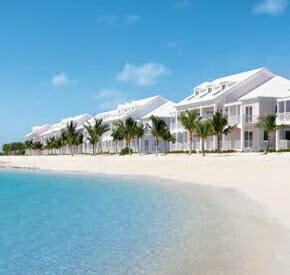 Palm Cay / One Marina - Homes in the Bahamas
Nassau, Bahamas
Palm Cay
is a unique oceanfront gated community, set within 70 acres, which successfully blends the exclusivity of a magnificent 200+ berth marina with panoramic waterfront and glorious beaches, to offer an idyllic and affordable lifestyle-unsurpassed even by Bahamian standards.
Read More...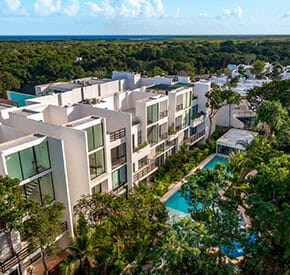 Anah Tulum Bahia Principe Resort Community
Akumal, Quintana Roo, Mexico
Anah Tulum Bahia Principe is a beautiful resort-style gated community sitting on 4.94 acres of Mayan jungle. It is an oasis where you can enjoy the Resort Living at its best since it is located within the Bahia Principe Hotel & Residential Complex. It offers exclusivity and security in a luxurious and elegant atmosphere.
Read More...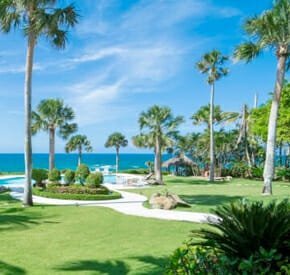 Sea Horse Ranch
Sosua, Puerto Plata, Dominican Republic
Sea Horse Ranch is a luxury, oceanfront resort with private villas for rent and for sale. Located in Cabarete-Sosua on the north coast of the Dominican Republic, Sea Horse Ranch is a 20-minute drive from the international airport of Puerto Plata.
Read More...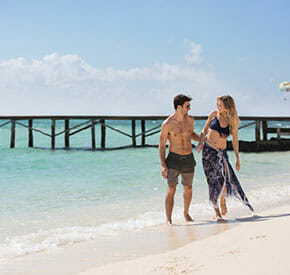 The Fives Hotel & Private Residences
Playa del Carmen, Quintana Roo, Mexico
The Fives Hotel & Private Residences is comprised of residences, suites and penthouses surrounded by numerous pools, a protected natural area with a cenote, a tennis court, restaurants, a spa, a beach club, a kids club, and other installations. Experience Playa del Carmen's exclusivity enjoy the amazing beaches of the Riviera Maya!
Read More...
Montejo Plaza
Merida, Yucatan, Mexico
Montejo Plaza is located in Merida, the safest city in Mexico, Its surrounded by lush vegetation, cenotes, and first-world facilities and attractions nearby.
Read More...
Lucero Golf & Country Club
Chiriqui, Panama
Also known as a Paradise in the Sky, Lucero is the perfect property to retire and to find a second home. You can choose from our Duplex Villas, our Townhome, our a condo, each of them will be designed by paying attention to detail and according to your preferences. With us you will find a place to disconnect from the world and get lost in nature.
Read More...
Your Information Request for your selected properties