Disney for Adults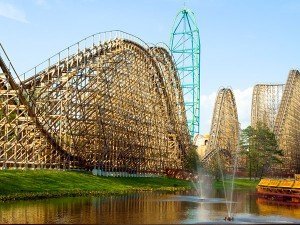 We have all seen the excitement that immediately takes over a child when they hear they'll be taking that much dreamed of trip to Disney World. The chance to meet all their favorite characters—Mickey and Minnie Mouse, Tinkerbell, Cinderella—ride in the spinning teacups, wear their own pair of mouse ears, is something that many children dream of. And while Disney World captures the hearts of the children, it can also capture the hearts of adults. We might not want to wear Mickey's ears all day (but if you do, that is perfectly fine!), but there's something about Disney that sparks a little magic inside all of us. Disney is not just for kids.
Among Disney World's four theme parks, two water parks, dozens of dining establishments and comfy resorts, there's a lot of fun, unique and romantic experiences that are geared toward adults. The trick is to do things that aren't listed on the park map as attractions.
Drinks Around the World Showcase (Epcot)
This showcase allows its participants to travel to 11 different countries at once, all while enjoying international beers and select mixed alcoholic drinks from each place. The drinks will be plentiful, and so will the food! You can expect to find quasi-authentic foods in each country—hamburgers in the US, tacos in Mexico, sushi in Japan, for example—so bring an appetite with you. Spend the afternoon and into the evening experiencing different drinks and eats, and end the night with the fireworks show, Illuminations.
Explore Disney's Hollywood Studios
Originally known as MGM Studios, this part of Disney World is glowing with all the glitz and glamour of Old Hollywood. It's home to two of the most popular thrill rides, but if you're just interested in the Golden Age of Hollywood, just wandering around this park will give you a glimpse of what that time was like. There are tons of different props throughout the park that will lend to your curiosity. This park also has a way of making you feel like you're on a bustling movie set, which is a fun experience in itself.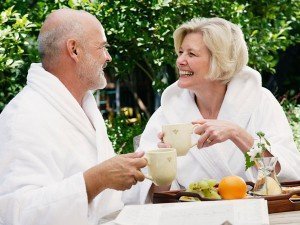 Golf and Spa
Disney is also full of golf courses to take advantage of. Perhaps one of the days of your visit will be playing a round or two at Disney's Lake Buena Vista Golf Course, or Disney's Magnolia Golf Course. If you just want to relax—and I mean really relax—Disney has plenty of spas for pampering. Have a couples spa day and indulge in a hot stone massage, or an invigorating body treatment that leaves you feeling refreshed and relaxed.
Cirque De Soleil
For some amazing entertainment, La Nouba by Cirque de Soleil is definitely worth checking out. Bizzare choreography, dramatic lighting, and a clownish-clad cast bring the audience into a world of dreams and nightmares, challenged to rediscover buried passions, and taken back to childhood dreams where anything is possible. It's an adventure through the imagination.
With the chill of the winter coming, consider exploring Disney World and the city of Orlando itself. A little warmth and sunshine, and the excitement of Disney World is the perfect remedy for those cold winter days.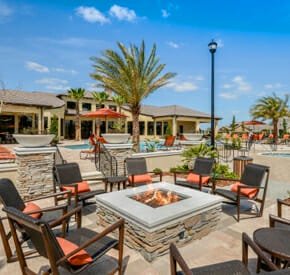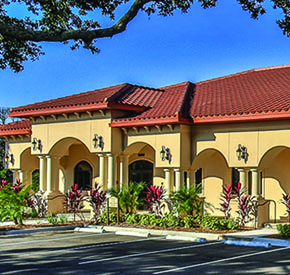 Briarwood - Active 55+ Resort
Step into this active 55 plus community just minutes from the beach in Port Orange, Florida and be amazed at how affordable a resort lifestyle can be! You will discover friendly people, luxury amenities and homes for sale and rent.
Read More...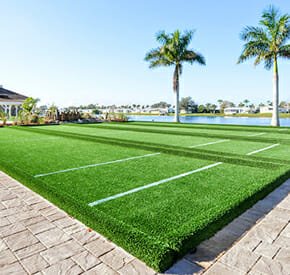 Lamplighter Village
Lamplighter Village is Melbourne's premier 55+ Resort Style community for active adults. With engaging amenities, lush landscape, natural lakes and large manufactured homes, you'll have numerous ways to stay fit and build new friendships. This community is located just a 20 minute drive from Historic Melbourne, considered by many as the preferred destination for shopping, dining and entertainment. Fans of the U.S. Space Program also know the area as the Space Coast serving as home to many who worked on the Mercury, Gemini, Apollo and Space Shuttle programs.
Read More...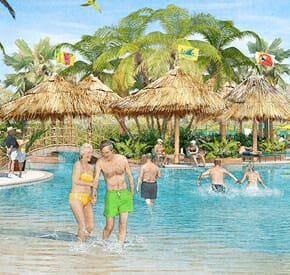 Latitude Margaritaville Daytona
You've earned a life where every day feels like an escape. Find your paradise at Latitude Margaritaville, the 55-and-better community where fun and relaxation meet. Located in the heart of world-famous Daytona Beach, Florida - Latitude Margaritaville is a place where life rolls easy, neighbors are friends, and the party never ends. Inspired by the legendary music and lifestyle of singer, songwriter and best-selling author Jimmy Buffett, your new home in paradise features exciting recreation, FINtastic dining and live entertainment.
Read More...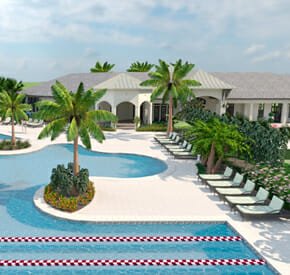 K. Hovnanian's® Four Seasons at Orlando
Four Seasons at Orlando is a 55+ community in Kissimmee, Florida. This active adult community is situated within the 600-acre Mystic Dunes Resort & Golf Club, offering a championship golf course, recreation, and an array of amenities and activities. Planned amenities include a 12,000-square-foot clubhouse with swimming pool, fitness center, a card room, arts & crafts room, a cafe and more.
Read More...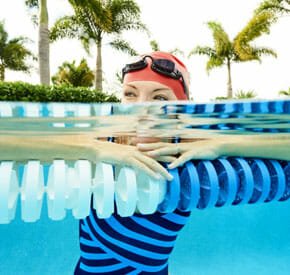 Del Webb Oasis
Coming soon, the beautiful resort-style community of Del Webb Oasis will let you live life to the fullest. This 55+ active adult community has an ideal Orlando location, next to the city's most popular attractions. The lifestyle allows proximity to fun, while our collection of new single-family and villa homes will welcome you.
Read More...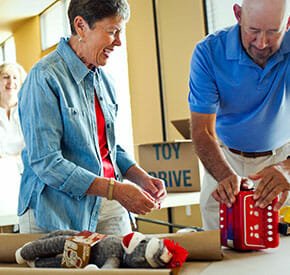 Del Webb Sunbridge
The 55+ active adult community of Del Webb Sunbridge is coming soon to Orlando, Florida! Located just 5 miles from Lake Nona and Medical City, this exciting community will offer Single Family Homes and Villas, along with resort-style amenities.
Read More...
Your Information Request for your selected properties