Destination Spotlight: Hilton Head Island
By Bethany Tap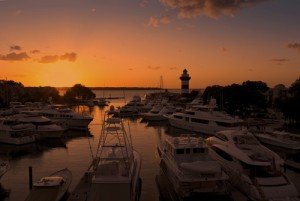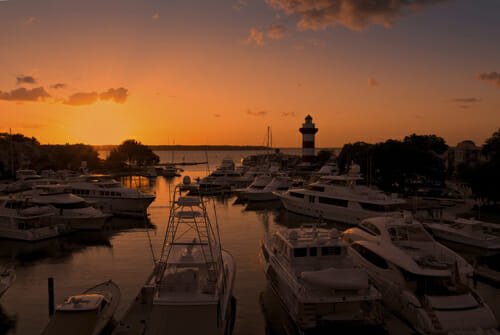 It's only twelve miles long and five miles wide, but Hilton Head Island still manages to contain everything you could want. In the Lowcountry of South Carolina, this island provides the ultimate retreat, a vacation filled with fun in the sun along the ocean. It's one of the Top 10 islands in the United States according to Trip Advisor, and a premier place to relax or find adventure.
The island boasts 24 world-class golf courses, 350 tennis courts, and over 250 restaurants. There are also tons of ways to enjoy the waves of the Atlantic Ocean, from guided kayak tours to paddle boat lessons. Visitors can go fishing, tubing, waterskiing, surfing, sailing or parasailing. You may even see dolphins off the coast on your own, or on a dolphin-watch cruise.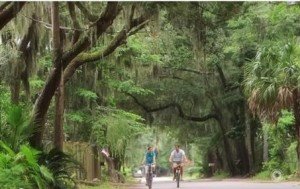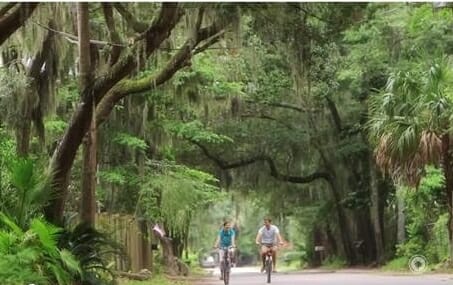 Once you visit, you may not want to leave. Hilton Head Lakes is a community located just minutes from the island. It's the perfect place for your well-deserved retirement or for a quick getaway. It's the area's only boatable lakefront and golf community, built around 155 acres of freshwater lakes and canals. With 20 miles of shoreline connecting the community, you can visit your neighbors by boat while you enjoy the beauty of the foliage and fauna. Amenities at Hilton Head Lakes include an 18-hole Tommy Fazio-designed golf course and The Lake Club, which has a pool, private beach area, and fitness center.
On the island itself you'll find even more amenities. Go bird watching or biking. Visit the Penn Center or the Coastal Discovery Museum. You can attend a theater performance or a music concert. Plus, there are many guided tours that will offer you a look at the history of Hilton Head Island and its timeless beauty.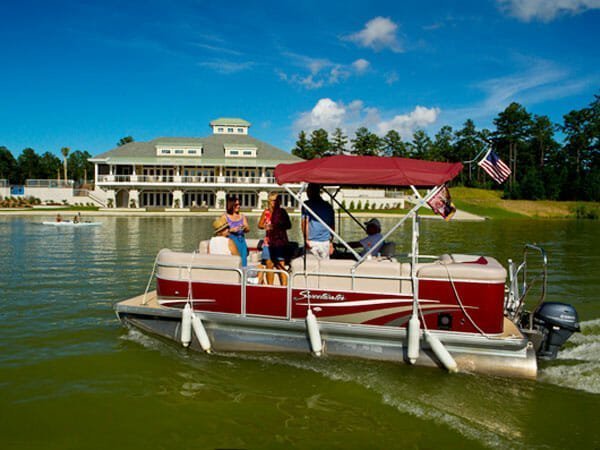 Although it was only recently incorporated into a town in 1983, Hilton Head Island has a recorded history dating back to the 1520s, when the Spanish were the first Europeans to set foot on the island. The French Huguenot colonists sought shelter from persecution in their homeland in the 1560s. But the island got its name from William Hilton, who, in 1663, sowed the seeds for the first plantation there.
While little is known about the native Escamacus Indians who lived at Hilton Head Island when William Hilton arrived, there are beautiful remnants of a civilization that existed prior to recorded history. The remains of strange shell rings measuring 9 feet high and 240 feet across can still be found on the island, although their origins are as mysterious as those of Stonehenge.
Centuries later, in 1956, the first resort was built at Hilton Head Island, and the area has been a place for tourists and residents to relax ever since. Whether your idea of a vacation is lying out in the sun and reading a book or magazine, or if you like to get out in the water and swim or surf, there is plenty to do at Hilton Head Island, and plenty of time to do it. And if you don't want to leave this place, so rich in history and beauty, remember that Hilton Head Lakes is nearby, waiting for you.
Request More Information from Communities near Hilton Head, SC: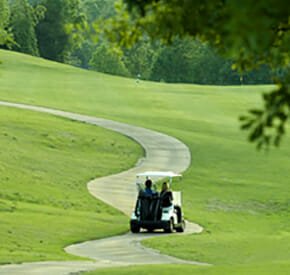 Colleton River Club
Bluffton, South Carolina
Lowcountry luxury lies at the base of Hilton Head's bridge at Colleton River. This peninsula community delivers on its promise of world-class golf, pristine natural surroundings, and an unparalleled water experience. With nature as the centerpiece, Colleton River's 1,500 acres epitomize Lowcountry serenity, with Spanish moss draped Live oaks and palmetto trees lining roadways. Trails wind through a blend of beautiful homes, natural terrain and 7 miles of expansive water and marsh views. The peninsula is also anchored by adjoining Victoria Bluff, an 1,100-acre nature preserve
Read More...
Oldfield
Bluffton, South Carolina
Set along the banks of the magnificent Okatie River, under a canopy of Live oaks, you will discover Oldfield Plantation in Bluffton, SC. Offering an incomparable natural landscape coupled by luxury amenities, Oldfield is the idyllic heart of Lowcountry through and through.
Read More...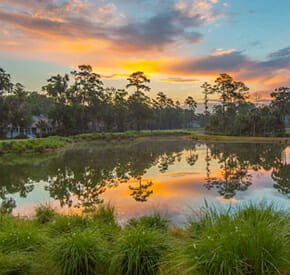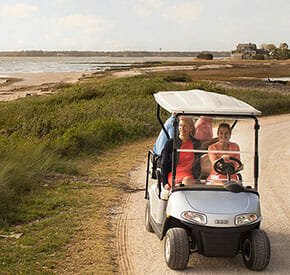 Haig Point Club
Daufuskie Island, South Carolina
Haig Point is on a sea island and the lifestyle here is very special. It has the serenity and seclusion of a most idyllic, sea island life. But extraordinary privacy isn't the only thing you'll enjoy at Haig Point on Daufuskie Island
Read More...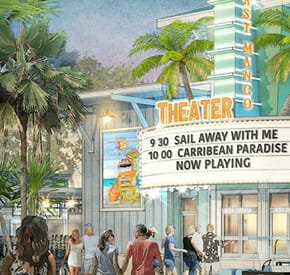 Latitude Margaritaville Hilton Head
Hardeeville, South Carolina
Your Latitude! You've earned a life where every day feels like an escape. Find your paradise at Latitude Margaritaville, the 55-and-better lifestyle where fun and relaxation meet. Inspired by the legendary music and lifestyle of singer, songwriter and best-selling author Jimmy Buffett, this is where life rolls easy, neighbors are friends and the party never ends. Awesome recreation, FINtastic dining and entertainment will make the town center the place to be and just a golf cart ride away. Masterfully crafted new Latitude homes let you hang your hat where your heart is.
Read More...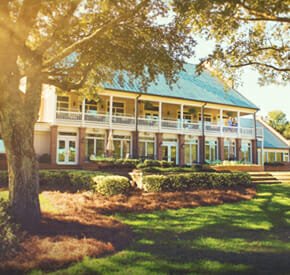 Long Cove Club
Hilton Head Island, South Carolina
Long Cove Club is the hidden jewel of Hilton Head Island, South Carolina. A private residential club filled with spectacular homes and warm and friendly people. The world renowned private Pete Dye Golf course is just one of many amenities and experiences that make life at the Club so engaging. Behind the gate, you'll find a rich palette of lifestyle options to suit every taste.
Read More...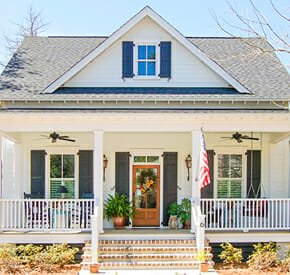 Celadon
Beaufort, South Carolina
Located in SC's Lowcountry, a mere three miles from downtown Beaufort, this beautiful master-planned community allows you to focus on a simpler, happier, healthier life.
Read More...
Your Information Request for your selected properties