Destination Spotlight: City Walk at Beaufort
by Chad Lovette & Bethany Tap
The Lowcountry region of South Carolina is one of the most charming and beautiful areas in the country. Towering oak trees decked with Spanish moss will greet visitors as they tour the area in a horse-drawn carriage or kayak down the Harbor River.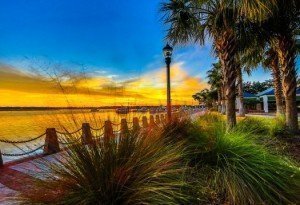 In the heart of this region, nestled along the Intracoastal Waterway, is the historic town of Beaufort, SC, home to the community of City Walk. Created by East West Communities, an award-winning community planner and designer, City Walk is an intimate neighborhood of 49 single family homes. With lots of green space and parks, the community is uniquely Southern in its tight-knit, familial character.
Not to mention that the creek-side community is just walking distance from downtown Beaufort and all it has to offer. From antique shops like Bay Street Treasures to book shops like the Beaufort Bookstore, there's a shopping experience for everyone. And on top of that, there are cafés (Common Ground Coffeehouse and Market Café), fine dining restaurants (Saltus River Grill), and, you guessed it, lots of local seafood joints (Plums).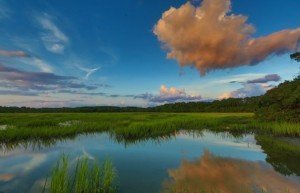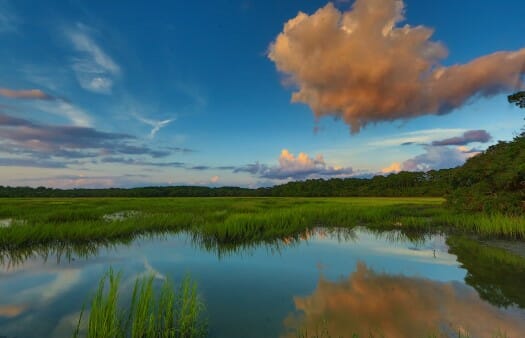 Beaufort is also home to a variety of festivals and exciting events. From May to September, get downtown on Wednesday afternoons for The Downtown Farmers Market. Each week, a new artist is represented in a downtown galley, plus there is live entertainment and lots of local produce. From July 17-26, the 60th Annual Beaufort Water Festival will be held. This festival includes an air show, raft races, a concert, and lots of children's events.
Nearby is Parris Island, the Marine Corps Recruit Depot, which celebrated its centennial anniversary this year. With Flag Day coming up on June 14, residents of Beaufort especially will want to display their flags to honor the brave Marines so close to their home, as well as all of our military, at home and abroad.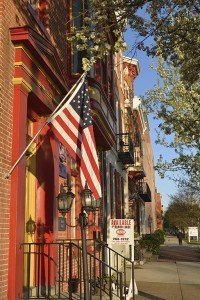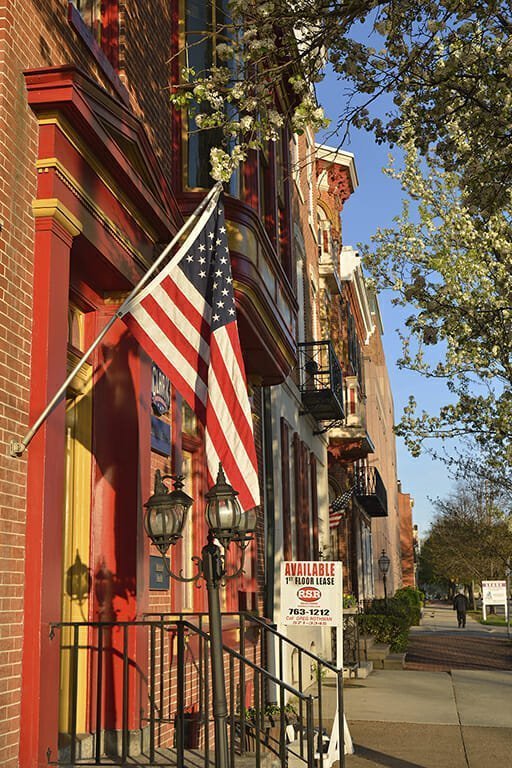 Flag Day is not the only time we remember and honor our troops. On July 4th, residents can celebrate our independence with fireworks at the Sands of Port Royal. Throughout the summer and throughout the year, Beaufort's proximity to active military reminds residents of the sacrifices a few have made for the many.
At City Walk, residents get to live in a tight-knit community, surrounded by natural beauty, yet close to all of the delights of an historic, active town. With homes starting in the mid-300,000s, designed by Allison Ramsey Architects in ten different styles, there's no reason not to want to come live in City Walk. Sitting on your porch, you can greet neighbors or simply revel in the fading light of a setting sun, admiring the way the light plays off the palm trees.
Beaufort, South Carolina is considered by many to be the most beautiful small town in the United States and one of the most walkable towns in South Carolina. This happy, seaside town is exactly where you would want to settle down. And what better place to choose than City Walk, where parks and green spaces are just as essential as being neighborly and living well? So come on, and experience the joys of Southern living.


Request More Information from communities near Beaufort, SC:
Oldfield
Bluffton, South Carolina
Set along the banks of the magnificent Okatie River, under a canopy of Live oaks, you will discover Oldfield Plantation in Bluffton, SC. Offering an incomparable natural landscape coupled by luxury amenities, Oldfield is the idyllic heart of Lowcountry through and through.
Read More...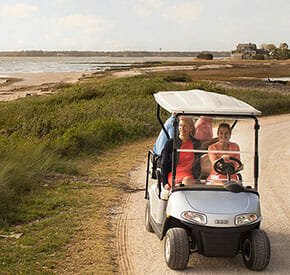 Haig Point Club
Daufuskie Island, South Carolina
Haig Point is on a sea island and the lifestyle here is very special. It has the serenity and seclusion of a most idyllic, sea island life. But extraordinary privacy isn't the only thing you'll enjoy at Haig Point on Daufuskie Island
Read More...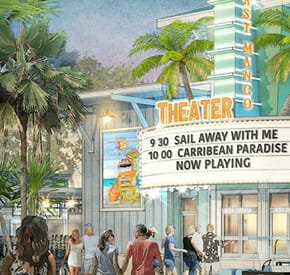 Latitude Margaritaville Hilton Head
Hardeeville, South Carolina
Your Latitude! You've earned a life where every day feels like an escape. Find your paradise at Latitude Margaritaville, the 55-and-better lifestyle where fun and relaxation meet. Inspired by the legendary music and lifestyle of singer, songwriter and best-selling author Jimmy Buffett, this is where life rolls easy, neighbors are friends and the party never ends. Awesome recreation, FINtastic dining and entertainment will make the town center the place to be and just a golf cart ride away. Masterfully crafted new Latitude homes let you hang your hat where your heart is.
Read More...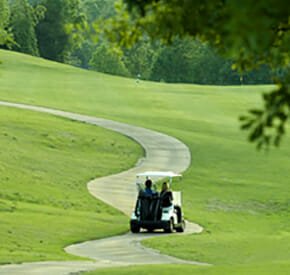 Colleton River Club
Bluffton, South Carolina
Lowcountry luxury lies at the base of Hilton Head's bridge at Colleton River. This peninsula community delivers on its promise of world-class golf, pristine natural surroundings, and an unparalleled water experience. With nature as the centerpiece, Colleton River's 1,500 acres epitomize Lowcountry serenity, with Spanish moss draped Live oaks and palmetto trees lining roadways. Trails wind through a blend of beautiful homes, natural terrain and 7 miles of expansive water and marsh views. The peninsula is also anchored by adjoining Victoria Bluff, an 1,100-acre nature preserve
Read More...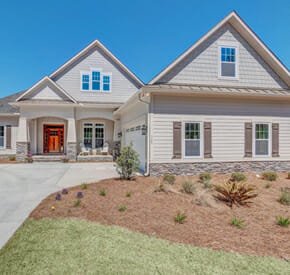 Logan Homes - Home Builders in South Carolina
Southern, South Carolina
At Logan Homes, they strive to turn your dream home into a reality. From traditional to contemporary, grand to cozy, Logan Homes offers personalized floor plans, quality craftsmanship, superior designs and decades of building experience. Whether you want to live close to town or in the country, near the beach or on a golf course, the Builder Specialists at Logan Homes can help you find the ideal community or home site to suit your lifestyle perfectly.
Read More...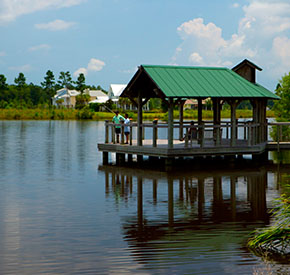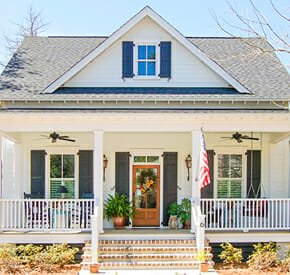 Celadon
Beaufort, South Carolina
Located in SC's Lowcountry, a mere three miles from downtown Beaufort, this beautiful master-planned community allows you to focus on a simpler, happier, healthier life.
Read More...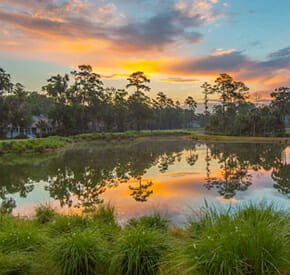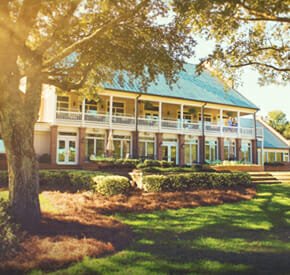 Long Cove Club
Hilton Head Island, South Carolina
Long Cove Club is the hidden jewel of Hilton Head Island, South Carolina. A private residential club filled with spectacular homes and warm and friendly people. The world renowned private Pete Dye Golf course is just one of many amenities and experiences that make life at the Club so engaging. Behind the gate, you'll find a rich palette of lifestyle options to suit every taste.
Read More...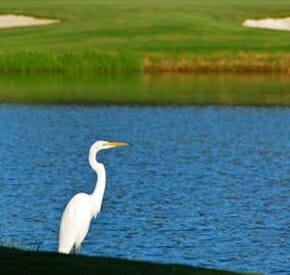 Dataw Island - Golf Communities in South Carolina
Dataw Island, South Carolina
There is a place off the South Carolina coast, near the charming town of Beaufort, where nature and luxury share center stage. Shaped by the Intracoastal Waterway and a rich Southern history, the gated golf community of Dataw Island is a pristine parcel of 870 acres waiting to be discovered.
Read More...
Your Information Request for your selected properties