Del Webb Builders of Dream Communities
Active Adult Communities by Del Webb
Del Webb has an extensive history of creating active adult communities that people flock to. In fact, the company is essentially responsible for creating the active adult phenomenon that has swept the country over the last few decades. Del Webb's Sun City, in Arizona, was not only the first successful active adult community in the country, but is perhaps the most famous. Aside from standard amenities, Sun City provided a lifestyle unique to age-restricted communities of that era. It was community and lifestyle-based and was intended to give residents a sense of belonging. The first Sun City furnished a lifestyle coordinator, restaurants and shops, and a list of clubs and activities residents could join in on. Retirees welcomed this tremendous shift from the more traditional 1950s "retirement community". The rest of one's life was suddenly viewed as having the potential to be the best of one's life. Since then, Sun City communities have popped up across the country. And, Del Webb active adult neighborhoods and communities of all names, shapes and sizes are among the most popular in the U.S. In 2017, Del Webb Communities claimed five spots on the list of top ten active adult communities in the country. Sun City, Hilton Head in Blufton, South Carolina took the #1 spot.
The Pulte Group
Decades of tweaking and perfecting an already effective formula led to lots of happy homeowners and residents. So, the Pulte Group, one of the top developers in the country, folded Del Webb in as their age-restricted, active adult communities partner. Pulte is fond of saying that Del Webb does much more than build a beautiful home. They also build a place to belong.
Ideal Locations
Now, Del Webb is literally everywhere you want to be.
Search for Del Webb Builders By State:
Discover Del Webb Communities
Our top Del Webb choices are listed below. So, if particular locations suit the life and lifestyle you want to manifest, fill out the form to request more information. Then, sign up for a discovery visit. After all, there's no way to know until you go!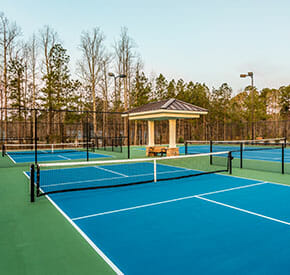 Carolina Gardens by Del Webb
Fuquay-Varina, North Carolina
Closeby to Raleigh, NC, lies Fuquay-Varina's premier active adult community offering an unmatched lifestyle and amenities. Amenities include a 25,000 sq ft amenity center and social hub with an indoor and outdoor pool, fitness center, multi-purpose rooms, billiards, tennis courts, pickleball and a dog park. At Del Webb, you will enjoy having a lifestyle director to set up clubs, social outings and fitness classes.
Read More...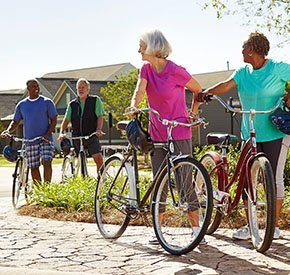 Southern Springs by Del Webb
Spring Hill, Tennessee
55+ Community Near Nashville TN is Southern Springs by Del Webb this Active Adult just South of Nashville is full of amenities and outdoor and indoor fun!
Read More...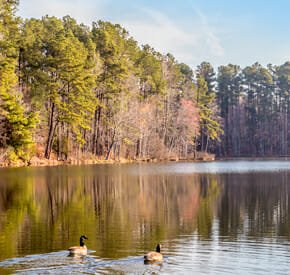 Del Webb at Traditions
Wake Forest, North Carolina
Del Webb at Traditions, located in Wake Forest, North Carolina, is within the Master Planned community of Traditions minutes away from downtown. Specifically designed for active adults 55+, our upcoming clubs and classes will be for residents and by residents with the help of an onsite Lifestyle Director,
Read More...
Your Information Request for your selected properties