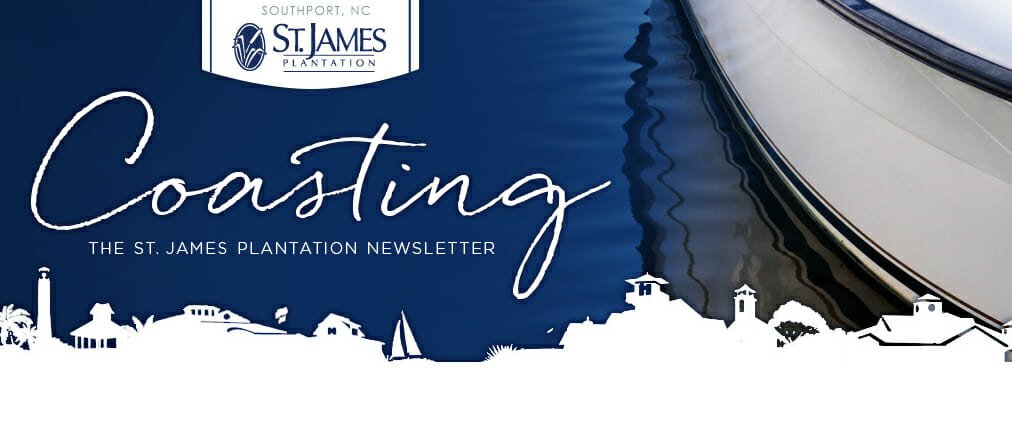 St. James Comes Alive With New Homes
The advent of spring has brought a flurry of new home construction to St. James Plantation, the number one selling private community in the Coastal Carolinas. More than 235 new homes are already underway in our community, and another 120 are on the drawing boards for delivery this year.
St. James Plantation Special Event Weekends
Be Our Guest. Live Like the Locals Do!
Choosing the right community for you and your family is one of the most important decisions you'll ever make. At St. James Plantation, making that decision just got a lot easier.
Introducing our new "Live Like the Locals Do" events, a series of special weekends to give you a preview of how good your life could be here at St James Plantation.
But it's only fair to warn you. As many of our residents will attest, once you come here, you may never want to leave!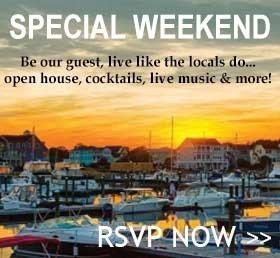 The next weekend is scheduled for June 19-21, with upcoming dates in September and October. These special weekends fill up fast so don't hesitate to RSVP today on our website or call the sales office at 800 245 3871.
We look forward to seeing you soon at St. James Plantation!
The Happiest Seaside Town
The Town of Southport is a finalist in Coastal Living magazine's Happiest Seaside Town competition. The results won't be announced for a couple more weeks, but from our perspective, Southport's should be the clear winner.
It's easy to see why.
Health Care Is Just Around the Corner
By next summer, high-quality health care will be right around the corner for residents of St. James Plantation. Dosher Memorial Hospital in Southport has unveiled plans to open a state-of-the-art $6 million medical center just outside the community's Seaside Gate on Middleton Road.
Membership Without Limits
The Clubs at St. James Plantation are the cornerstone of the legendary lifestyle you'll find at our community. As a member, you'll enjoy the most extensive collection of resort-style amenities on the Carolinas Coast, far above what any other private community in the region can offer.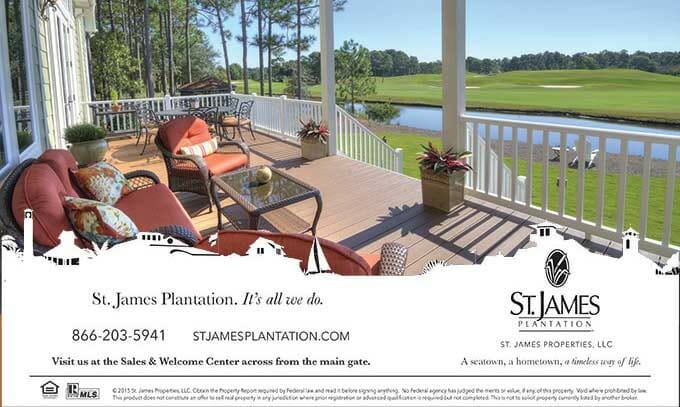 Request More Information from: