Welcome to International Coastal Living - Search for Coastal Communities Abroad

International coastal living is culturally rich and full of incredible experiences. You can have excitement and passion every day when your home is a vacation destination. Belize, Costa Rica, Dominican Republic and Mexico all have eco-tours, ecological tours about nature happenings. They can be cave spelunking, forest hikes, bird watches, ocean tours, volcano exploring, beach days and more.
Belize is an amazing country for adventurers and nature appreciators. They have botanic gardens, parks, reserves, waterways, and more. People love to learn at the Crooked Tree Wildlife Sanctuary, Mountain Pine Ridge Forest Reserve, and the Belize Zoo. Get your fill of gorgeous scenery at Bocawina National Park, Laughing Bird Caye National Park, or the Five Blues Lake National Park. Feel the sea breeze at the Great Blue Hole, the world's largest sinkhole. Get there by boat and go scuba diving or take a helicopter tour over it. Learn about local spirituality of the past at the Mayan Ruins at sites like Xunantunich, Caracol, and Mask Temple. Retirees especially love Belize for their Qualified Retired Persons (QRP) Program. You won't regret moving to tropical paradise Belize.
Explore our Coastal Communities
Costa Rica has countless ways to spend your time. Enjoy the beautiful outdoors with a tour in search of dolphins, crocodiles, or coffee. Or go to one of Costa Rica's 28 national parks. A handful of the most visited parks and reserves are Monteverde Cloud Forest Reserve. As well as Tortuguero National Park, Corcovado National Park, and Piedras Blancas National Park. Get health benefits from Costa Rica's hot springs while enjoying a tropical drink. Not to mention the thrill you get from a walking on a hanging bridge deep in nature! Or take a cooking class to learn local specialties.
The Dominican Republic is a dream come true. Filled with nature galore, parks beaches, and tours are what Dominican Republic is all about. Get an eyeful at the Three Eyes National Park, Los Haitises National Park, or the National Park of the East. Learn about local flora at the National Botanical Garden, Garden by the Sea Bed and Breakfast, or the Puerta Plata Garden. Punta Cana is one of the most luxurious places, with an in vogue village Macao and tour guide Punta Cana Mike who gets you to the best beaches and gourmet restaurants in the area. Dominican Republic is gaining in popularity because it boasts the best value in the Caribbean for real estate and cost of living. They also have nice expat communities and excellent retiree residency programs.
Coastal Living Communities right to your door
Who wants authentic Mexican food? Make the move to Mexico today and eat well for the rest of your life. Mexico also has many activities for thrill seekers, like the Captain Hook Dinner Cruise, cave tours, and several Mayan ruins and tours. Go bird watching for beautiful birds of paradise, see the Croco Cun Interactive Zoo, or the Ka'Yok Planetarium. By the same token test your luck at one of Mexico's casinos, maybe The Casino Palace or Dubai Palace Casino. Have some fun in the sun at one of coastal Mexico's pristine beaches too. Perhaps Playa Norte on Isla Mujeres, Rosarito Beach, or Coronado Dog Beach. Grab life by the horns and make vacation life your reality today.
Explore the international lifestyle on the coast
All of our international countries provide quick access to the Pacific and Atlantic coasts and the Caribbean Sea. If you love all types of fishing and boating, you will find your dream home here for sure. While good places to raise a family, many of these countries provide discounts and incentives for seniors which makes them awesome places to retire! Additionally, you can get more for your money. They also all offer either universal healthcare or affordable care with great coverage. The vast area with many countries together makes it easy to travel to other popular areas throughout Latin America. And don't forget the Caribbean! So find your place in a traveler's paradise today. Our international connections are constantly changing so if you want an area we aren't currently promoting, let us know!
Find International Coastal Communities: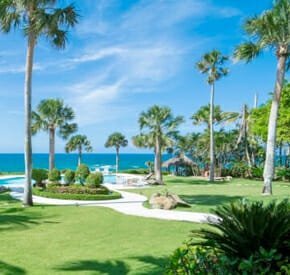 Sea Horse Ranch
Sosua, Puerto Plata, Dominican Republic
Sea Horse Ranch is a luxury, oceanfront resort with private villas for rent and for sale. Located in Cabarete-Sosua on the north coast of the Dominican Republic, Sea Horse Ranch is a 20-minute drive from the international airport of Puerto Plata.
Read More...
Lucero Golf & Country Club
Chiriqui, Panama
Also known as a Paradise in the Sky, Lucero is the perfect property to retire and to find a second home. You can choose from our Duplex Villas, our Townhome, our a condo, each of them will be designed by paying attention to detail and according to your preferences. With us you will find a place to disconnect from the world and get lost in nature.
Read More...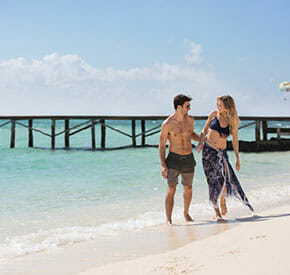 The Fives Hotel & Private Residences
Playa del Carmen, Quintana Roo, Mexico
The Fives Hotel & Private Residences is comprised of residences, suites and penthouses surrounded by numerous pools, a protected natural area with a cenote, a tennis court, restaurants, a spa, a beach club, a kids club, and other installations. Experience Playa del Carmen's exclusivity enjoy the amazing beaches of the Riviera Maya!
Read More...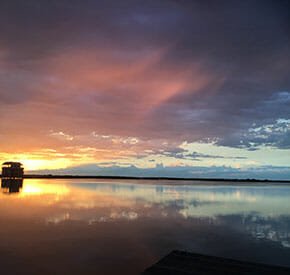 Compass Premier Realty Ambergris Caye
San Pedro, Belize
Excellent retiree program - buyers are eligible for tax benefits, including exemptions on retirement income. Ambergris Caye is the number 1 tourist and retirement destination in Belize and one of the top retirement destinations in all of the Caribbean and Central America . We have seen a constant increase in tourism to the country.
Read More...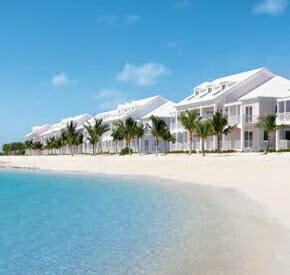 Palm Cay / One Marina - Homes in the Bahamas
Nassau, Bahamas
Palm Cay
is a unique oceanfront gated community, set within 70 acres, which successfully blends the exclusivity of a magnificent 200+ berth marina with panoramic waterfront and glorious beaches, to offer an idyllic and affordable lifestyle-unsurpassed even by Bahamian standards.
Read More...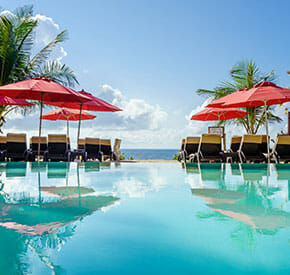 TAO Mexico
Akumal, Q.R., Mexico
TAO Mexico is one of the premier developers of real estate in the Riviera Maya, with more than 15 residential communities located in Tulum, Playa del Carmen, Akumal, and more. TAO embodies a philosophy of love and care in every community.
Read More...
Montejo Plaza
Merida, Yucatan, Mexico
Montejo Plaza is located in Merida, the safest city in Mexico, Its surrounded by lush vegetation, cenotes, and first-world facilities and attractions nearby.
Read More...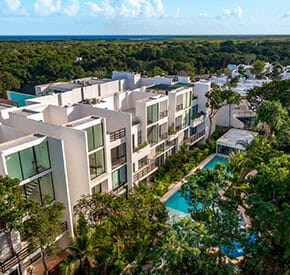 Anah Tulum Bahia Principe Resort Community
Akumal, Quintana Roo, Mexico
Anah Tulum Bahia Principe is a beautiful resort-style gated community sitting on 4.94 acres of Mayan jungle. It is an oasis where you can enjoy the Resort Living at its best since it is located within the Bahia Principe Hotel & Residential Complex. It offers exclusivity and security in a luxurious and elegant atmosphere.
Read More...
Arenal Hills — Gated Mountain Community Costa Rica
Tres Esquinas, Provincia de Alajuela, Los Angeles, San Ramon, Costa Rica
Arenal Hills is nestled in a valley surrounded by the rain forest and rivers. Homes are designed to showcase the panoramic views and forested setting surrounding Arenal Hills. Enjoy International Living at its finest!
Read More...
Your Information Request for your selected properties
All International Cities on ideal-LIVING.com: