Retirement Communities located on or near the Sea Shore

Take Me to the Coast
Coastal living has always been a dreamy prospect. Access to water sports, summer days spent on the beach with family, and an active and equally laid back lifestyle are among a plethora of perks that attract so many to the coast.
If you're planning to relocate, and the coast is calling you, discover why. Develop a list of reasons that you'd like to live on the coast, including the obvious, to help you narrow your coastal living options. Here are a few things to consider when choosing coastal communities to explore:
• First and foremost, what is your price range?
• What are your favorite coastal activities?
• How close to the beach do you want to be?
• Is access to a marina a priority?
• Are you the quiet beach town type, or do you prefer an urban setting?
• Do coastal cottages appeal to you or are modern coastal homes your preference?
Where in the World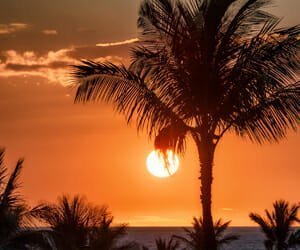 For some, deciding which state or region they they want to live in or buy a second home in is easy. Many retirees, for instance, are quite sure that retiring in Florida is what they want. And, others know that retiring in Florida is not at all what they want.
Some young families are looking for second homes in a Caribbean community where they can be exposed to a different culture and lifestyle than they're accustomed to in the U.S...and, for the crystal blue waters and magnificent reefs, of course.
What drives your decision-making process? Proximity to family? A particular culture? Price range? Knowing this can help you narrow your options by location. If you're sure that Florida or the Caribbean are your top choices, that's a great place to start. If "somewhere on the East Coast" is as far as you've gotten, here's a quick list of regions to consider.
• Low country coastal communities like those in Charleston and Beaufort South Carolina
• North Carolina - from Wilmington to Kitty Hawk
• Delaware and Virginia coastal communities
• Coastal communities near Savannah, Georgia
Go Out and Find It
Each region and community has its own culture. And, there's no way to know whether or not the culture of a community suits you until you visit it. Once you've explored our database, pick a few coastal communities that interest you. Then, get where you want to be faster by booking discovery tours.
Take a look at some of the country's best Coastal Communities