Brazil's Many, Varied Sports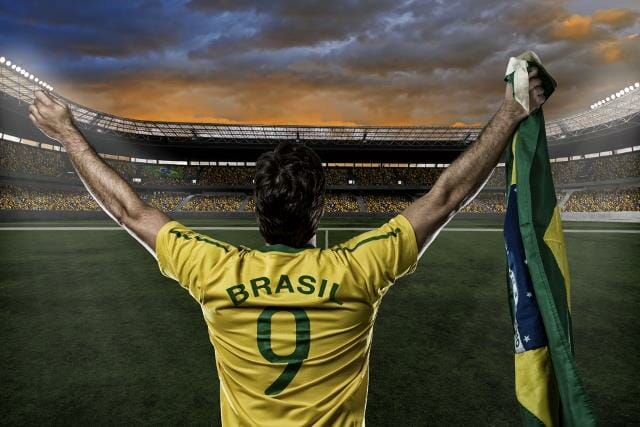 In Brazil, the temperate climate allows for a wide variety of sports to be played throughout the year. From football to volleyball, most of the population enjoys sporting events of varying natures.
This year, Brazil will be hosting the FIFA (Federation Iternationale de Football Association) world cup. Football (or soccer in America) is the most popular sport in Brazil and the country eagerly awaits the event, which will begin June 12 and last until July 13. For the World Cup, millions of football fans will flood the country, eager to watch their favorite teams and players.
Besides football, volleyball is the second most popular sport in Brazil, with male and female national volleyball teams that participate at the Olympic level, as well as in competitions such as the Volleyball World Cup and the Volleyball World Championship. The men's Volleyball World Cup will be held in Poland from August 30 to September 21. The women's Volleyball World Championship will be held in Italy from September 23 to October 12. Brazil is also the world champion in beach volleyball.
A combination of football and volleyball is found in the Brazilian sport footvolley, invented in the 1960s by Octavio de Moraes. This is a great beach game that tourists are sure to spot and may even enjoy joining in on.
Brazil even has a national basketball team, with basketball coming in as the third most popular sport in the country. The team plays on an international level and is well-respected in its league.
Other sports include rugby, which has been in the culture since the 1800s and has strong roots within it. While it is a beloved sport for citizens, its teams are not yet at the level to compete in major affairs (such as World Cups).
Tennis is another popular sport in Brazil and Brazilians have played at Wimbledon and the US Open. Some of the best tennis players in the world reside in Brazil.
Another popular form of sport and exercise in Brazil is martial arts, which contains two main popular types: Capoeira and Brazilian Jiu-Jitsu. Capoeira has distinct African influences, whereas Brazilian Jiu-Jitsu dates back to the beginning of the 20th century. In Capoeira, nimble movements characterize the art and require skill and agility. The sport is played on the ground and has an almost choreographed nature. The acrobatic sport is often accompanied by music. Brazilian Jiu-Jitsu's focus is on submission holds and has become internationally recognized. A variation of this is vale tudo ("anything goes"), and it is a discipline that allows for more freedom and fewer rules than its predecessor.
Beyond all of these popular Brazilian sports are many more, including golf, skateboarding, swimming, sailing, boxing, cricket, and American football.
Brazil is certainly the place to go to find a diverse and exciting range of sporting activities and events, including the upcoming World Cup.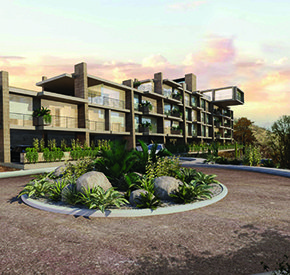 Ladera San Jose
San Jose del Cabo, Baja California Sur Los Cabos, Mexico
Ladera San Jose is a planned community located in the tourist corridor of San Jose del Cabo, the more family and arts oriented town in the Los Cabos area. The project was designed by renowned Mexican architect Agustin Landa, who was inspired by the strong natural sense of the land and the ocean and mountain views.
Read More...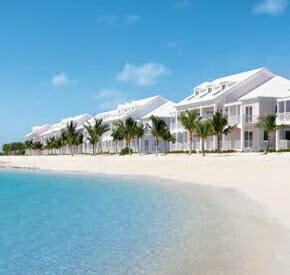 Palm Cay / One Marina - Homes in the Bahamas
Nassau, Bahamas
Palm Cay
is a unique oceanfront gated community, set within 70 acres, which successfully blends the exclusivity of a magnificent 200+ berth marina with panoramic waterfront and glorious beaches, to offer an idyllic and affordable lifestyle-unsurpassed even by Bahamian standards.
Read More...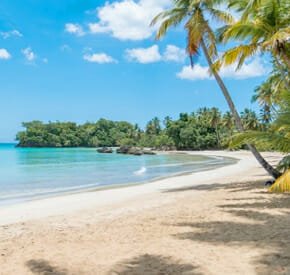 Playa Bonita Beach Residences
Las Terrenas, Dominican Republic
Playa Bonita is a luxury beachfront residential community. It is located along the north coast of the Dominican Republic, on the beautiful Samana peninsula. The community is being developed on waterfront property along its namesake, the Playa Bonita beach. This idyllic beach can be found to the west of Las Terrenas, a thriving cosmopolitan town. Playa Bonita is the best beach of Dominican Republic. It strives the perfect combination of smooth and silky sand and unbelievable turquoise crystalline water.
Read More...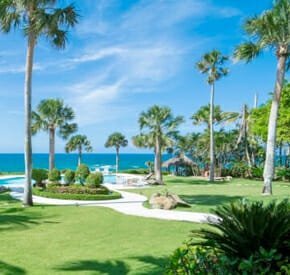 Sea Horse Ranch
Sosua, Puerto Plata, Dominican Republic
Sea Horse Ranch is a luxury, oceanfront resort with private villas for rent and for sale. Located in Cabarete-Sosua on the north coast of the Dominican Republic, Sea Horse Ranch is a 20-minute drive from the international airport of Puerto Plata.
Read More...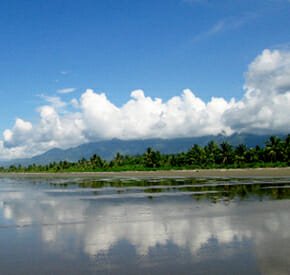 Pacific Lots and Homes of Costa Rica - Costa Rica Real Estate
Ojochal, Costa Rica
Pacific Lots represents that largest development for North Americans in Costa Rica. Now in our 26th year, we have developed 17 phases in the southern Pacific zone of Costa Rica. We are the largest builder of Custom Homes in Costa Rica and offer turn key rental services for our clients.
Read More...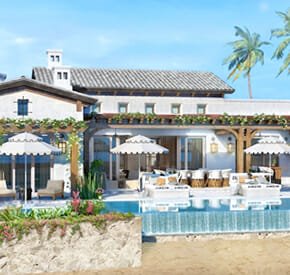 Rancho San Lucas - Cabo San Lucas
Cabo San Lucas, BCS, Mexico
Rancho San Lucas is an exclusive, 834-acre resort community located just 30 minutes from the Los Cabos International Airport in Cabo San Lucas, Mexico. Enjoying sweeping vistas of the Pacific Ocean and Baja's stunning desert landscape, this landmark community offers visitors and owners a private respite and an unparalleled collection of residential options including The Villas at Rancho San Lucas with Santa Barbara-style single family homes and five floor plans to choose from.
Read More...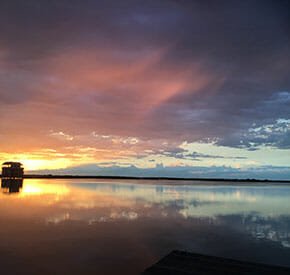 Coldwell Banker Ambergris Caye
San Pedro, Belize
Excellent retiree program - buyers are eligible for tax benefits, including exemptions on retirement income. Ambergris Caye is the number 1 tourist and retirement destination in Belize and one of the top retirement destinations in all of the Caribbean and Central America . We have seen a constant increase in tourism to the country.
Read More...
Your Information Request for your selected properties