Biltmore in Candlelight: Candlelight Christmas Evenings
Asheville, North Carolina, is a lively and picturesque town, home to many beautiful sites. Wtih the stunning scenery of the Blue Ridge Mountains, Asheville draws a lot of attention, especially when the leaves begin to change. People also come to Asheville to admire another stunning scene: America's largest home, the Biltmore House.
Originally situated on over 125,000 acres of land, Biltmore Estate is truly magnificent, and one of Asheville's proudest claims to fame. Featuring 250 rooms full of intricate details from the crown molding to the painted ceilings to a library full of first editions, gorgeous gardens, a winery on the grounds, and much more, this homestead is beautiful year round. Christmastime is no different.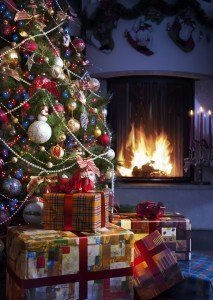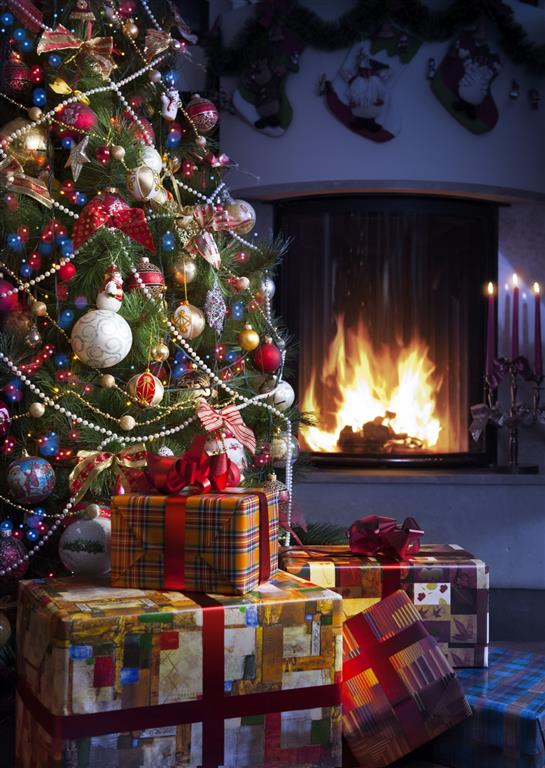 For the past two years, a group of friends and I have gone to Biltmore for the Candlelight Christmas Evenings. We start the evening off with a wine tasting—I'm always excited to try their Christmas wines; they're differente each year—go to dinner at a restaurant on the grounds, and then take the tour of the grand home. I've been to Biltmore at least five times—seen the same rooms, walked the same grounds—but each time I am more amazed with the beauty of the house. And it only becomes more amazing when it's bathed in the soft golden glow of candlelight and fireplaces, and decked in Christmas cheer. Music of the season is performed by choirs and musicians in the poinsettia-filled Winter Garden. Fires are burning warm from some of the total 65 fireplaces. Christmas trees fill every room—the banquet hall houses the largest tree, the 70 foot ceiling allowing enough space for the 35-foot Fraser fir. Large ornaments decorate its branches, and packages of all sizes are piled underneath, their colorful wrappings glistening in the firelight. As you wander through each room, it's hard not to imagine what an actual Christmas celebration here must have been like: the scent of evergreen wafting through the house, mixing with the delicious smells of holiday food coming from the kitchen, friends and family of the Vanderbilts laughing and enjoying the company and holiday season. It's an experience that will leave you feeling enchanted. There's no better place to experience a Victorian Christmas than at Biltmore, especially with family striving to keep the Christmas traditions of their great grandfather alive.
It's only appropriate that Biltmore hosts these enchanting Christmas Evenings. On Christmas Eve 1895, the doors of the Biltmore home were opened. The Vanderbilts celebrated their new home with family and friends, and as the Christmases came year after year, their celebrations continued; Candlelight Christmas Evenings is the continuance of that celebration. This year, Christmas at Biltmore runs through January 12, 2014. The Candlelight Christmas Evenings are a separate ticket from daytime admission, and require reservations. This year, come celebrate Christmas the Biltmore House.
Communities around the area: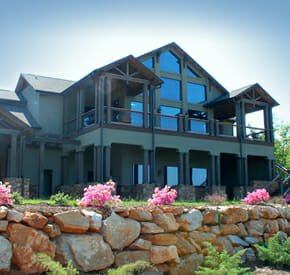 Vista at Bill's Mountain - North Carolina Gated Community
Perfectly shaped since the beginning of time, Bill's Mountain is your chance to experience the picturesque town of Lake Lure. Every contour...every pristine ridge of this Lake Lure property offers incomparable views Western North Carolina. Set just five minutes from Lake Lure's crystal blue waters in Rutherford County, Bill's Mountain's 800 spectacular acres invites you to reconnect with family and friends, nature and the spirit within you.
Read More...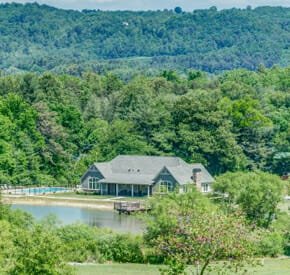 Vista at Blacksmith Run
Nestled between Historic Hendersonville and Lake Lure's picturesque coves is Vista at Blacksmith Run-an exclusive Western North Carolina mountain property designed for residential development. Blacksmith Run's secluded mountain lifestyle and four season climate turns an ordinary day into an unforgettable experience. With convenient access to all of Western North Carolina's treasures, this quiet mountain gated community was developed for those who appreciate the best that life has to offer.
Read More...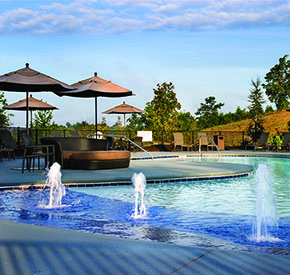 Currahee Club
With 1,200 breathtaking acres, Currahee Club offers some of the finest real estate in North Georgia. The master-planned community features golf course, lake, and mountain homes on unique lots shaped by their natural surroundings. Visit us today, and enjoy the lifestyle you deserve...
Read More...
Your Information Request for your selected properties