Street "N" Greet – Neighborhood Block Party
Bill Clark Homes and Sunny 104.5 are throwing a Street "N" Greet block party July 25th 12pm-2pm for our two communities, Belle Meade Village and Covington, located in the heart of Wilmington. Belle Meade Village is just beginning and Covington is in the final phase and selling quic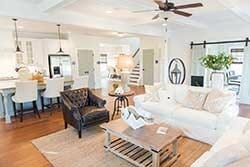 kly. We want to take the time to not only show off our communities but to thank our current homeowners for choosing Bill Clark Homes.
Belle Meade Village will be introducing several new floor plans to the current community line-up, which has a total of 40 homesites, 27 that are still available to build and Covington only has 15 remaining homesites left. Covington offers 15 floor plan. Each community has move-in soon homes for purchase on the ground that are available to walk through. With all of the options offered between Belle Meade Village and Covington, we have a floor plan to fit each buyers needs.
Bring your bathing suit and come join us for a fun filled block party with a water slide, Granny Niece's Ice Cream Truck, and "Everybody's Favorite" buffet catered by Middle of the Island! Sunny 104.5 will be providing the music and fun so you don't want to miss out!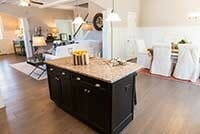 As one community begins and another one comes to an end, we just want to say thank you. Bring your friends, family, and neighbors out to support Bill Clark Homes July 25th from 12pm-2pm at our Belle Meade Village Idea House located at 1203 Matteo Dr. Wilmington, NC.
Cypress Lakes Customer Spotlight!
Brandon and Ashley are building a beautiful Sycamore floor plan in our Cypress Lakes community, located in Hampstead, NC. After weeks of searching, house after house, Ashley was convinced that they found their dream home in Porter's Neck but her husband insisted on looking at all of the options before committing. After a while they ended up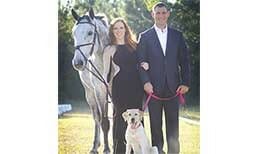 stopping by Cypress Lakes and toured one of the homes under construction and they both knew this was where they were meant to be. After meeting Tracy, our new home consultant at Cypress Lakes, and picking their perfect lot, Ashley said "Tracy was the best person that I could have imagined to work with. She was always very quick to answer our questions."
The process of building a home takes some time but they said ""Truthfully, the entire process has been so fast, making design choices kept me on my toes and now driving out to the house every few days to see progress is very exciting. I know that the wait for the house to be finished will be quick." While they still have a few months to go, Ashley stated "I am extremely happy with the choice, and I know Bill Clark Homes was the right builder for us." We welcome Brandon and Ashley with open arms to our Bill Clark Family!
Request More Information from: