Best Places to See Fall Color – On Foot and by Car
"Life starts all over again when it gets crisp in the fall" – F. Scott Fitzgerald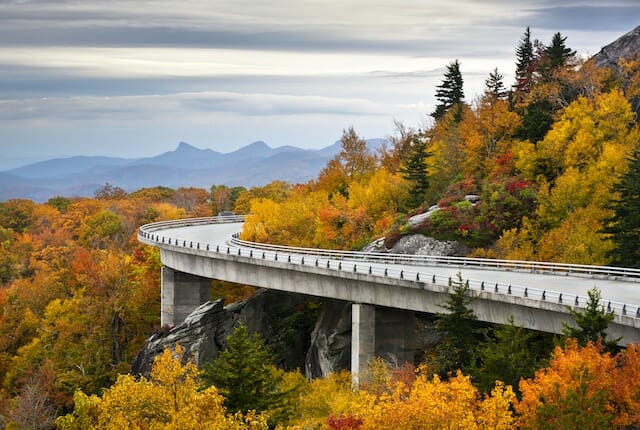 Fall is associated with many different things: football, back to school, apple picking and Brunswick stews, and finally sinking your feet into your favorite pair of boots. For those of us that live along the Appalachian Mountains though, fall brings a flurry of colors that is hard pressed to match elsewhere in the United States. The ridges that lie at the tip of Georgia, along the border of Tennessee and North Carolina and western Virginia are some of the best places to catch the foliage changing into a fiery forest. Michigan, Vermont, and Maine also boast beautiful landscapes, which mean no matter where you live along the East Coast, you're likely within driving distance of some of the best natural beauty around. Whether you want to see the scenic skyline by foot or by car, these are the top drives and hikes to feel renewed the autumn.
By Car: (courtesy of Travel and Leisure)
1. Blue Ridge Parkway, Virginia and North Carolina
The entire Blue Ridge Parkway is 500 miles long, but Travel and Leisure suggests you start in Roanoke, Virginia and wind your way through mountain towns like Floyd and Galax. The roads leading you through the mountains can be steep and very curvy, so take your time and enjoy the scenery.
2. Michigan's Gold Coast
Imagine a sprawling forest butted right up against a deep, cold lake and you've got the northeastern shores along the coast of Lake Michigan. Dark green pine trees provide a lovely contrast to the changing leaves of the surrounding maple and oak trees.
3. The Green Mountain and Mad River Byways, Vermont
An easy drive compared to others that seem to go on for miles, this will have you traveling through valleys and mountains for an ideal day trip. Travel and Leisure recommends starting in Waitsfield, continuing through Waterbury, and completing your journey in Stowe to visit Vermont's highest peak, Mount Mansfield.
By Foot: (courtesy of Blue Ridge Outdoors)
1. Spruce Knob, West Virginia
Spruce Knob is the highest point in the state, located in Monongahela National Forest. Trails are well marked, but be sure to check the weather before you leave. The elevation can lend to some bizarre weather patterns.
2. Brasstown Bald, Georgia
Another highest point in the state, this peak is known for its steep grade. Although there's a parking lot near the peak, forget your car and head up Arkaquah Trail. This is an 11 mile hike so be sure to bring the appropriate rations!
3. White Rocks, Cumberland Gap, Virginia/Tennessee
Situated at the borders of Tenneesee, Virginia, and Kentucky, this peak comes with a little bit of history mixed in with the leaves. In 1775, Daniel Boone made his way through the area and for travelers heading west, White Rocks was a signal "to settlers crossing the gap that they were almost there.
Start planning your fall tours now, before peak of the season.
Crest Mountain - North Carolina Gated Communities
Asheville, North Carolina
Crest Mountain has the best views in West Asheville, offering spectacular views of the city, the Grove Park Inn, the Biltmore Estate, and the Blue Ridge Mountains. Ark Development Group redesigned the final phases of Crest Mountain to adhere to our high quality standards in a very demanding building environment.
The Retreat on White Rock Mountain
Lewisburg, West Virginia
The Retreat on White Rock Mountain is just minutes away from the historic Greenbrier Inn, multiple state parks and one of America's coolest small towns, Lewisburg, WV.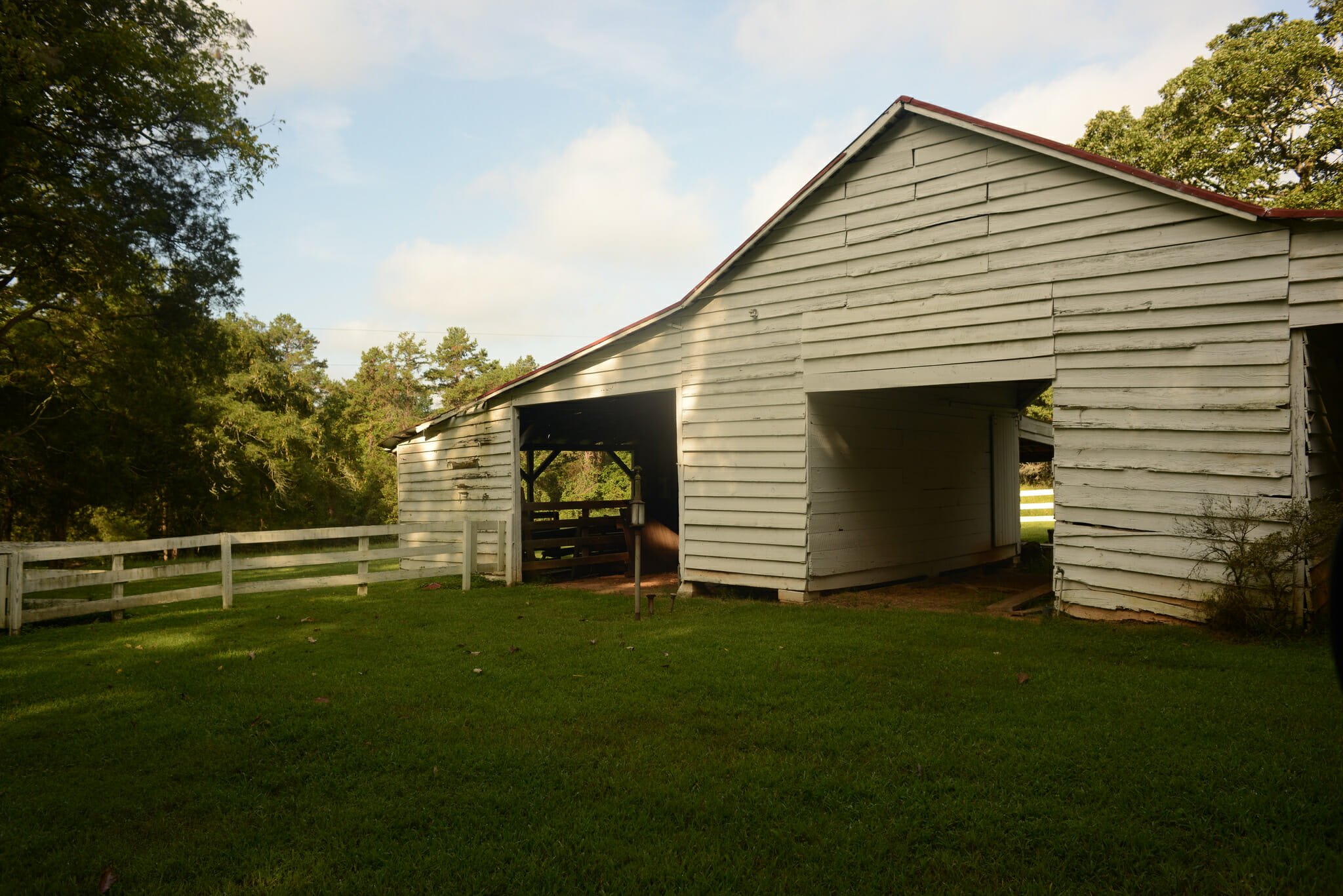 Trilogy Lake Norman - North Carolina Resort Communities
Denver, North Carolina
Trilogy at Lake Norman is designed for people who want to enrich their lives, nourish their souls, feel great and have fun. At Lake Norman, we call this living The Good Life.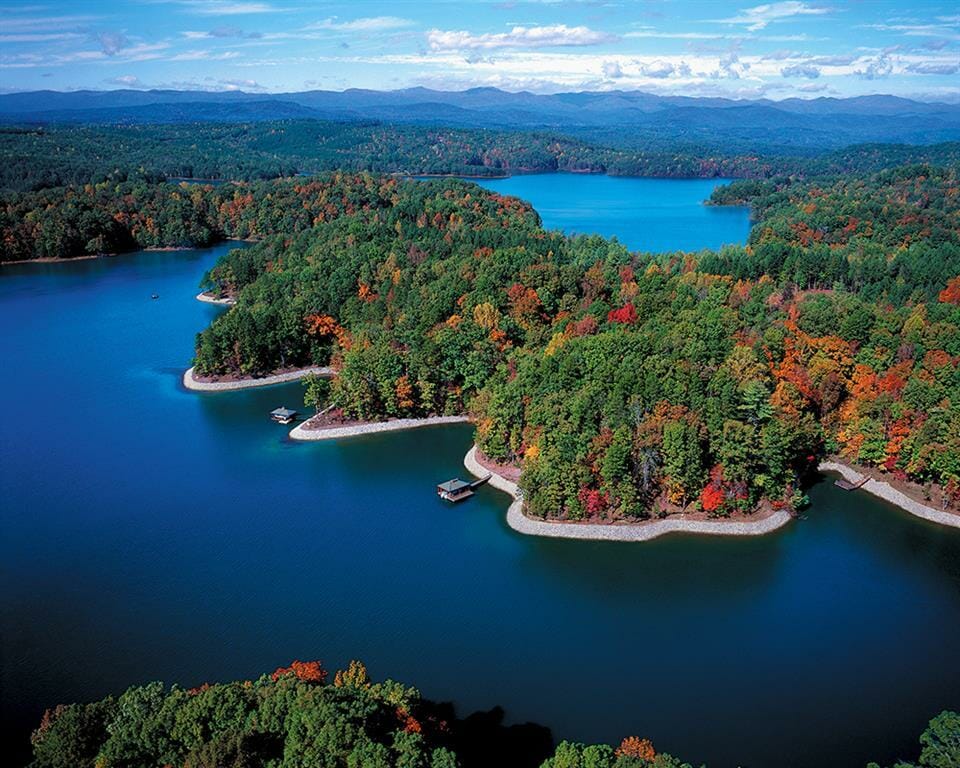 The Reserve at Lake Keowee - South Carolina Mountain Communities
Sunset, South Carolina
The Reserve was created in 2000 by Greenwood Communities and Resorts, a family-owned southeast developer with nearly 35 years of proven experience and financial stability. The property enjoys grand views of the Blue Ridge Mountains as well as 30 miles of shoreline on Lake Keowee-one of the purest lakes in North America.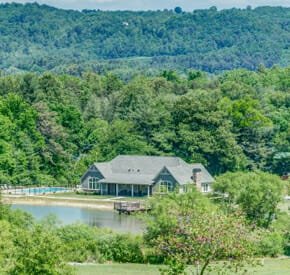 Vista at Blacksmith Run
Hendersonville, North Carolina
Nestled between Historic Hendersonville and Lake Lure's picturesque coves is Vista at Blacksmith Run-an exclusive Western North Carolina mountain property designed for residential development. Blacksmith Run's secluded mountain lifestyle and four season climate turns an ordinary day into an unforgettable experience. With convenient access to all of Western North Carolina's treasures, this quiet mountain gated community was developed for those who appreciate the best that life has to offer.
Read More...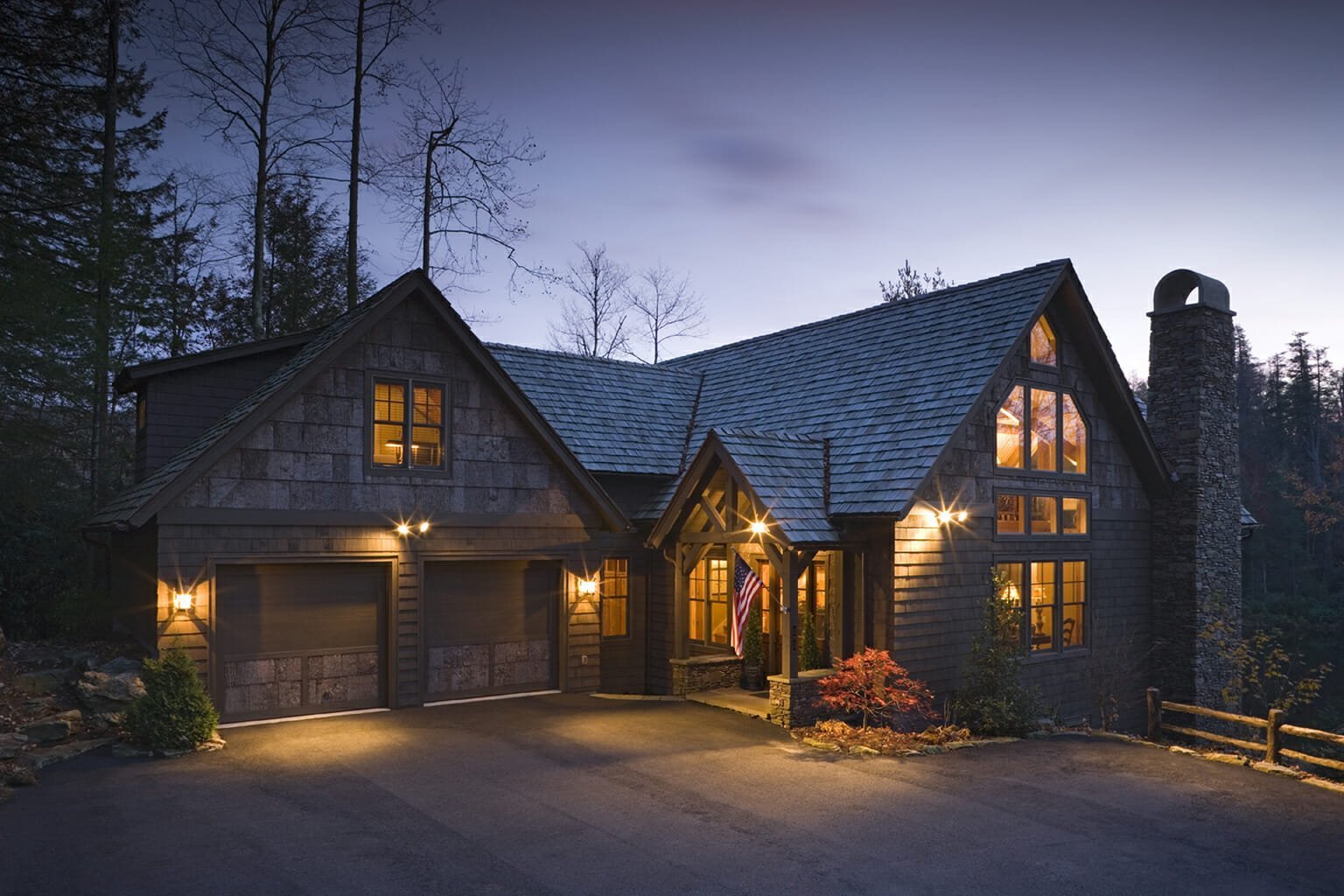 Hearthstone Log and Timber Frame Homes
Dandridge, Tennessee
Hearthstone features an unmatched ability to create any imaginable style of custom, luxury, hand crafted heavy-timber or log based home or commercial structure. Nobody in the world has the reputation, capacity and experience - in one company - to deliver as we can.
The Thoms Estate - North Carolina Mountain Communities
Asheville, North Carolina
Your Information Request for your selected properties