Williamsburg, Virginia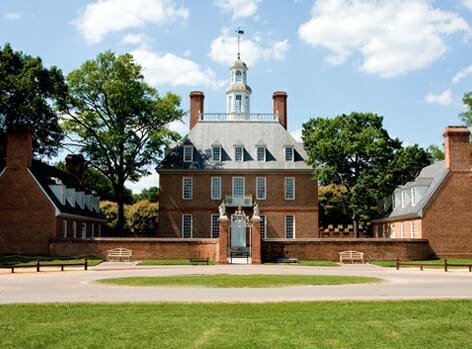 Williamsburg, along with nearby Yorktown and Jamestown, comprises a historic triangle and outlines the perfect location for retirement. In the early 20th century, one of the U.S.'s largest historic restorations was undertaken to turn Colonial Williamsburg into a living museum. With more than 500 restored and reconstructed historic buildings spread across 301 acres, Colonial Williamsburg can be covered by foot, bike or with one of the city's numerous walking tours.
Major points of interest in this historic district include Virginia's first capitol building, the Governor's Palace, Bruton Parish Church, which is the oldest continually operating church in the United States, and the College of William and Mary. Over 4,000,000 people visit the area every year to experience the times and lives of our colonial ancestors. Williamsburg was one of three cities to host America's 400th anniversary in 2007. The Williamsburg Inn, a historic country inn with modern gracious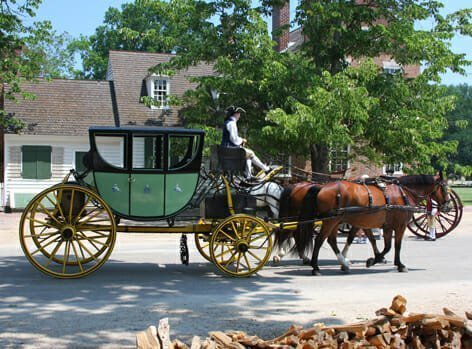 appointments, is the crown jewel of Colonial Williamsburg's hotels. Enjoy afternoon tea by the fire or lawn bowling and croquet on the beautiful grounds. The famous façade has not changed since its construction, and interior renovations span three centuries of style.
Rapidly becoming a top golf destination, Williamsburg boasts more than a dozen courses. It is also home to Busch Gardens and Water Country USA. The College of William and Mary provides sport fans with a range of athletic events. The Dewitt Wallace Decorative Arts Museum and the Abby Aldrich Rockefeller Folk Art Museum, theatres, outdoor concerts and a thriving educational community add to Williamsburg's appeal.
The King Arms Tavern and Christiana Campbell's Tavern in Colonial Williamsburg remain true to the area's historic spirit. At the Christiana, which was George Washington's personal favorite, musical entertainment and costumed servers transport diners back to the revolutionary days. Yorktown's Lady Cruise provides a great way to trace the area's history by water.
Lifelong Learning Opportunities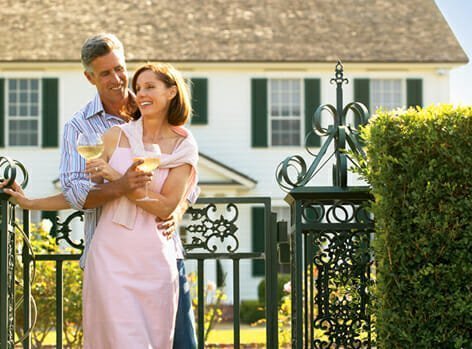 The city has been home to the College of William and Mary since its founding in 1693, making it America's second-oldest college behind Harvard University. Technically a university, the College of William and Mary has a full-time enrollment of 8,258. It was also the first U.S. institution to have a Royal Charter and the only one to have a coat-of-arms from the College of Arms in London. Income from King Arms Tavern goes to the Colonial Williamsburg Foundation to help implement its educational programs.
Medical Facilities
Hospitals in Williamsburg are the Eastern State Hospital and Williamsburg Community Hospital, the

predecessor of the current Eastern State Hospital. Eastern State was established in 1770 and was the first known mental hospital in the United States.
Green Initiatives
The City of Williamsburg received a first-place award in the Virginia Municipal League (VML) 'Green Government Challenge.' The city's 155 'green points' total, out of a possible 200, qualified it for first place in the category for localities with populations less than 15,000, also certifying the city as a "Green Government."

The Governors Land at Two Rivers
Celebrating 25 years of distinctive living, you'll find that The Governors Land at Two Rivers offers an active lifestyle for all ages since our diverse community is one-third families with children, one-third working couples and one-third retirees.
Read More...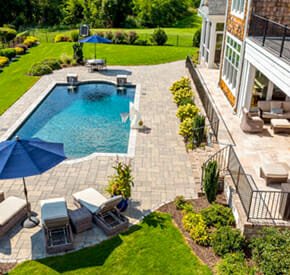 Your Information Request for your selected properties
Find the Best of Ideal-LIVING