Sarasota, Florida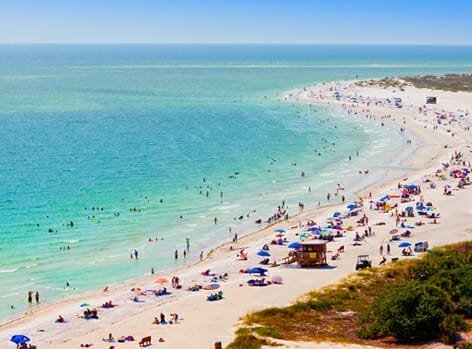 Thirty-five miles of silken beachfront wrap around Sarasota—a city rich with cultural history, sun-drenched islands, natural treasures and unlimited discoveries. Sarasota offers big-city amenities with a small-town way of life, filled with vibrant recreational and cultural activities for every taste and budget. The city is a tropical paradise on the Gulf of Mexico offering abundant natural beauty, cultural tradition and a superb quality of life.
Sarasota's official limits include Sarasota Bay and several barrier islands between the bay and the Gulf of Mexico. These islands separating Sarasota Bay from the gulf include Lido Key and Siesta Key, just a few reasons to retire there.
The Ringling Brothers and Barnum & Bailey Circus had winter quarters here from 1927 to 1960. Even though the circus left town, Sarasota still has the John and Mabel Ringling Museum of Art and its Circus Galleries, where the rich history of the Circus resides, including the world's smallest big-top circus display. It is also home to the world's largest Rubens collection.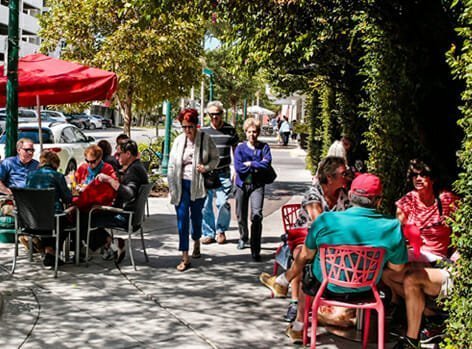 Sarasota has more than a dozen theaters, 30 art galleries and several active artist communities, including the Sarasota Opera with its own orchestra. The Florida West Coast Symphony and New College String Quartet are also located here. The Jungle Gardens is one of the country's oldest zoological gardens. Since 1998, the city has hosted the Sarasota Film Festival, which attracts independent films from around the world and has become one of Florida's largest film festivals. The Festival is recognized internationally and attracts both renowned teachers and the finest students of chamber music. The region is a golfer's paradise, boasting over 50 golf courses both public and private.
Lifelong Learning Opportunities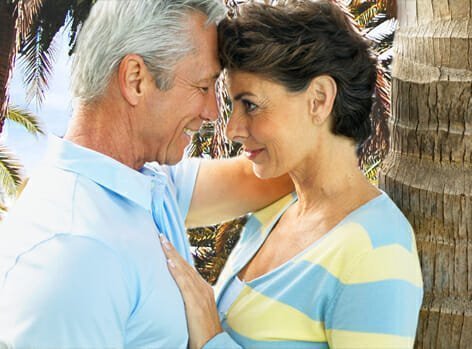 Sarasota has campuses of the University of South Florida (a full fledged university), the Ringling School of Art and Design (a school of visual art and design), and The Monte Marine Laboratory, which conducts marine science research. Also in Sarasota are the New College of Florida, a public liberal arts college and the Keiser College of Sarasota, a private college.
Medical Facilities
Hospitals and medical centers in Sarasota are the Doctor's Hospital of Sarasota, the Health South Rehab Hospital of Sarasota and the Sarasota Memorial Hospital.
Green Initiatives
Moving forward with green initiatives is one of the City Commission's top five critical priorities. The Environmental Management Task Force, comprised of city employees, oversees sustainability issues within city government. The city has demonstrated to the public that serious environmental issues, such as stormwater runoff, water shortages and disappearing wildlife habitats, can be addressed.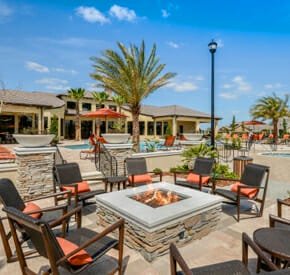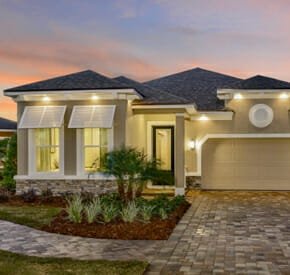 Wellen Park
Wellen Park is a vibrant new gated community in Venice, Florida that offers new homes and resort-style amenities. Located in the fast-growing, master-planned community of Wellen Park, we offer new homes that will complement this beautiful Sarasota County area. Get ready to enjoy the Southwest Florida lifestyle and great weather all year long. Choose from an array of thoughtfully-designed Paired Villas and Single Family Homes with unique curb appeal. Amenities will include a clubhouse, pool, tennis, pickleball, bocce, full-time Activities Director and events, parks and more. You'll love living just minutes to Downtown Venice, award-winning beaches and I-75. Quick move-in homes are available.
Read More...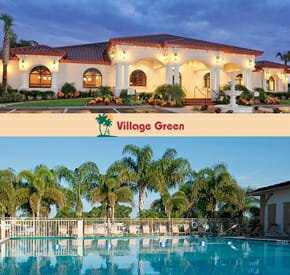 Village Green - Active 55+ Resort
Welcome to Village Green, where you'll find luxury living at an affordable price. Village Green is an active 55+ adult community with a wide selection of pre-owned homes from the $30's, a multi-million dollar clubhouse, a full-time Activities Director, friendly people, and the finest in resort amenities. Whether you're looking for the best value in retirement, or simply a place to live life a little easier near the water, you'll find it a Village Green. Visit us and see why so many of our residents say it's like being on vacation all year long.
Read More...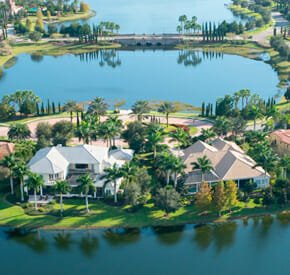 Lakewood Ranch | Best Places to Live in Florida
At Lakewood Ranch, it's all about the good life. Health, family, and fun are the focus. And, there's an activity to fit every lifestyle. The community hosts 54 holes of golf, a country club with two clubhouses, and tennis and athletic centers. Additionally, it's home to the Sarasota Polo Club and seven world-class polo fields. Lake Ranch polo tournaments attract players from around the world. Still, the list continues with a 75-acre premier sports campus, A-rated schools, and a hospital and preventative medical clinic.
Read More...
Your Information Request for your selected properties
Find the Best of Ideal-LIVING