Orlando Florida
It isn't just theme parks. Orlando's pleasant weather, affordable housing and location at the center of one of the country's most rapidly growing markets have helped to make the city a boom town. New residents are drawn by the city's attractive setting among the inland lakes and citrus groves, and by the short drive to the coastal beaches. This is one of the reasons that Orlando is the best place to retire.
It is the major attractions like Walt Disney World, Sea World of Florida and Universal Studios Florida that bring an estimated 52 million visitors annually. Nearby Busch Gardens is a combination amusement park and zoo, with more than 2,700 animals. Gatorland offers the chance to observe thousands of alligators, birds and other animals. River Country and Typhoon Lagoon near Walt Disney World are spectacular water parks with rapids, wave lagoons, slides and waterfalls. Pleasure Island on the Disney site is an entire island of nighttime entertainment with music, shops and movies.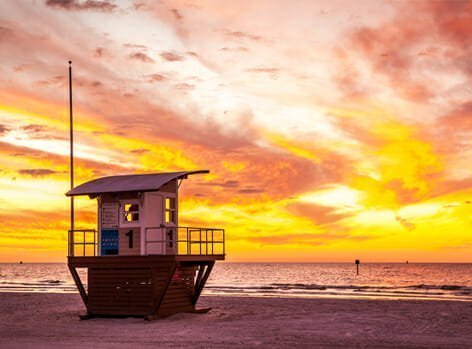 Each spring, local theaters and downtown venues play host to the Orlando International Fringe Festival, which draws touring companies worldwide. Orlando is home to the Orlando Magic, an NBA pro basketball team. Arts and culture buffs will appreciate the Orlando Museum of Art, the Well's Built Museum of African American History and the Charles Hosmer Morse Museum of American Art, which showcases the world's most comprehensive collection of Louis Comfort Tiffany stained glass.
Lifelong Learning Opportunities
Within the Orlando area, there are two fully accredited four-year institutions of higher learning: Orlando's University of Central Florida (UCF) and Rollins College in Winter Park. UCF is a public university based in Orlando. With more than 60,000 students, it is the second-largest enrollment in the nation. Rollins College is a private institution founded as a coeducational liberal arts institution and is listed consistently by U.S. News & World Report magazine as one of America's best colleges. Valencia Community College, which serves more than 50,000 students, has six campuses.
Medical Facilities
Orlando has two non-profit hospital systems: Orlando Health and Florida Hospital. Orlando Health's Regional Medical Center is home to Central Florida's only Level I trauma center. Florida Hospital's main campus is ranked as one of the best hospitals in the nation and has a renowned brain facility. Orlando's medical excellence has been further advanced by the completion of UCF's College of Medicine and a new VA Hospital, both of which are located in the Lake Nona area of the city. In addition, four independent medical centers, several mental health care facilities, and two nationally recognized cancer centers ensure that residents receive the best medical care.
Green Initiatives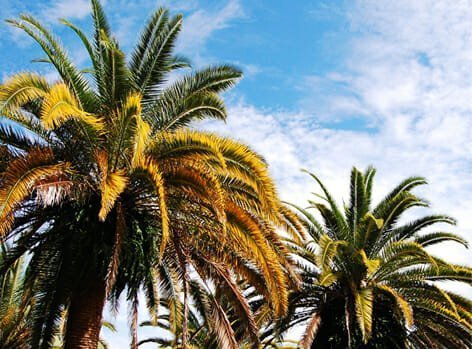 Green Works Orlando is the city's first comprehensive plan to protect natural resources, encourage environmentally friendly lifestyles and business practices and engage everyone who lives, works and visits Central Florida in the effort to 'go green'. Green Works Orlando has an environmental action agenda designed to transform Orlando into one of the most environmentally conscious cities in America. The plan focuses on immediate and dramatic action. Disney World has, since its inception, been a planned community and has employed water conservation and ecologically based systems. Fire Station 15 officially became the first LEED-certified fire station in the state of Florida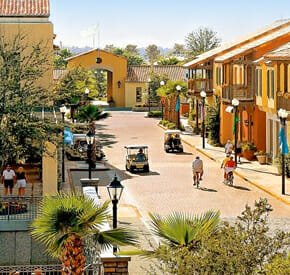 Solivita — Taylor Morrison
At Solivita, every part of our 4,300 acres, 150,000-square-feet of amazing amenities and fifteen distinctive home designs was imagined and executed solely with you in mind. Boasting over 150,000-square-feet of amenities within this award-winning 55+ community, Solivita in Florida is the perfect place to call home.
Read More...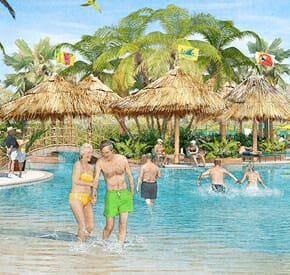 Latitude Margaritaville Daytona
You've earned a life where every day feels like an escape. Find your paradise at Latitude Margaritaville, the 55-and-better community where fun and relaxation meet. Located in the heart of world-famous Daytona Beach, Florida - Latitude Margaritaville is a place where life rolls easy, neighbors are friends, and the party never ends. Inspired by the legendary music and lifestyle of singer, songwriter and best-selling author Jimmy Buffett, your new home in paradise features exciting recreation, FINtastic dining and live entertainment.
Read More...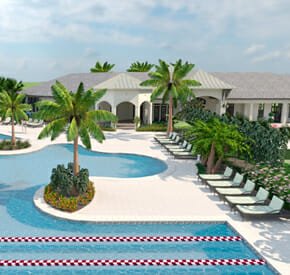 K. Hovnanian's&reg Four Seasons at Orlando
Four Seasons at Orlando is a 55+ community in Kissimmee, Florida. This active adult community is situated within the 600-acre Mystic Dunes Resort & Golf Club, offering a championship golf course, recreation, and an array of amenities and activities. Planned amenities include a 12,000-square-foot clubhouse with swimming pool, fitness center, a card room, arts & crafts room, a cafe and more.
Read More...
Your Information Request for your selected properties
Find the Best of Ideal-LIVING