Las Vegas Nevada
A glowing metropolis rising out of the barren desert southwest, Las Vegas is one of the most unique and exciting cities in all of the United States. While most people associate Vegas with casinos and the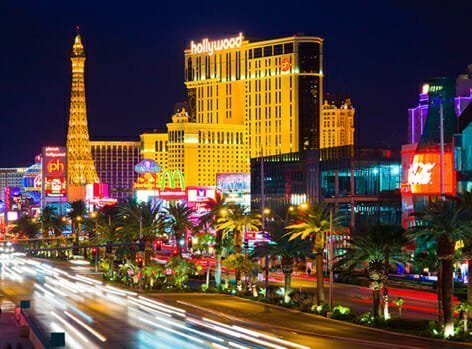 gambling/nightlife lifestyle, there is much more to Sin City than just The Strip. Tourism is certainly the number one industry in Las Vegas, but more than a half a million people choose to live in Vegas full time and almost two million in the metropolitan area—a testament to just how much this area has to offer as a retirement location.
If your only experience in Las Vegas is getting off of the plane and taking a taxi to a hotel on the strip, you might not realize how much more there is to the city. To the north and the west of the Strip is a large developed area filled with single family homes, condos, apartments, businesses and more. In fact, away from the glitz and glamour of the Strip, Las Vegas can look much like any other city you might find across the American southwest.
Of course, it would be a mistake to ignore everything that the Strip has to offer, because it's such a big part of what Vegas has become in recent years.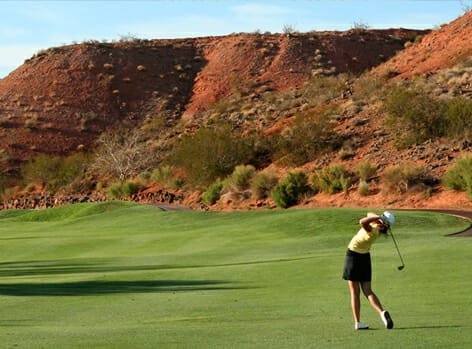 There are more hotel rooms in Vegas than any other city in the country, and those rooms are frequently filled with visitors coming for gambling, entertainment, dining, conventions and more. As a resident, you have access to many of these same exciting opportunities, while still being able to return to the comfort of home at night.
With its location in the Mojave desert, it's no surprise that Las Vegas remains hot and dry throughout much of the year. Summer temperatures are frequently beyond 100°F, with low humidity. There are less than 30 days of precipitation during an average year in Vegas, meaning residents and travelers alike enjoy sunshine more often than not. Air conditioning is a common feature in most residential properties to combat that warm weather that so commonly fills the Las Vegas valley.
Not everything exciting in the Las Vegas area happens within the walls of a casino or resort. In fact, there are plenty of great outdoor activities to enjoy throughout the year. Golf is popular thanks to the great weather, and courses can be found all across the city. Also, the historic Hoover Dam is a short drive to the south along the Nevada/Arizona border. Lake Mead, formed behind the Hoover Dam, is a massive body of water offering boating and fishing opportunities.
Center of Hospitality World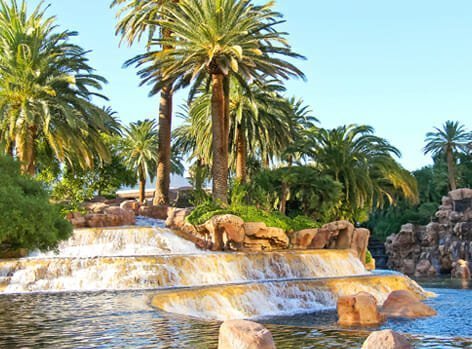 For those hoping to build a career in the hospitality industry, there is no place like Las Vegas. With the countless hotels and resorts within the city, Vegas is a great place to get a career off the ground or to call home for the long run.
Strong Military Presence
Much of the land in the state of Nevada is used for military purposes, and that effect can be felt in the population of Las Vegas. Nellis Air Force Base is found just to the northeast of the city.
The Speedway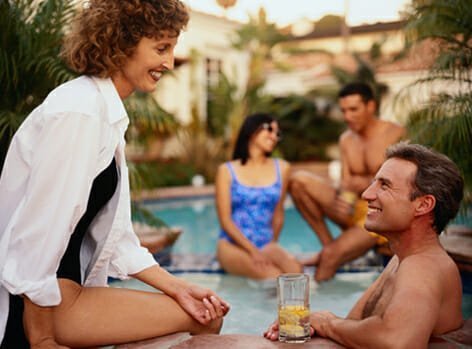 While no major sports teams call Las Vegas home, the Las Vegas Motor Speedway (also to the northeast of the city) plays host to NASCAR and other races throughout the year.
Proximity to Other Big Cities
While most people who come to Vegas aren't concerned with going elsewhere, the city is a relatively short drive to many other major cities. In different directions, Salt Lake City, Los Angeles and Phoenix are all just a few hours' drive from Las Vegas.


Find the Best of Ideal-LIVING