Greenville, South Carolina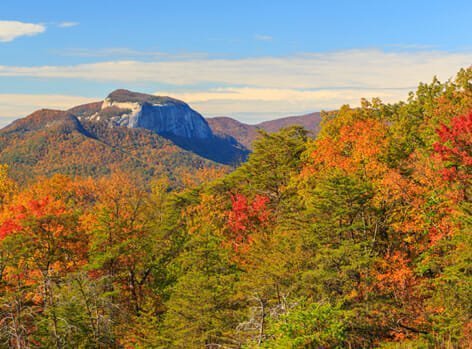 Set among the foothills of the Blue Ridge Mountains in the northwest corner of South Carolina, Greenville's vibrant community offers breathtaking views and Southern charm. From the Liberty Bridge, a 355-foot pedestrian walkway overlooking the historic waterfalls nestled in the heart of downtown, to panoramic views from the mountains, the Greenville attractions are endless.
Greenville was previously recognized as the winner of the "Great American Main Street Award" with a downtown area that is home to over 130 retail shops and 75 restaurants in a one square mile area. This makes it one of the best retirement locations. It is one of the only downtowns in the United States with natural waterfalls. In fact, there are more than 300 waterfalls within a 2-hour drive. Bike Magazine rated Greenville as a "Top 5 Best Place To Live And Ride" in part because there are 12 State Parks within an hour of Greenville.
Greenville's award-winning downtown area is the arts and entertainment epicenter for the Upstate South, with live entertainment ranging from ballet to baseball. Greenville is also known for its outdoor entertainment which includes jazz concerts, street festivals, farmer's markets, and moonlight movies along the Reedy River. Local theater companies provide intimate settings for performances, while the The Peace Center for the Performing Arts hosts major productions on three performance stages including an outdoor amphitheater. Bob Jones University Museum and Gallery houses one of the most recognized collections of religious artwork in the nation, including works by such artists as Dolci, Rembrandt, Rubens, Titian and Van Dyck.
Although the downtown business district itself is relatively small, the neighborhoods associated with it sprawl all the way from Augusta Road to Rutherford, from Stone Avenue to Pendleton Street. The downtown neighborhoods are as diverse as they are vibrant. From the Hampton-Pinckney Historic District to stately Crescent Avenue to North Main Street, from Victorian to Southern plantation-style to English Tudor, there's enough architectural variety to appeal to a wide range of tastes.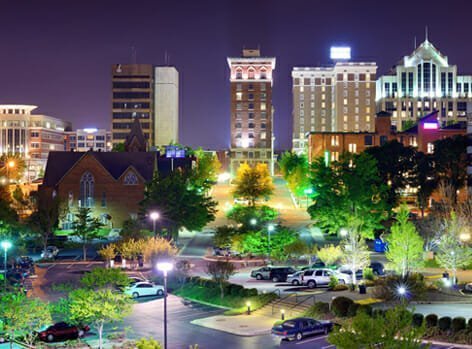 There also have been numerous condos developed in the past five years including Poinsett Corners, The Bookends and 55 Riverplace. The Fieldhouse At West End is being developed now around the newly built Greenville Drive Baseball Stadium in the downtown area which houses the single A Boston Red Sox affiliate. Greenville consistently ranks in the top 20 percent of 353 cities rated for cost-of-living by Kiplinger. The Greenville, SC, metropolitan statistical area overall cost-of-living is 7 percent lower than the national average.
Lifelong Learning Opportunities
South Carolina law provides tuition exemption for residents 60 and older to take classes at state colleges (nominal fees may apply).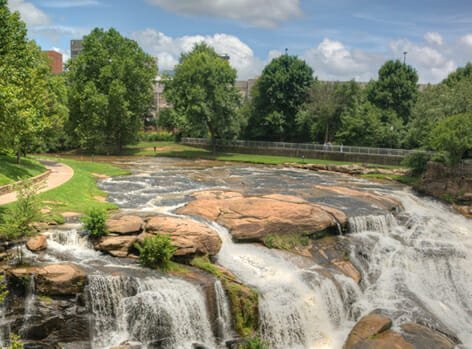 Seniors can generally take any class offered, but many colleges also have specialized senior learning programs. In 2012, a new $6.4 million dollar two-story, 22,000-square-foot building, the Herring Center for Lifelong Learning at Furman University, was built to house the Osher Lifelong Learning Institute in Greenville.
Green Initiatives & Energy
As the name implies, Greenville is a leader in green initiatives and the development of sustainable energy. Everyday more than 3,000 GE employees at a 413-acre plant in Greenville work to build advanced gas and wind turbine technologies for customers around the world.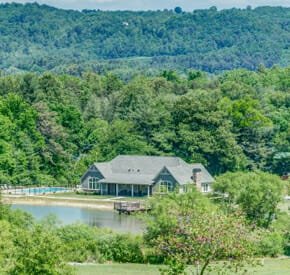 Vista at Blacksmith Run
Nestled between Historic Hendersonville and Lake Lure's picturesque coves is Vista at Blacksmith Run-an exclusive Western North Carolina mountain property designed for residential development. Blacksmith Run's secluded mountain lifestyle and four season climate turns an ordinary day into an unforgettable experience. With convenient access to all of Western North Carolina's treasures, this quiet mountain gated community was developed for those who appreciate the best that life has to offer.
Read More...
Your Information Request for your selected properties
Find the Best of Ideal-LIVING